The speaker of Poland's Senate, who has been facing criticism for taking a skiing holiday in Italy during the current coronavirus outbreak, has defended his actions and also falsely claimed that Italy's large Chinese community is responsible for bringing coronavirus to the country.
Tomasz Grodzki, who became speaker after the opposition took control of the Senate in October's parliamentary elections, returned last week from a private trip to Italy.
A report by state broadcaster TVP, which is under the influence of the ruling party, claimed that on arrival at Warsaw's Chopin airport he had initially refused to fill out a mandatory declaration for people returning from areas threatened by the virus. Grodzki reportedly tried to argue that as a public figure, he did not need to, before eventually relenting and completing the form.
Grodzki, who is himself a medical doctor, then faced criticism for continuing his normal work schedule, involving large numbers of meetings, rather than quarantining himself. By contrast, the state security agents who had accompanied him on the trip were withdrawn from active duty for two weeks.
In response to the outcry, Grodzki voluntarily took a test for the coronavirus, and on Monday this week published the results showing that he was not infected. At the same time, he accused the ruling Law and Justice (PiS) party of using his trip as a way to distract attention from its own problems in the presidential campaign.
W poczuciu odpowiedzialności poddałem się badaniu na obecność koronawirusa i upubliczniam jego wynik. Wzywam @AdamBielan, by nie siał paniki i nie odwracał uwagi od problemów własnego obozu politycznego w kampanii prezydenckiej. pic.twitter.com/DshLPerXqj

— Tomasz Grodzki (@profGrodzki) March 9, 2020
On Tuesday evening, with the issue still drawing attention, Grodzki made an appearance on private television station TVN to explain the situation. He said that, "as a prudent person", he had made sure there were no confirmed coronavirus cases within 30 kilometres of where he stayed in Italy.
During the interview, the host, Monika Olejnik, also accused Grodzki of putting people in danger by going to a hospital emergency room to have a coronavirus test, where he could have "exposed others" to the illness. "What, was I supposed not to do the test?" answered Grodzki.
He also denied claims that his holiday in Italy had delayed the Senate in passing legislation that gave the authorities emergency powers to deal with a potential coronavirus outbreak in Poland. Grodzki also rejected suggestions he should have self-quarantined on his return, saying "if we all go into quarantine, the economy will come to a halt".
During the interview, the Senate speaker also claimed that Italy's large Chinese population was responsible for the coronavirus outbreak in the country, saying:
Do you know what the [outbreak] was about in Italy? Around Milan there is a little Wuhan. The Chinese population that lives there comes from Wuhan. They went [to China] for Chinese New Year [in January] and returned en masse carrying the virus. And in a second wave, their families came, fleeing en masse from the closing of Wuhan…A lot of Chinese people work in old people's homes around Milan, and they infected people who are more at risk from fatal complications than young people.
In fact, as Polish fact-checking service OKO.press points out, there is no evidence that Chinese residents in Italy were the cause of the outbreak, and the Italian authorities have rejected the idea.
The first infections in Italian nursing homes did not happen until a few days ago, notes the website. Meanwhile, rumours that a Pakistani man delivering Chinese food was Italy's "patient zero" turned out to be false, as noted by Associated Press.
A report by the Italian National Institute of Health, a public body, concluded that the coronavirus epidemic was not caused by Chinese visitors or residents in Italy, reports OKO.press. Three early cases that did involve China – two Chinese tourists in Rome and an Italian who had travelled from Wuhan – were quickly isolated and did not transmit the virus further.
Trevor Bedford, an epidemiologist at the Fred Hutchinson Cancer Research Center in Seattle specialising in mathematical models of the spread of infectious diseases, has found that a large portion of the epidemic in Italy can be traced back to a person in Germany who was infected by a colleague visiting from China.
At the base of this lineage lies the sample Germany/BavPat1/2020. This was "patient 1" in Bavaria who was infected by a business colleague visiting from China. This cluster was investigated via contact tracing and an analysis written here: https://t.co/HgUF9BIzc6 4/7 pic.twitter.com/LzTDjX96m8

— Trevor Bedford (@trvrb) March 4, 2020
According to Marina Della Giusta, a professor at the University of Reading cited by ITV News, the rapid spread of the virus in Italy may be due to Italians having a tactile culture, with "interpersonal physical space a lot shorter than" elsewhere and kissing a common greeting.
The high death rate can also be ascribed to Italy's demographics, notes Giovanni Rezza, head of infectious disease at the National Institutes of Health, with the country having Europe's oldest population.
As of Wednesday afternoon, Poland had 27 confirmed cases of coronavirus. Earlier in the day, the government announced the closure of all schools, museums, cinemas and many other institutions. For more, see our earlier report here.
Main image credit: Studio Incendo/Flickr (under CC BY 2.0)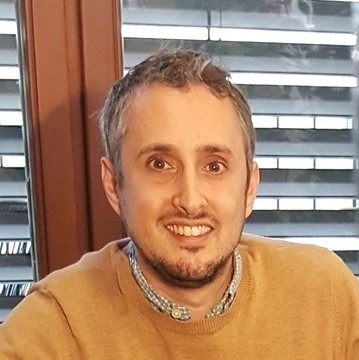 Daniel Tilles is editor-in-chief of Notes from Poland and assistant professor of history at the Pedagogical University of Krakow. He has written on Polish affairs for a wide range of publications, including Foreign Policy, POLITICO Europe, The Independent and Dziennik Gazeta Prawna.