"Poland exists thanks to the victory of the Soviet Union in the Second World War. If it were not for that victory, there would be neither Poles nor Poland here," Russia's ambassador to Poland, Sergey Andreyev, told reporters in Poland on Monday.
"Poland has an unpaid debt to Russia and other countries of the former Soviet Union," added the Russian envoy during events at the former Auschwitz-Birkenau camp to mark the 75th anniversary of its liberation.
Andreyev was responding to comments by Jarosław Kaczyński, the leader of Poland's ruling Law and Justice (PiS) party, in an interview with German newspaper Bild, which touched upon relations with Russia and Germany, as well as the rule-of-law situation in Poland.
Kaczyński, who rarely speaks with foreign media, repeated his government's demand that Poland deserves war reparations from Germany. But he added that Russia "should also pay" for the damage caused by the Soviet invasion and occupation of World War Two.
Kaczyński admitted, however, that Germany and Russia are "not comparable" and cannot be held to the same standards. "There is a democratically elected government in Berlin, where law and morality apply. This cannot be said of Russia," he told Bild.
His comments have also provoked the ire of other Russian officials. "What reparations and for what damages? If anyone is to pay, it should be Poland paying us – for liberating them from Hitler, which cost us 600,000 lives," senator Aleksey Pushkov wrote on Twitter.
While Russia regards the events of 1944-45 as a liberation, many Poles dispute the term, noting that the arrival of the Red Army marked the onset of decades of domination by the Soviet Union.
Michał Dworczyk, chief of staff to Polish Prime Minister Mateusz Morawiecki, replied today that the "nervous reaction" of Russian politicians indicates that they have "a problem with the truth".
Elsewhere in his interview, which Bild titled "Why do you still want money from us, Mr. Kaczynski?", the PiS chairman noted that, as a result of the war, "Poland's entire economy, streets, factories, historical buildings and cultural assets were wiped out and destroyed."
In 2018, PiS set up a parliamentary team to estimate the reparations that Germany still owes Poland for the war. The MP in charge declared in May 2019 that their report had been completed, and that the estimated sum surpassed 850 billion dollars.
But the report's remains unpublished, and Kaczynski told Bild that "the calculations for this are still ongoing". He argues that Poland's "claims have no expiry date", but German officials have insisted they will not reopen talks on the reparations issue.
Germany may be presented with a demand to pay Poland almost one trillion dollars in war compensation on 1 September – the 80th anniversary of WW2.

The calculation has been prepared, says the PiS MP heading the parliamentary war reparations team, and…1/2 https://t.co/RZLwmYazu4

— Notes from Poland ?? (@notesfrompoland) May 14, 2019
The interview also touched on Putin's recent attempts to recast Poland as the instigator of the Second World War and collaborator in the Holocaust. "Putin is about distraction. He tries to draw attention to us Poles in order to disguise his country's own involvement in the outbreak of the Second World War and its consequences," said Kaczyński.
"Putin is misusing history for his policies," added the former prime minister, citing Putin's 2005 decision to create new national holiday on 4 November, People's Unity Day, marking the expulsion of Polish-Lithuanian troops from Moscow in 1612.
Kaczyński praised Germany's president, Frank-Walter Steinmeier, and chancellor, Angela Merkel, for their "clear commitments to Germany's guilt and responsibility for the war and the murder of millions of victims" during the World Holocaust Forum on 23 January in Jerusalem.
The German leaders' remarks made it "very difficult for Russia and its president to continue telling lies and portraying us Poles in a bad light," Kaczyński told Bild.
Touching on Russian relations with Ukraine, Kaczynski said: "Russia finds it difficult to face massive resistance, even of a diplomatic nature. This certainly applies to Poland and the Baltic states. That is why NATO's presence is so important here."
With Warsaw's relations with Brussels souring over renewed concern for the rule of law in Poland, the interview touched on the controversy surrounding a proposed new law that would discipline judges for questioning Poland's judicial overhaul. Kaczyński said that concerns were based on a "major misunderstanding".
"If there are violations of the law in Poland, it is mainly the courts themselves that commit them," he said, adding that courts protect representatives of "privileged groups", who largely "originate from Communist times".
Main image credit: Sejm RP/Flickr (under CC BY 2.0)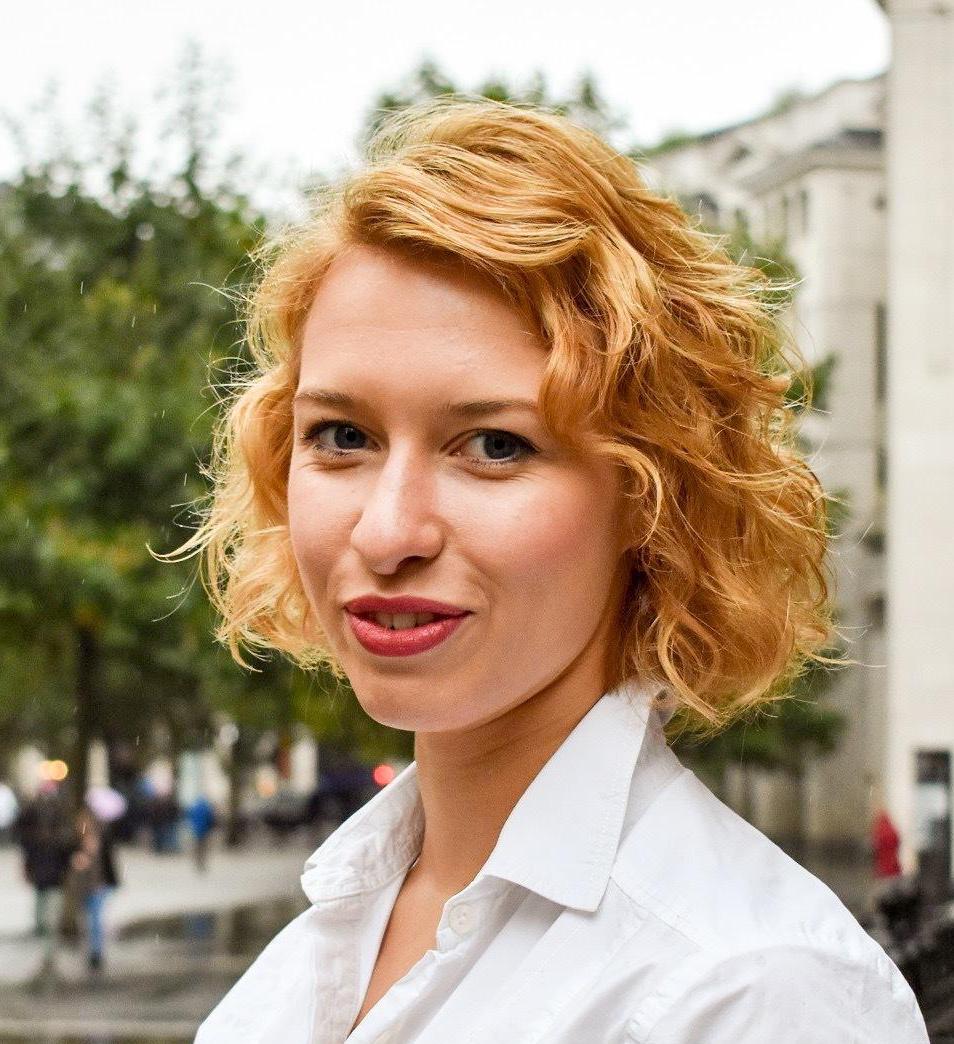 Maria Wilczek is deputy editor of Notes from Poland. She is a regular writer for The Times, The Economist and Al Jazeera English, and has also featured in Foreign Policy, Politico Europe, The Spectator and Gazeta Wyborcza.