The speaker of the State Duma, Russia's lower house of parliament, has escalated Russia's recent attacks on Poland over Second World War history.
Speaking in the Duma, Vyacheslav Volodin, formerly an aide to President Vladimir Putin and secretary-general of the ruling United Russia party, claimed that the Holocaust, including Nazi Germany's extermination camps, was "facilitated by Polish antisemitism".
However, Poland today received support from the European Commission and Parliament, where senior figures condemned Russia's ongoing distortion of history.
"In Poland, hundreds of extermination camps were located. This was largely facilitated by the pre-war atmosphere in Poland and the position of the leadership of this country," said Volodin, quoted by the Duma's Twitter account. "And for this, the present Polish leadership must apologise to the whole world."
In further quotes carried by Russian state news agency TASS, Volodin claimed that it was "no coincidence" that "Nazi Germany exterminated more than 3 million Jews on Polish soil" and "built hundreds of concentration camps, death camps, in Poland".
The reason it did so, he went on, was that "the pre-war atmosphere in Poland and its government's position stoked antisemitic sentiment in society, creating fertile ground for the subsequent genocide and the Holocaust".
Although Nazi Germany built much of its Holocaust infrastructure on occupied Polish soil, its primary reason for doing so was logistical and not because of local attitudes towards Jews. Poland was home to Europe's largest Jewish population, while most other Jews in German-occupied territory lived in nearby countries.
Some ethnic Poles did participate in the Holocaust by, for example, turning in Jews to the Germans. In some cases, such as at Jedwabne, they were even directly involved in their murder. But Poles did not play any part in conceiving, planning or operating the Nazi camps, and indeed they were the greatest victims of them after Jews.
Volodin's remarks are the latest in a series of revisionist statements about World War Two from senior Russian figures. This includes Putin himself, who suggested that Poland was itself responsible for causing the war, sparking a diplomatic crisis during which the Polish government summoned the Russian ambassador.
Ambassadors of various countries – including the UK, Germany and the US – have voiced support for Poland in the dispute. And today they were joined by the European Commission.
"The Commission fully rejects any false claims that attempt to distort the history of the Second World War or paint the victims, like Poland, as perpetrators", said its vice president, Vĕra Jourovà, quoted by RMF24.
Jourovà reminded Russia that it was "the German-Soviet alliance [which] enabled an attack on Poland by Nazi Germany followed by Soviet troops, initiating the Second World War."
A debate on "Putin's attempts to rewrite history" also took place today in the European Parliament, at the request of MEPs from two Polish opposition parties, Civic Platform (PO) and the Polish People's Party (PSL). "The overwhelming majority [of MEPs present] pointed to Russia's joint responsibility for causing the war", noted Polskie Radio.
"This kind of shifting of historical guilt [by Russia] can be the first step towards identifying targets for aggression," warned Reinhard Bütikofer, a German MEP from the European Green Party, quoted by Polskie Radio. "The EU should be vigilant."
"In committing the Holocaust, Hitler accused Jews of causing the war," said Anna Fotyga of Poland's ruling Law and Justice (PiS) party, who said Putin is now using the same methods.
Meanwhile, Leonid Slutsky, the chairman of the State Duma's foreign affairs committee, promised that Russia would raise these issues at the upcoming sessions of the Parliamentary Assembly of the Council of Europe.
In comments reported by TASS, Slutsky said European politicians must be made aware of the "unacceptable developments taking place [in Poland]", where "the results of World War Two are being distorted".
Israel has also been drawn in to the dispute between Poland and Russia. Polish president Andrzej Duda last week announced that he would boycott a Holocaust Forum being held in Israel after his request to speak was denied.
He was particularly angered that he would not have an opportunity to respond to Putin, who would be one of the main speakers. "A situation in which the President of Poland will sit and listen to the lying, false words of President Putin, without having the possibility to reply, is not good," said Duda's spokesman.
Main image credit: kremlin.ru (under CC BY 4.0)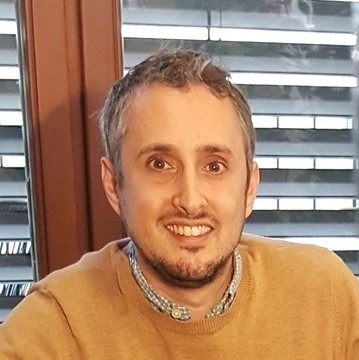 Daniel Tilles is editor-in-chief of Notes from Poland and assistant professor of history at the Pedagogical University of Krakow. He has written on Polish affairs for a wide range of publications, including Foreign Policy, POLITICO Europe, The Independent and Dziennik Gazeta Prawna.