Figures for December show that inflation in Poland reached its highest level since 2012 and exceeded the predictions of the market consensus, according to a flash estimate by Statistics Poland, a government agency.
The consumer price index (CPI) inflation rate reached a year-on-year level of 3.4% in December, compared to 2.6% in November. That 0.8 percentage point rise was also the largest December increase since at least 2000, notes the Rzeczpospolita daily.
Rising food prices are the main reason for the climb, according to Business Insider Polska. Experts also warn that the trend is likely to continue in the coming months. In November, the IMF forecast that Poland would have the highest inflation in the EU in 2020.
Poland's inflation will be the highest in the EU next year, forecasts the IMF.

Growth is also slowing, but still "solid" and among the highest in the EU, says the report https://t.co/NuT6u5vu4X

— Notes from Poland ?? (@notesfrompoland) November 1, 2019
December's figures show that the prices of food and non-alcoholic drinks rose by 7% in year-on-year terms, while those of energy carriers and of private means of transport dropped. In monthly terms, food prices increased by 1.2%, while energy carriers and transport also became more expensive.
Business Insider reports that the market consensus had put the likely year-on-year inflation rate at 2.9%. The website quotes Polish analysts as saying that even worse inflation is in store for the first quarter of 2020, when it could reach 4.5%, finishing the year at around 3% or even, according to the IMF, 3.5%.
Analysts from mBank noted that increased costs of electricity, waste removal and a new excise duty on alcohol and tobacco are likely to contribute to the further rises.
President Duda has signed into law an increase in the excise tax on alcoholic drinks and tobacco products.

Taxes will rise about 10%, meaning a half-litre bottle of vodka will be around 1.5 zloty more expensive and a pack of cigarettes about 1.02 zloty https://t.co/4pfMs8ggf6

— Notes from Poland ?? (@notesfrompoland) December 28, 2019
Their counterparts at Santander report that the factors that caused increased food prices will continue to have an impact. There are ongoing problems with African Swine Fever, decreased pork production in China, and sugar shortages in Thailand and India. Cereal prices have risen, and potential further weather anomalies will only worsen the situation.
The flash estimates raise the question of the response of the Polish central bank's Monetary Policy Council (MPC), which has set an official inflation target of 2.5%. Despite increasing concerns, the central bank concluded 2019 with exactly the same GDP forecasts for the next two years as the previous year and with lower forecasts for CPI inflation: 2.3% in 2019, 2.8% in 2020, and 2.6% in 2021.
According to mBank's economists, however, the new data will make the MPC uncomfortable: "While the general model of thinking about the economy and inflation processes has not changed at the MPC, the scale of surprises that have occurred already and will do soon should activate the hawkish wing of the council."
As Maria Wilczek wrote for Notes for Poland last month, 2020 is likely to be an expensive year for Poland.
The government sought to keep prices down before this year's elections.

But imminent energy price hikes and growing labour costs, including a promise to almost double the minimum wage, will see inflation become a challenge in 2020, writes @mariawilczek https://t.co/65fy7iXscq

— Notes from Poland ?? (@notesfrompoland) December 19, 2019
Main image credit: Narodowy Bank Polski/Flickr (under CC BY-ND 2.0)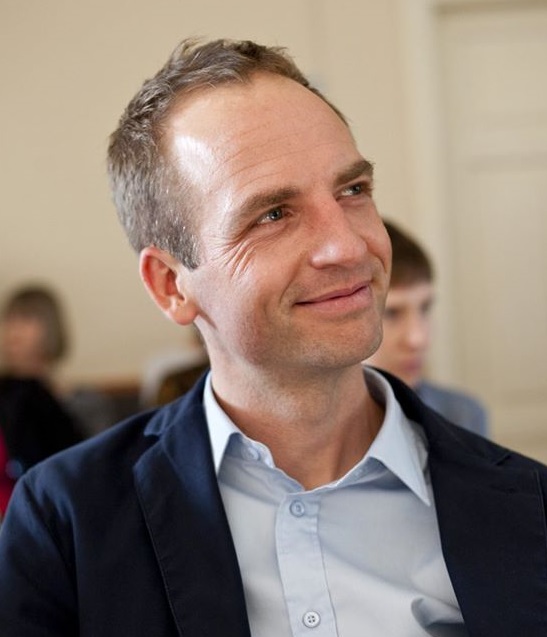 Ben Koschalka is a translator and the assistant editor at Notes from Poland. Originally from Britain, he has lived in Kraków since 2005.