As the deadline closed at midnight last night for candidates to register in the presidential primary being run by the main opposition party, Civic Platform (PO), only one person had put their name forward to challenge incumbent president Andrzej Duda next year.
(News later emerged of a second candidate putting their name forward, although reportedly only to give the impression of competition. See the update at the end of this article.)
For a party that desperately requires new ideas and direction following five successive election defeats, this is a worrying sign.
Just four days ago, PO leader Grzegorz Schetyna declared that "primaries are necessary" because they will create "good competition, good emotions, good programmes". They would help to make "the PO candidate the favourite to take the presidency from Andrzej Duda", who was elected as the candidate of the ruling Law and Justice (PiS) party in 2015.
Schetyna made that statement while standing alongside Małgorzata Kidawa-Błońska, the former speaker of parliament whom he picked earlier this year to be the face of the recent (failed) parliamentary election campaign. And she is the only person to have registered for PO's presidential primary.
Her unchallenged position follows the withdrawal of potential rivals. First, outgoing European Council president Donald Tusk announced two weeks ago that he would not stand, saying (probably accurately) that he had too much "baggage" to win enough votes beyond the base of his former PO party.
Last week another leading contender, Warsaw mayor Rafał Trzaskowski, also ruled himself out, saying that he preferred to focus on running the city he was elected to lead a year ago. Two other widely touted names – Radosław Sikorski and Bartosz Arłukowicz, former foreign and health ministers respectively – both declared yesterday that they would not stand.
Not a fair process
Sikorski's explanation for his decision to avoid the primaries was telling: "I wonder if it will be a fair process," he said. An anonymous source within PO told the Wprost weekly that the contest was designed to only have one outcome: "Schetyna planned the primaries as a spectacle to promote Kidawa-Błońska as the candidate."
This sort of behaviour is hardly new. Schetyna himself was chosen as PO leader in 2016 after all three of his competitors pulled out of the race. The party's 2010 presidential primaries – in which Sikorski lost to Bronisław Komorowski – have long been regarded as a stitch-up. This week a former senior PO figure, Jacek Protasiewicz, confirmed that was the case.
Things are no better on the other side. The leader and founder of the ruling Law and Justice (PiS) party, Jarosław Kaczyński, has long been unchallenged, even during six successive election defeats from 2007 to 2014. He ultimately makes or approves all major appointments and candidates.
This lack of competition and accountability is harmful for Polish democracy. When parties become personal fiefdoms, with leaders supported by a pyramid of patronage rather than a popular mandate, voters are the ones who lose out.
Of course, parties everywhere have internal dynamics and behind-the-scenes deals. But open and competitive contests are also vital to help them adapt and remain relevant, especially when voters are repeatedly rejecting them at the polls.
This need is all the more pressing for PO, which in recent years has struggled to find a clear direction and identity. Under the leadership of Schetyna, who is known as a backroom dealer, party politics has taken place largely behind closed doors.
Meanwhile, in public PO has lacked clarity and consistency in its messaging, struggling to challenge the popular and effective ruling party. PO, it should be acknowledged, has always incorporated a range of factions, from the conservative centre-right to social liberals. But with the national-conservative PiS offering a coherent and appealing narrative, as well as new forces emerging on the left and far right, PO – like established, centrist, big-tent parties elsewhere in Europe – has struggled to adapt.
A zombie party
Following last month's parliamentary defeat, voices of dissent within the party became louder, with some leading figures openly suggesting that it was time for Schetyna to stand aside, or at least for a competitive leadership contest to be held. However, the apparent stitch-up with Kidawa-Błońska's candidacy does not bode well.
Indeed, earlier this month, PO MP Sławomir Nitras effectively confirmed that Schetyna's desire to avoid a genuine presidential primary was related to concern over his position as leader. A completely open "primary could turn into an uncontrolled election campaign [to become] head of PO," warned Nitas.
Precisely when PO most needs a set of candidates to lay out competing visions for the future of the party, its leadership if stifling such debate.
As I wrote in an article with Tom Junes last year, "the danger is that PO will lumber on as a kind of zombie party, maintaining a solid core of supporters but never offering enough to attract floating voters, while also either absorbing or undermining other opposition forces".
Developments in 2019 have borne this out. The party has continued to finish second in elections – close enough to PiS to avoid overwhelming pressure for a change in leadership and approach, while also preventing the emergence of a more viable opposition.
Other challengers
There are still, however, other potential challengers for the presidency.
The Left, an alliance of three parties that entered parliament last month, could put forward MEP Robert Biedroń, who has long been linked with a run for the presidency. Another name often mentioned is Adrian Zandberg, who gave a widely praised speech in parliament yesterday in response to the prime minister's policy statement. Supporters called it presidential.
Yet it is hard to imagine anyone from the left winning sufficiently broad support to beat Duda in the second round of voting, when the top two candidates from the first round face off. A poll earlier this month found Biedroń losing to Duda by 48% to 33% in a theoretical match-up, albeit with a large number of undecided voters.
Władysław Kosiniak-Kamysz, the leader of the agrarian Polish People's Party (PSL), also appears likely to stand. Although PSL does not have a large voter base itself, Kosiniak-Kamysz is an amiable and conciliatory figure who could potentially appeal across the opposition spectrum in a run-off with Duda.
The far-right Confederation (Konfederacja) yesterday declared that it had nine individuals standing in its presidential primary. But, despite growing nationalist support, there is no chance they could win. Two of Confederation's leading candidates, Janusz Korwin-Mikke and Grzegorz Braun, got 3.26% and 0.83% of the vote respectively in the first round of the 2015 presidential election.
Finally, it is possible that a non-party candidate could come forward. The names of Andrzej Rzepliński, who as head of the Constitutional Tribunal opposed PiS's takeover of the institution in 2016, and Adam Bodnar, the commissioner for human rights, have been mentioned. Such figures could potentially unite a broader range of voters than more partisan figures, but they lack political experience.
Regardless of which candidates emerge, President Duda, the popular incumbent, will start the campaign as clear favourite.
Update: Later on Wednesday, the head of PO's electoral commission and Schetyna revealed that a second person had put their name forward. But initially refused to say who it was. It subsequently emerged that the candidate is Jacek Jaśkowiak, the mayor of Poznań.
However, a number of "highly placed" (but anonymous) figures in PO told news service gazeta.pl that Schetyna had "forced" Jaśkowiak to stand in order to give the impression of competition for Kidawa-Błońska. One of them described the whole situation as a "circus".
Main image credit: Platforma Obywatelska RP/Flickr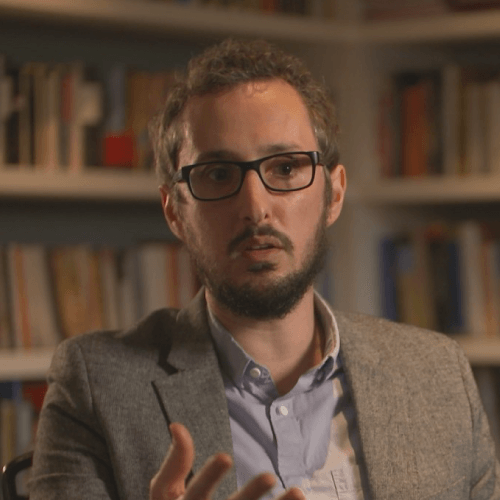 Daniel Tilles is editor-in-chief of Notes from Poland and assistant professor of history at the Pedagogical University of Krakow. He has written on Polish affairs for a wide range of publications, including Foreign Policy, POLITICO Europe, The Independent and Dziennik Gazeta Prawna.