The Polish Supreme Court has rejected the fourth of six requests from Law and Justice (PiS) to recount votes in Senate races lost by the ruling party. The two remaining protests, however, could still potentially swing the balance of power in the upper house of parliament.
The latest appeal to be ruled upon concerned an extremely tight race in the city of Koszalin, where the three leading candidates finished almost neck-and-neck.
The seat was won by Stanisław Gawłowski, a former Civic Platform (PO) MP standing as an independent. He finished just 0.24 percentage points ahead of the PiS candidate, Krzysztof Nieckarz, in second place, and 0.77 percentage points ahead of another independent candidate, Krzysztof Berezowski in third.
However, the Supreme Court, in its justification for the ruling, noted that a small difference in the number of votes, "even a difference of one vote, cannot in itself constitute the basis for making an allegation that there has been an irregularity".
It noted that PiS's request for a recount "did not contain allegations of the law being broken", and provided no other substantiation indicating any irregularities in the classification or counting of votes.
In similar previous rulings, the Supreme Court has rejected requests from PiS for three other Senate election recounts. Two further Senate races being contested by the party are yet to be decided on.
The outcome in those seats could be crucial, given that PiS narrowly lost control of the Senate. Opposition parties, who formed a pre-election pact not to stand candidates against one another, hold 48 out of 100 Senate seats and are likely to be supported by three independent senators. A swing of two senators could shift the balance of power.
The Senate election results were a blow to PiS's electoral promises of further reforms, as senators are able to delay and scrutinise legislation. The election results, despite delivering an overall victory for PiS, prompted its head Jarosław Kaczyński to say that the party "deserves more".
The recent rulings on election protests were made by the Supreme Court's new Chamber for Extraordinary Control and Public Affairs, which was created by PiS's controversial judicial reforms. All judges sitting in the chamber were appointed by the newly reconstituted National Council of the Judiciary (KRS). Critics of PiS's judicial reforms have warned of the politicisation of the KRS and the Supreme Court.
After assessing the other two vote recount requests made by PiS and multiple other protests, the full chamber will decide on the validity of the elections.
Main image credit: Darwinek/Wikimedia Commons (under CC BY-SA 3.0)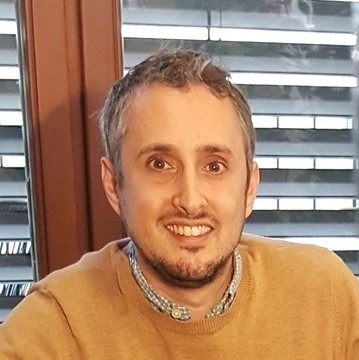 Daniel Tilles is editor-in-chief of Notes from Poland and assistant professor of history at the Pedagogical University of Krakow. He has written on Polish affairs for a wide range of publications, including Foreign Policy, POLITICO Europe, The Independent and Dziennik Gazeta Prawna.