Ahead of Poland's crunch Euro 2020 football match against Sweden on Wednesday, a Polish constitutional court judge has called on the Scandinavian country to return Polish treasures looted in the 17th century.
"Swedes!! Before the match RETURN to Poland the masses of our national heritage, mementos and treasures PLUNDERED and carried away in flotillas during the Deluge that you are holding," wrote Pawłowicz on Twitter. The Swedish invasion and occupation of the Polish-Lithuanian Commonwealth in 1655-60 is know as the Deluge.
Szwedzi ‼️
Przed meczem ZWRÓĆCIE Polsce ZRABOWANY i wywożony flotyllami w czasie Potopu ogrom naszego narodowego dziedzictwa,pamiątki i skarby,które przetrzymujecie.
Zob.szerzej:M.Jankowski i H.Kowalski "Uratowane z Potopu" https://t.co/HB5EQorFiF https://t.co/NbHWXSm86t

— Krystyna Pawłowicz (@KrystPawlowicz) June 20, 2021
She also provided a link directing readers to an article listing the Swedish museums in which Polish treasures looted during the Deluge can now be viewed.
In further posts, Pawłowicz added that Wednesday's match, which Poland must win in order to progress to the next round of the European Championship, is "a good opportunity to remind the Swedes, because they plundered Poland like savage barbarians, like the Russians and the Germans and now in their museums they boast of Polish culture and its treasures."
"[They are] no better than the other thieves of national mementos and yet today they feign innocence. But the Poles remember," wrote Pawłowicz, who was nominated to become one of 15 judges on Poland's Constitutional Tribunal after retiring as an MP in 2019.
The Deluge was one of a number of episodes of war in the region for domination of the Baltic Sea. The Polish-Lithuanian Commonwealth was busy fighting on other fronts and left unable to resist the Swedish invasion.
Although the Swedes were eventually forced to withdraw, they left devastation in their wake, including buildings destroyed, artworks looted, and millions of dead. The Polish population was reduced from around 10 million to six million, and that of Warsaw by 90%.
The material losses are hard to estimate, but dozens of palaces, castles and churches were robbed, at least 17 archives and 67 libraries were looted, and numerous treasures were taken.
Although the Treaty of Oliva of 1660 stipulated that all stolen goods must be returned to Poland, most were not, and many are still exhibited in Swedish museums.
Aftonbladet, one of Sweden's biggest newspapers, reported Pawłowicz's remarks, noting that the "well-known ultra-conservative member of parliament and judge in the country's constitutional court has chosen to raise the tone in a rarely seen way".
She had indicated that "this is more than a football match and [is] demanding revenge", wrote the newspaper.
In response to criticism of her tweets, Pawłowicz posted what she called a "symbolic but unambiguous" image of herself with a sword, dedicated to "those not caring for Polish interests, national heritage, ridiculing even a humorous pre-match post".
Jak trafić na czołówki szwedzkich gazet? Wystarczy być Krystyną Pawłowicz i domagać się od Szwedów reparacji wojennych za Potop, który miał miejsce w XVII wieku! pic.twitter.com/H77jURSBfY

— FAKTY PO MITACH (@fakty_po_mitach) June 21, 2021
As a PiS MP, Pawłowicz regularly courted controversy. She declared that Poland is in a "culture war" against the "Soros agenda, leftist moral pathologies"; condemned "fifth columnists without Polish genes"; called the LGBT community "sexually disturbed, sick people who should be treated"; and described the anniversary of Poland joining the European Union as a "sad day".
In April this year, Pawłowicz tweeted the name and address of a school in a small town and said that its headteacher had instructed teachers to address a transgender pupil by her chosen female name, as requested by her parents.
Pawłowicz also included the headteacher's full name and the chosen name of the pupil, whom she referred to as a "boy".
Niedbającym o polskie interesy,dziedzictwo narodowe,szydzącym nawet z żartobliwego przedmeczowego wpisu o zwrocie przez Szwecję zagrabionych dóbr RP,nienawidzącym Polski,tym razem zdjęcie symboliczne,ale i jednoznaczne… pic.twitter.com/2AllfxV0SK

— Krystyna Pawłowicz (@KrystPawlowicz) June 20, 2021
Main image credit: Roman Bosiacki / Agencja Gazeta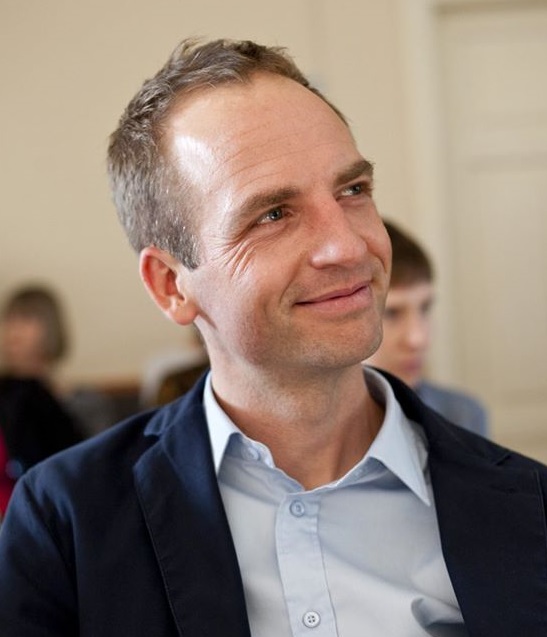 Ben Koschalka is a translator and senior editor at Notes from Poland. Originally from Britain, he has lived in Kraków since 2005.