Poland has moved further towards autocracy than any other country in the world over the last decade, according to an index compiled by academics and other experts.
The findings were announced yesterday in a report, Autocratization Turns Viral, by Varieties of Democracy (V-Dem), which produces the largest global dataset on democracy, covering 202 countries with input from 3,500 experts.
In V-Dem's latest Liberal Democracy Index, Poland has fallen to 63rd place. That puts it just above Ecuador, the Solomon Islands and Botswana, and immediately below Bulgaria, Lesotho and Mongolia. Among European Union member states, only Hungary (89th) is lower than Poland.
The new report notes, however, that among "the major autocratizers" (countries whose score has fallen the most over the last ten years) Poland "has taken over [from Hungary] the dubious first position with a dramatic 34 percentage-point decline" from 2010 to 2020.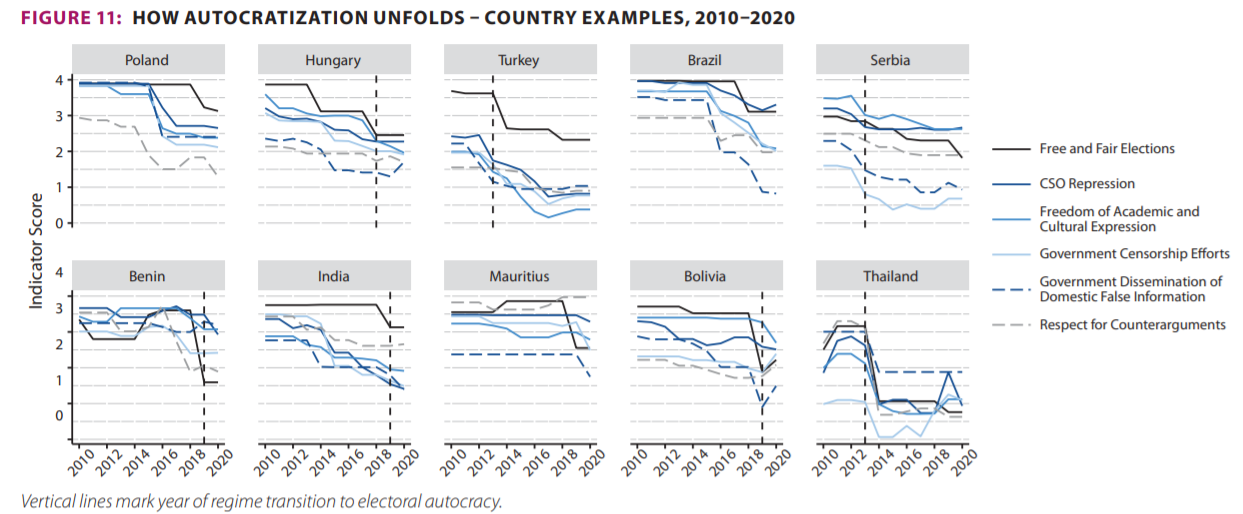 "Most of [Poland's decline] has occurred since 2015," notes V-Dem. In that year, the national-conservative Law and Justice (PiS) party returned to power. It has since undertaken an overhaul of the judiciary, media and other institutions that has seen Poland fall rapidly in a variety of similar rankings.
Last year, Freedom House's ranking found that Poland can no longer be classified as a full democracy. The country's decline in the category of "judicial framework and independence" was the largest ever recorded for that indicator by the NGO.
Likewise, V-Dem has downgraded Poland from its highest classification, "Liberal Democracy", to the lower category of "Electoral Democracy". It notes that there have been "continued assaults on the judiciary and restrictions on the media and civil society" in Poland.
Earlier this year, Poland fell to its lowest ever position in the annual corruption index produced by Transparency International, which found that the "ruling party's…steady erosion of the rule of law and democratic oversight has created conditions for corruption to flourish at the highest levels of power".
In the latest World Press Freedom Index, compiled annually by Reporters Without Borders, Poland fell to its lowest ever position of 62nd, following five consecutive years of decline from a high of 18th in 2015.
During PiS's first four years in office, Poland also recorded the biggest decline of any country in the World Justice Project's Rule-of-Law Index and dropped six places in the Economist Intelligence Unit's Democracy Index (where it is now classified as a "flawed democracy").
In 2019, in the Index of Economic Freedom compiled by the Heritage Foundation, a conservative US think tank, Poland fell to 46th position, down from 39th in 2016. In the Cato Institute's Human Freedom Index, it fell from a high of 21st in 2011 to 40th last year.
Poland's government argues that its policies towards the judiciary, media and other institutions are necessary to sweep away the remnants of the former communist regime.
PiS's leader, Jarosław Kaczyński, claims that after 1989 Poland did not become truly independent. Instead, the communist elites and some elements among the opposition came to an arrangement that left "post-communists" continuing to hold influential positions in politics, the judiciary, the economy and the media.
"Our current policy is aimed at changing the post-communist order in Poland, and the beneficiaries of this system are fighting to maintain their influence and do not recognise us," said Kaczyński last year.
When its methods face criticism from international institutions and organisations, PiS and its supporters argue variously that outside bodies do not understand the realities of Poland's situation, that they are politically motivated, or that, due to prejudices against eastern EU members, they hold them to different standards than western states.
Image credits: V-Dem Institute/Autocratization Turns Viral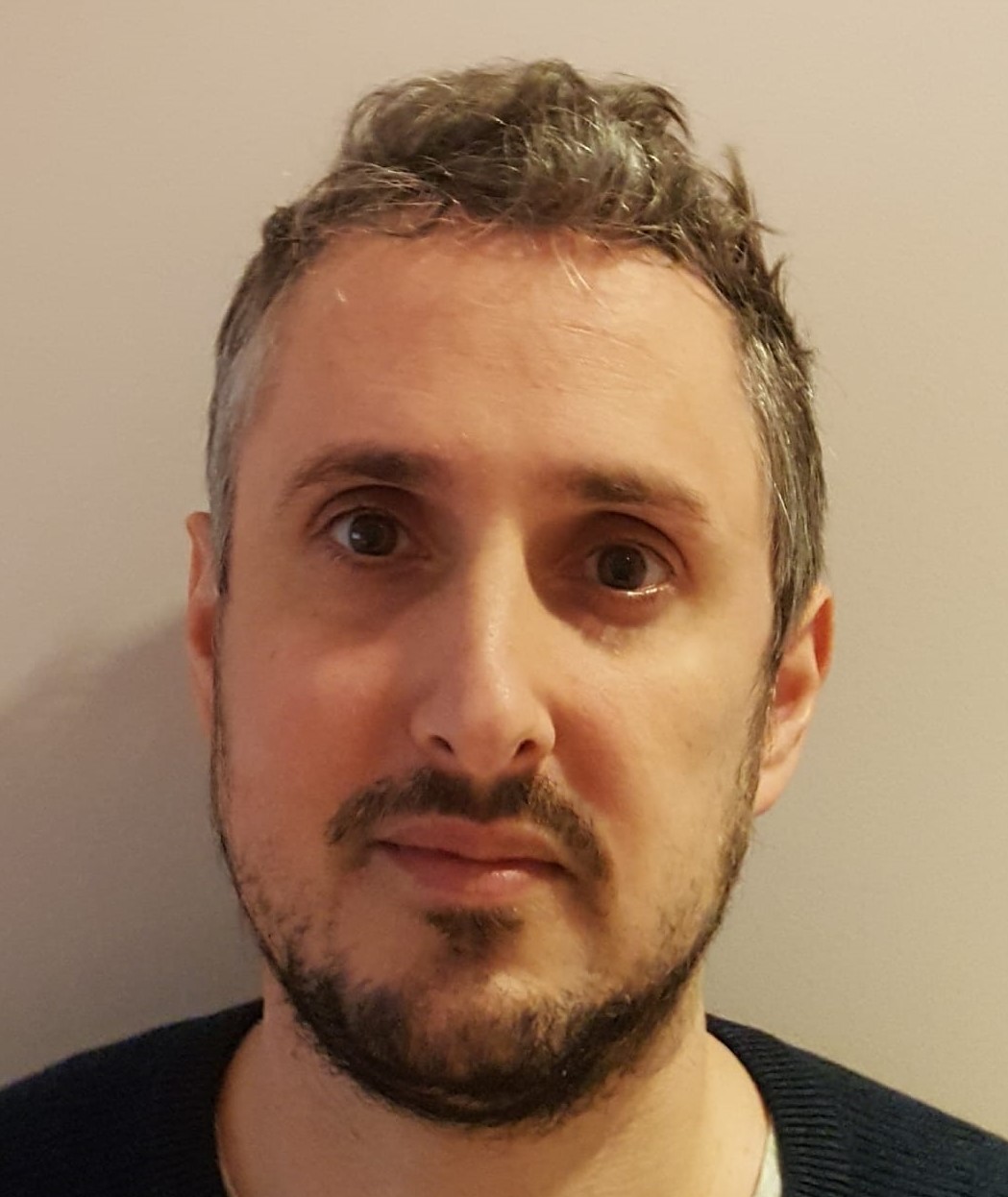 Daniel Tilles is editor-in-chief of Notes from Poland. He has written on Polish affairs for a wide range of publications, including Foreign Policy, POLITICO Europe, EUobserver and Dziennik Gazeta Prawna.