Poland's score has continued to slide in two international rankings of freedom compiled by leading right-wing US think tanks.
In the Heritage Foundation's 2019 Index of Economic Freedom, Poland's score declined to 67.8 (out of 100), continuing its fall from a peak in the ranking of 39th place in 2016 to 46th today.
A particularly large drop was recorded in Poland's score for two of the index's categories:
"Judicial effectiveness", which fell to 44.0% (which the Heritage Foundation classifies as "repressed") from 56.6% ("mostly unfree") in 2018.
"Government integrity", which has dropped from 61% (moderately free) in 2016 to 49.9% (repressed) in 2019.
Poland's scores did, however, continue to rise in the areas of "investment freedom" and "fiscal health", where it has reached scores of over 80%, classified as fully "free".
The general downward trend is even clearer in the Human Freedom Index ranking, published by the Cato Institute in cooperation with the Fraser Institute and the Friedrich Naumann Foundation for Freedom and based on data up to 2017.
Poland now ranks 40th overall worldwide, slipping two places from last year's report and down from a high of 21st in 2011. Its overall score of 7.78 out of 10 is slightly lower than in the 2018 index, having earlier peaked at 8.21.
Poland's rating for "rule of law" has sunk from 7.5 to 6.4 over the same period, for "personal freedom" from 9.10 to 8.32, and for "religious freedom" from 8.9 to 6.3.
Both the Heritage Foundation and the Cato Institute are think tanks based in Washington, DC. The Heritage Foundation's Index of Economic Freedom, published annually since 1995, covers 12 quantitative and qualitative factors, grouped into four pillars, in 186 countries worldwide.
According to the foundation, economic freedom means "the fundamental right of every human to control his or her own labor and property. In an economically free society, individuals are free to work, produce, consume, and invest in any way they please".
The index ranks Poland as "moderately free" overall, 46th in the world and 23rd in the Europe region (behind the Czech Republic and Romania, but ahead of Spain and Italy). The report noted that this year's "plunge in the score for judicial effectiveness [was] not fully offset by improvements in investment freedom and fiscal health". Poland's rating rose steadily between 1995 (50.7) and its 2016 peak, before beginning to slide.
The Cato Institute's Human Freedom Index is a newer ranking. The 2019 edition is its fifth report (although data goes back to 2008), offering "global measurement of personal, civil, and economic freedom" and claiming to be "the most comprehensive freedom index for a globally meaningful set of countries".  It uses 76 indicators in 12 areas to give scores for personal freedom and economic freedom.
Poland continues to achieve high scores in certain areas – including "movement", "security and safety", and "expression and information" – in the Cato Institute report,  In the last of these categories, however, its scores for political and legal pressure on the media have gone down in recent years.
Poland's score in various international rankings of freedom, democracy and rule of law has been sliding in recent years, with many commentators pointing to this coinciding with the rule of Law and Justice (PiS) party, which came to power in late 2015.
During PiS's first four years in office, Poland recorded the biggest decline of any country in the World Justice Project's Rule-of-Law Index; fell 40 places in Reporters Without Borders' Press Freedom Index; and dropped six places in the Economist's Democracy Index (where it is now classified as a "flawed democracy").
The Heritage Foundation's latest index appears to bear out these concerns, especially given its ratings for judicial effectiveness and government integrity. However, the Cato Institute's data point to a longer-term decline, beginning in 2011 under the rule of the previous PO-led government.
Poland falls to its lowest ever position in the annual World Press Freedom Index compiled by Reporters Without Borders. It's now in 58th place, down from 18th three years ago, just before the change in government https://t.co/1FbtSkUZ8U

— Notes from Poland ?? (@notesfrompoland) April 25, 2018
Main image credit: Sakuto/Flickr (under CC BY-NC 2.0)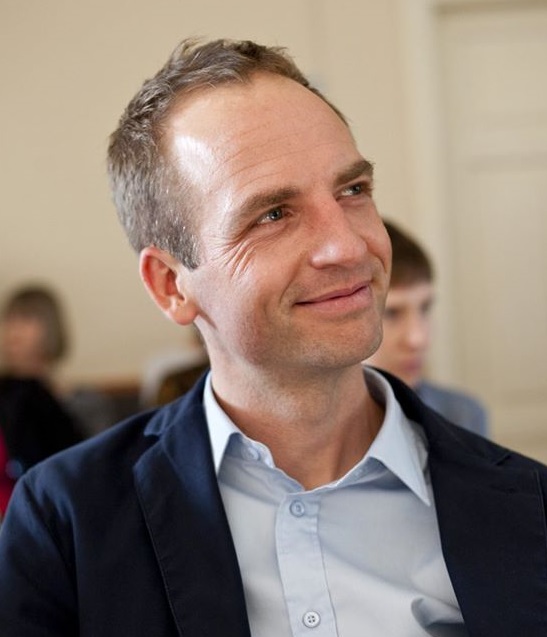 Ben Koschalka is a translator and the assistant editor at Notes from Poland. Originally from Britain, he has lived in Kraków since 2005.