The head of local government in one of Poland's 16 provinces has requested Germany's help in dealing with the coronavirus pandemic, as the Polish health system struggles with record numbers of infections.
However, the Polish national government has so far not accepted a public offer of support from Germany, which currently has a rising but relatively low number of coronavirus cases. Warsaw insists that it can manage the situation without external support.
Other EU countries have accepted German help. The Czech Republic, which currently has the EU's highest COVID-19 death rate, has received 100 ventilators from Germany, while some Czech patients have been taken to Bavaria for treatment.
Belgium has also been receiving German support. During the first wave of the pandemic patients from Italy, France and the Netherlands were transported to Germany.
On 21 October, newspaper Die Welt urged the German authorities to "not wait for a request from Poland, but openly offer help", reports Onet. It argued that the Polish government would not itself "ask [for help] from the Germans, who in Poland are always blamed for all evils in the European Union".
That same day, the German minister for Europe, Michael Roth tweeted in Polish that Germany was ready to offer "solidarity" and "help" to "our European neighbours and partners to protect health and combat the coronavirus pandemic". He sent similar messages in French and Czech.
That was followed by a letter from German President Frank-Walter Steinmeier to his Polish counterpart Andrzej Duda. "Where national medical possibilities reach their limits, we should do everything to help each other," he wrote, quoted by TVN24. "Let me know if there are things we can do for Poland in the current situation."
Solidarność w tych trudnych czasach jest dla nas szczególnie ważna. Pomagamy naszym europejskim sąsiadom i partnerom w ochronie zdrowia ludzi i w skutecznym zwalczaniu pandemii koronawirusa. 🇵🇱🇪🇺🇩🇪 #Corona #strongertogether

— Michael Roth MdB 🇪🇺 (@MiRo_SPD) October 21, 2020
Duda responded a week later, expressing gratitude. "All gestures of solidarity take on special value" during the current crisis, he wrote, adding that Poland was "if necessary, ready to cooperate closely with Germany in the fight against the effects of COVID-19".
The Polish president did not, however, express interest in receiving any assistance from Germany, and in fact said that Germany could itself count on Poland for support. Meanwhile, the health ministry has insisted that support from its western neighbour is not necessary.
Poland has "a sufficient number of beds and ventilators", which, along with new temporary hospitals, mean the country is "self-sufficient" and "does not need such help," deputy health minister Waldemar Kraska told Polskie Radio.
"Currently there are no plans to send any Polish patients abroad," the ministry told Onet. "We are increasing the capabilities of the Polish healthcare system."
A deputy foreign minister, Marcin Przydacz, told TVN24 that Poland had not received any specific offer of help from Germany in any case. "We are waiting for the position of the German side," he said. "If the German side has any specific offer of support, we will be happy to talk about it."
However, Onet claims that inside sources have told it that "the Poles have refused to accept help from the Germans…in direct conversations".
Some officials and medical figures have expressed concerns that the government is not doing more to explore options for support from Germany at a time when the Polish health system is straining under record numbers of COVID-19 cases. The health minister, Adam Niedzielski, last week admitted that healthcare is at the "limits of its capacity".
In a letter to the prime minister on Friday, Poland's commissioner for human rights, Adam Bodnar, urged him "to take immediate action to establish an agreement with the German authorities regarding the support offered".
Given that there is already "a serious crisis in the Polish health care system", and that infections are still increasing "at an alarming rate", it is "a legal and moral obligation for the Polish authorities to use" Germany's offer of help, said Bodnar, quoted by Dziennik.pl.
Meanwhile, two MPs from the largest opposition group, Civic Coalition (KO), have also written to the prime minister. They asked him to provide all documents and information detailing what help was offered by Germany and how and why it was rejected by the Polish side.
Speaking to Onet, one of the MPs, Michał Szczerba, called the government's actions "completely incomprehensible" and "the height of irresponsibility". He noted that Italy and Spain had both accepted German help.
"If the government doesn't want help, let local authorities receive it," added Szczerba, who revealed that the KO mayor of Warsaw, Rafał Trzaskowski, has expressed interest in receiving such support.
Meanwhile, the head of the regional authority of Mazovia Province, where Warsaw is located, on Friday also told RMF FM that, "in contrast to the government, we are interested in help".
Adam Struzik – who is from the opposition Polish People's Party (PSL) and is also a medical doctor – revealed that he had written to the heads of the state governments of Brandenburg and Saxony-Anhalt to ask for assistance. He attached a list of equipment that his province's hospitals need.
A spokesman for Saxony-Anhalt's government confirmed to Notes from Poland that they had received Struzik's letter and list of medical equipment.
"[We] will examine to what extent Saxony-Anhalt can afford support for Mazovia", says the spokesman, including whether they can supply "medical equipment that is clearly greatly needed to help hospitals deal with the sharp increase in infections".
After coming through the first wave of the pandemic with relatively few cases, Poland has been hit hard by the second wave. Its COVID-19 death rate is currently amongst the highest in the EU, and reached a new daily high of 445 on Friday.
Amid growing reports that hospitals are struggling to cope with the growing number of patients, the government has ordered the construction of emergency temporary hospitals. It has also reintroduced a number of restrictions, and warned that a full lockdown could be imminent.
Main image credit: Matthias Berg/Flickr (under CC BY-NC-ND 2.0)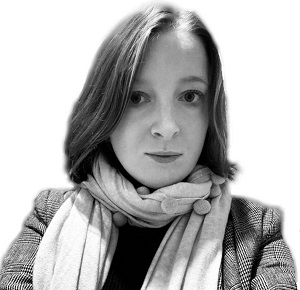 Juliette Bretan is a freelance journalist covering Polish and Eastern European current affairs and culture. Her work has featured on the BBC World Service, and in CityMetric, The Independent, Ozy, New Eastern Europe and Culture.pl.