Former Polish prime minister Donald Tusk has criticised his old party, Civic Platform (PO), now in opposition, for seeking to distance itself from its past in government.
He has also offered his advice on how to defeat the ruling Law and Justice (PiS) party, which he accuses of using "large-scale corruption" – in the form of expanded social benefits – to buy the favour of voters in elections and of effectively leading Poland out of the European Union.
The comments came in an interview with Polish weekly Polityka, in which Tusk – now president of the European People's Party (EPP) after serving five years as head of the European Council – offered his thoughts on the political situation in Poland, Europe and beyond.
"PiS is not a specifically Polish problem"
Tusk argued that the situation in Poland must be considered in the "wider European or even global context", as part of the natural "ebb and flow of democracy".
"Everywhere we see the advancement of political movements arising from national-populist sentiments and resentments, radically right-wing, [presenting an] alternative to the Enlightenment-liberal tradition," he told Polityka's editor-in-chief Jerzy Baczyński.
The rule of Poland since 2015 by the national-conservative PiS is, therefore, "not a specifically Polish problem", he argued, pointing to the "spectacular examples" of Donald Trump and Brexit. "PiS is no exception, although that is little consolation."
As such, Tusk called on people to stop "wringing our hands over the weakness of Polish democracy and our opposition", and instead try to "better understand the reasons for the success of parties such as PiS and leaders like Kaczyński, Orbán and Trump".
Why are populists popular?
According to Tusk, the populists' "great asset is their authenticity": "even when they lie and steal, they do it in a transparent manner. They do not pretend…They throw off the corset of all political and cultural correctness."
They also "skilfully define and fuel fears", offering the people "simple and spectacular solutions [that] appeal to feelings and imagination, but generally do not [actually] solve any problems."
As examples, Tusk pointed to Trump's border wall with Mexico, Viktor Orbán's fences to keep refugees out of Hungary, Rodrigo Duterte's support for extrajudicial killings of drug dealers in the Philippines, and Britain's exit from the European Union.
"Unleashing antisemitic hysteria or strengthening fear of outsiders is easier than building a motorway or reforming the health service," said Tusk. "It works for a while and requires no competence, just some mental predispositions."
"When there is a state of uncertainty, such as during mass migrations, armed and cultural conflicts, technological breakthroughs or pandemics, it is easier for cynics to build a community of fear and aggression," added Tusk. "And we are living in such a time."
"Don't be afraid of tough confrontation"
Such governments will always eventually collapse, said Tusk. However, whether this happens "sooner rather than later", and what comes afterwards, "depends on the quality of the opposition", especially its leadership and message.
Last month's presidential election – at which PiS ally and incumbent Andrzej Duda defeated PO's Rafał Trzaskowski 51%-49% – "showed that anything is possible", noted Tusk. "Just like in the US or UK, voters are split more or less half and half."
Moreover, the elections were "free but not fair", said Tusk, pointing to the use of public media and state funds to support the president's re-election. Without such help, "Duda would probably have lost".
In order to hasten the departure of the populists, those who support "liberal democracy must also make use of human emotions" in the same way as their opponents, advised Tusk. He claimed that as leader of PO he made it into a "party of responsible populism…not afraid of simplifications".
In particular, he advises PO to go on the offensive, saying it must "jump down PiS's throat every day. Don't be afraid of tough confrontation. Don't negotiate with the government."
Poland's opposition have often pursued a confrontational approach towards the PiS government over the last five years, but so far failing to find an effective approach. They have lost all six elections – presidential, parliamentary, local and European – since the start of 2015.
Yet Tusk remains convinced that, not only are "we are not condemned to PiS" forever, but that the ruling party will "almost certainly lose the [parliamentary] elections in three years".
"Don't be ashamed of PO's past"
Tusk dismissed concerns that one of PO's problems has been that it has failed to offer an ideological alternative to PiS's clearly articulated worldview based, in the words of Baczyński, on "restoring dignity, xenophobic patriotism, fear of change, and a hazy vision of a national-Catholic state of welfare".
Voters know very well what PO stands for and how it contrast to PiS, claimed Tusk: "who is more European and who is national; who is pro-church and who is secular; who focuses more on security and who on freedom; who on tradition and who on modernity."
But Tusk also hit out at his former party for seeking to distance itself from the legacy of its time in power in coalition with the Polish People's Party (PSL) from 2007 to 2015, the longest of any post-1989 Polish government. Tusk was prime minister for most of that period, before departing for Brussels in late 2014.
During the recent presidential campaign, "it was a mistake for opposition politicians to cut off their own past. These rather desperate gestures confused many voters".
"Either we are proud of our accomplishments and we have reasons to be, or let's get out of the way," he warned. "It is suicidal to convince people that we were once bad but underwent a wonderful metamorphosis."
A united opposition is an "illusion"
Tusk also expressed some scepticism as to whether a new opposition movement – either the one currently being created by Trzaskowski or that of third-place presidential candidate Szymon Hołownia – can reinvigorate or unite those opposed to PiS.
It is an "illusion" to think that the mobilisation of voters by a presidential candidate this year can be made to last until 2023, the date of the next elections, argued Tusk.
Now is not the time to "bury the existing [opposition] parties, especially PO, because it is still the greatest opposition force and [has] the best people, even if they make mistakes".
Tusk was also doubtful about the idea of creating a united opposition to PiS. "I do not see any possibility of reconciling the views represented by LGBT activists and Roman Giertych," he said, referring to a former far-right leader now associated with PO.
"They belong to completely different worlds, even though I have no doubts that they share the priority of restoring the democratic order," Tusk added.
The best chance of success, he believes, is for the opposition to form "two or three clearly identified camps" ahead of the parliamentary elections. But they must remember that they have a "common goal to remove PiS from power" and that "the time to argue with each other is after winning the election".
Here he pointed to the example of Solidarity, the anti-communist movement of which Tusk was part and which is currently marking the 40th anniversary of its formation. "We differed in everything, but we were able to agree on one common priority: restoring law-abiding democracy."
This means compromise: for example, LGBT activists must understand that "their opponents are those who beat them, arrest them, and not those who are sympathetic yet may not agree on everything", warned Tusk.
PiS's social policies are "large-scale corruption"
PO and other other opposition parties have struggled to adapt to the generous social policies introduced by PiS since 2015. Having initially dismissed them as unaffordable and irresponsible, they have more recently – after seeing the popularity of the programmes – come to support them.
During his presidential campaign, for example, Rafał Trzaskowski promised that he would not seek to end the popular "500+" child benefit programme nor raise the retirement age (which PiS has lowered, reversing an earlier decision by the PO government).
However, in his interview with Polityka, Tusk warned that, while such policies may be popular now, "the real test is [times of] crisis, not prosperity…PiS has not prepared the country for more difficult times and will pay a high price for it. Unfortunately, Poles too".
"A government handing out public money left and right to buy support without thinking about the future – this is corruption on a large scale, not a new economic philosophy," said Tusk.
"Someone has to break this dangerous cycle and say loudly that an election cannot be just a primitive auction of 'who will give more', because it will end in catastrophe," he warned.
"Even today, too many Poles believe that a good government is one that 'steals but shares'," Tusk continued. "This is the moment when the opposition should take the side of the working people, because they are robbed and forced to 'share' according to the interests of the ruling party."
"In effect, Poland is no longer in the EU"
Tusk also commented upon claims that the PiS government, which has clashed repeatedly with Brussels over the rule of law and other issues, could be leading Poland towards "Polexit" – a departure from the EU.
The EPP president said that it is unlikely PiS is aiming for a formal exit, as it is aware of the high level of support for EU membership in Poland. Yet in practice, the government has already effectively ensured Poland's marginalisation, he argued.
"PiS is taking Poland out of the EU while maintaining membership – that's the problem," said Tusk. "In this sense, we are not in the EU [any more], because this government, of its own accord, gave up any real influence on what Europe is like. It has ceased to be a partner."
PiS chairman "Jarosław Kaczyński is unable to understand that partnership is about giving up some of your rights, knowing that it is worth being part of the whole in order to get as much as possible and at the same time protect the whole".
Tusk also criticised Poland's powerful Catholic church in this regard. He said that it "wrongly believes that the EU is one of the causes of secularism", and has therefore gone along with the "selfishness, underpinned somewhat by nationalism", that has led to conflict with Brussels.
More broadly, by supporting the ruling party, the church has "betrayed ethics in favour of politics, and the faithful in favour of the PiS government", said Tusk.
Main imaged credit: European People's Party/Flickr (under CC BY 2.0)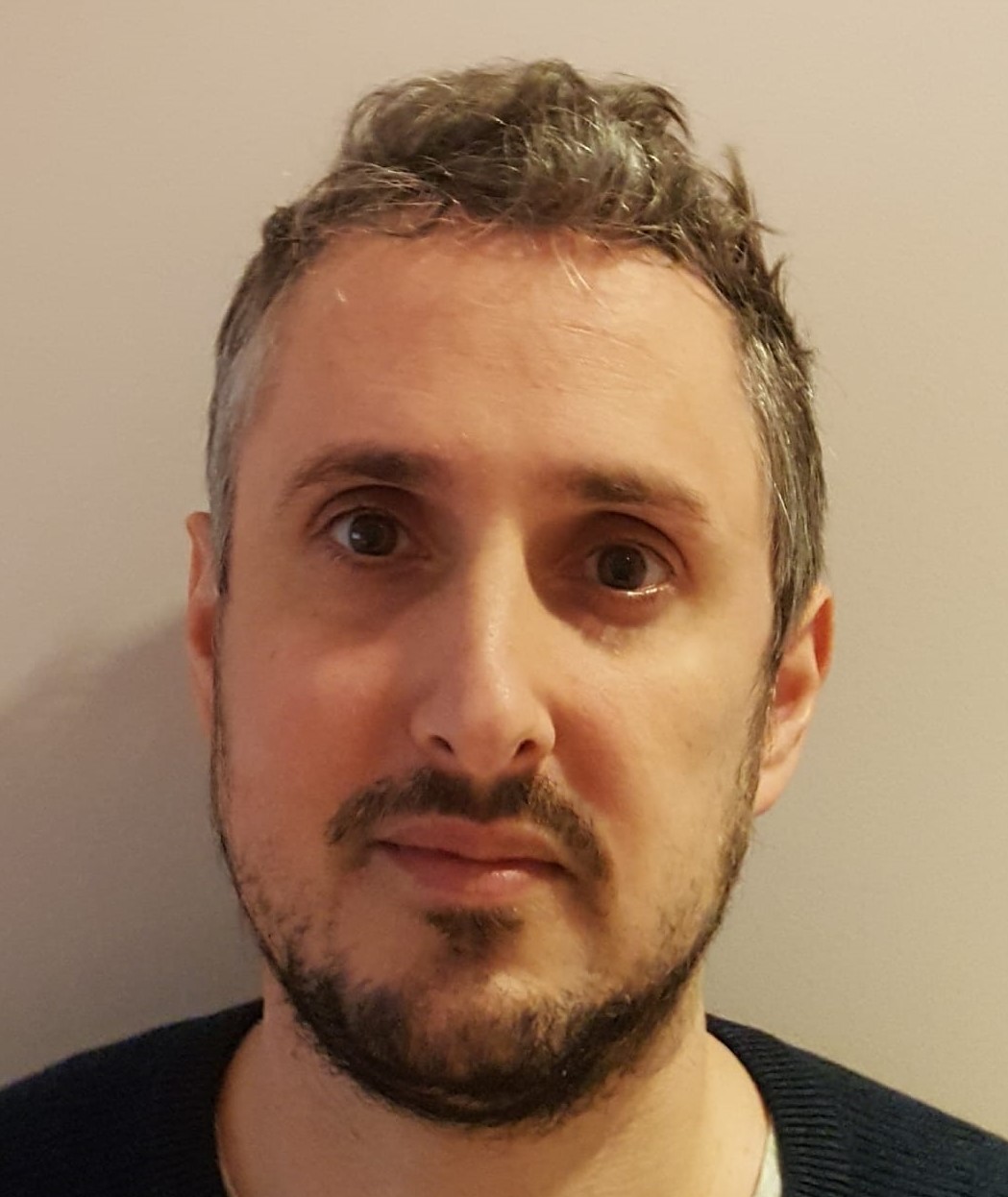 Daniel Tilles is editor-in-chief of Notes from Poland. He has written on Polish affairs for a wide range of publications, including Foreign Policy, POLITICO Europe, EUobserver and Dziennik Gazeta Prawna.