Outgoing European Council President Donald Tusk has outlined the importance of next year's presidential elections in Poland, but also explained why he recently announced he will not be standing in them.
"The crisis created by Law and Justice (PiS) rule is so great that everything should be done to prevent this party from destroying the constitutional order and rule of law for the next four years," said Tusk, in an interview with Belgian newspaper Le Soir, republished by Gazeta Wyborcza.
He also criticised PiS's "irresponsible financial policy", saying that it has pursued policies which are "pleasant, easy and attractive" but not fiscally responsible. This will only "end in drama", he warned.
However, he admitted that "my views are not the views of the majority in Poland". It is therefore important to find an opposition candidate who can "speak an authentic language so as to reach that group of voters who for various reasons will not vote for me… someone who will build the support of more than half of Poles".
"I always preferred to be on the pitch rather than in the stands," continued Tusk, a noted football fan. "But under these circumstances, you need to calmly plan the next few years to maximise your chances of winning."
But whoever the opposition chooses to challenge the incumbent, Andrzej Duda, must be committed to "the bases of liberal democracy": respecting and protecting the constitution, rule of law, independent judiciary, and free media.
"I will support such a candidate, even if in some other matters they have different views to me," said Tusk.
"Naive" migration policy
In the interview Tusk also discussed the impact of the migration crisis. He criticised those, including Angela Merkel, who he says took a "complacent" and "naive approach".
"Migration policy can only be pursued when you control your borders," said Tusk. "Letting everyone in is not a policy; it is powerlessness… Leaders' primary responsibility to citizens is to give them a sense of security… Those who want to protect the border should not be immediately branded as xenophobes or fascists."
The failings during the migration crisis allowed leaders such as Jarosław Kaczyński and Viktor Orbán to "brutally exploit the situation for their own political purposes", Tusk noted. They "convinced people that if they want security, they should forget about liberal democracy".
"If we want to protect the essence of European policy, in which I include democracy, we must abandon the naive approach of total humanitarianism."
Main image credit: Arno Mikkor (EU2017EE)/Flickr (under CC BY 2.0)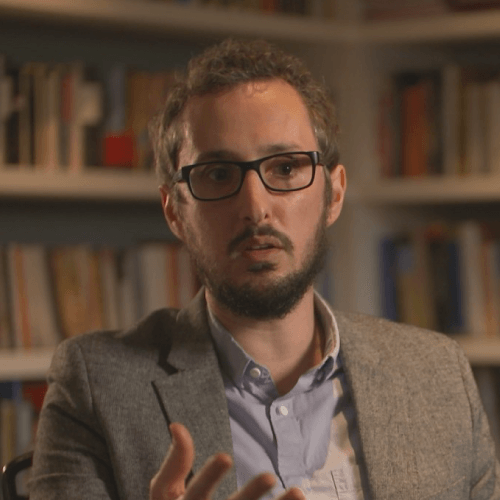 Daniel Tilles is editor-in-chief of Notes from Poland and assistant professor of history at the Pedagogical University of Krakow. He has written on Polish affairs for a wide range of publications, including Foreign Policy, POLITICO Europe, The Independent and Dziennik Gazeta Prawna.