Opposition presidential candidate Rafał Trzaskowski has announced that he will not take part in a televised election debate with his rival, incumbent Andrzej Duda, that is due to take place on state broadcaster TVP tomorrow.
Trzaskowski claims that the debate would be a "set up" in favour of the president, whose campaign has been supported by TVP, which is under the influence of the ruling Law and Justice (PiS) party.
Duda himself earlier in the week refused to take part in a debate organised by a private television station, TVN, for similar reasons.
Trzaskowski has proposed an alternative form of debate tomorrow evening, involving a range of media outlets. But if Duda does not accept, it is possible there will be no direct debate between the two candidates before next Sunday's knife-edge run-off election.
At a briefing this morning, Trzaskowski announced he would not be taking part in TVP's debate, saying that, due to the broadcaster's bias, the event would be "staged" and not a "genuine debate".
"I am ready for any format other than that proposed by Jarosław Kaczyński," Trzaskowski explained, referring to the PiS chairman and Poland's de facto leader. "I answer TVP's questions, but recently only on rare occasions have I heard [Duda] answer any questions."
"Unfortunately the president…almost never holds press conferences," continued Trzaskowski, quoted by Radio ZET. "He only organises photo ops…at which the president knows the questions before they are asked."
Poland's President Duda will only debate his opponent on public TVP, refusing to participate in debate on private media. In 1st round debate on TVP, Duda had advantage of questions written to suit him, tendentious introductions against his opponent, and extra time after debate.

— Stanley Bill (@StanleySBill) July 1, 2020
In place of the TVP debate, Trzaskowski proposed an alternative head-to-head, to be broadcast at the same time as the original programme.
Naming it the "Presidential Arena", he said it would involve "journalists from the right to the left" of the media spectrum, including pro-government outlets such as TVP and wPolityce, as well as those favourable to the opposition, such as TVN and Gazeta Wyborcza.
Journalists would be able to ask about any topic, with the question order decided randomly.
"I invite the president for a real debate, for a new formula, where you can finally learn his views – if he will appear on it," said Trzaskowski. 
In response, Radosław Fogiel, a spokesman for the Duda campaign, dismissed Trzaskowski's idea as "straight from a cabaret". PiS MEP and former party spokeswoman Beata Mazurek added that Trzaskowski is "afraid of a debate with Poles", reports Polsat.
Earlier this week, Duda himself refused to take part in a debate co-organised by TVN and two news websites, Onet and Wirtualna Polska.
Duda accused Trzaskowski of "wanting to organise a debate under the protection of foreign media", referring to the fact that TVN and Onet have American and Swiss-German owners respectively. The president said that he would only take part in a head-to-head if it was on an "equal footing".
"Why should Polish media be treated worse?" he said at a rally in Złotów, quoted by Wirtualna Polska. "I do not agree [with the debate] – I am the president of all Poles and everyone should have equal right to watch and hear the debate."
TVN responded by saying that the the debate would have been available to "watch both on television and on the internet, by virtually every citizen of Poland and every Polish voter".
Trzaskowski claimed that the president was simply "afraid of a debate outside TVP". "Maybe this time you will not know the questions beforehand, but at least you will show basic respect to voters," he added.
A poll by Kantar, commissioned by TVN, found that 57% negatively perceived Duda's decision not to take part in the debate, while 29% saw it positively.
The two candidates' decisions mean that, whereas in the 2015 presidential election – when Duda defeated incumbent Bronisław Komorowski – there were televised debates on both TVP and TVN ahead of the second round, this time there may be none at all.
The issue highlights increasing polarisation of Poland's media landscape. PiS has argued that outlets such as TVN and Onet are used by their foreign owners to attack and undermine the government through biased and misleading coverage.
This week, Duda accused tabloid Fakt, which has the same Swiss and German owners as Onet, of seeking to unseat him as president by manipulating a story about a sex offender he had pardoned.
"The Germans want to choose the president in Poland," said Duda on Friday. "Today we have the latest instalment of the German attack in this election, a ruthless dirty campaign, this time directed against me."
Earlier this year, the American ambassador intervened in defence of TVN after TVP launched a series of attacks on its rival, calling it a "fake news factory" for its critical coverage of PiS.
Meanwhile, TVP has itself been regularly criticised for the manner in which it is used to promote the government's message and attack its opponents. It has become a "government propaganda mouthpiece", says Reporters Without Borders, an NGO.
Unlike TVN, which is a private broadcaster, TVP is publicly owned and funded. It is statutorily obliged to be impartial, balanced and independent (though under previous governments has also come under some political influence).
Earlier this year, Duda approved an addition 2 billion zloty of funding for TVP. It has subsequently provided overwhelmingly positive coverage of Duda's campaign while continually attacking his opponent.
Trzaskowski has been portrayed on the channel's news broadcasts as working on behalf of a "powerful foreign lobby" linked to George Soros and the Bilderberg group, which was responsible for bringing Muslim immigrants to Europe.
The channel has also suggested that Trzaskowski wants to allow Jews to "rob" Poland of "200 billion zloty" in restitution claims.
In its report on last Sunday's election first round, OSCE observers said that the "campaign was characterised by intolerant rhetoric and a public broadcaster that failed in its duty to offer balanced and impartial coverage".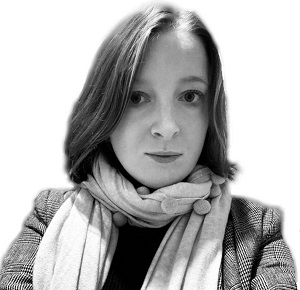 Juliette Bretan is a freelance journalist covering Polish and Eastern European current affairs and culture. Her work has featured on the BBC World Service, and in CityMetric, The Independent, Ozy, New Eastern Europe and Culture.pl.