Two leaders of the far-right Confederation (Konfederacja) have criticised the Polish government for allowing mass immigration to Poland.
They argue that "ethnic cohesion" should be a prioritised over economic growth, and suggest that, if the native population cannot keep up with the demands of the labour market, it would be better to "slow down the creation of jobs until more children are born".
"The government, by opening up the country to mass immigration, is repeating the catastrophic path of the West," wrote Robert Winnicki, a Confederation MP and leader of the National Movement, in a Facebook post.
"No problems on the labour market can obscure from us the fact that preserving cultural, ethnic and religious cohesion is the most important challenge for our nation," continued Winnicki, whose group entered parliament after obtaining 7% of the vote in last month's elections.
Today, another Confederation MP, Krzysztof Bosak, joined the attack on the government's "fraudulent" immigration policy. He noted that PiS rejected the EU's refugee quota in 2015, but then "brought in ten times more immigrants" itself. Bosak lamented that "our society is lethargic" regarding this threat.
In interviews with Siódma 9 and Rzeczpospolita daily, Bosak warned that allowing immigration policy to be made "under the dictate of business…will lead [us] to what is now [seen] in the West".
"We want Poland to remain Poland," continued Bosak. "The survival of our nation is important. It cannot become a multicultural, multinational state, because we will argue endlessly over which religion, civilisation, custom is right over some issue."
Given that Confederation also contains strong economic libertarian elements, and came to power on a free-market platform, Bosak was asked how his latest remarks comport with that position. He argued that free markets are not the same thing as "globalism": "I am market-orientated within the limits of what is happening in our [Polish] economy".
Bosak even suggested that, "if the economy is developing more dynamically than the population of the Polish nation, it may be necessary to slow down the creation of jobs until more children are born".
In recent years, Poland has been experiencing a wave of immigration that is unprecedented in the country's history and one of the largest in the European Union. Eurostat data show that in 2018, for the second year running, Poland issued more first residence permits to immigrants from outside the EU than did any other member state.
The Polish central bank (NBP) recently estimated that there are just over a million immigrants working in Poland (the vast majority from neighbouring Ukraine). The NBP noted that the new arrivals have "greatly eased pressures on the labour market" caused by a growing economy, record low unemployment, mass emigration of Polish workers, and a poor demographic situation.
The ruling Law and Justice (PiS) party, which came to power on an anti-immigration platform at the height of the European refugee crisis, has sought to avoid discussion of the fact it has overseen record levels of immigration.
Far-right groups have tried to bring the issue to greater public attention, although so far with limited success. Periodic attempts at organising demonstrations against Ukrainian immigration have always resulted in poor turnout. Confederation's breakthrough at this year's elections followed a shift away from immigration and towards a campaign based on preventing Jewish restitution claims.
Radical-nationalists ONR held a protest yesterday against mass Ukrainian immigration to Poland. Only ten people turned up in support (and were outnumbered by counter demonstrators).

Similarly low turnout happens every time the nationalists organise an anti-Ukrainian protest. pic.twitter.com/fMUm1aFlE0

— Notes from Poland ?? (@notesfrompoland) September 9, 2018
While Poland is today among the most ethnically and religiously homogeneous states in Europe, this is a relatively recent state of affairs. For much of the country's history, it has been extremely diverse. In the interwar Polish Second Republic, for example, almost one third of Polish citizens belonged to Ukrainian, Jewish, German, Belarusian, Lithuanian and other minorities.
This heterogeneity was, however, destroyed during the German and Soviet occupations of the Second World War, through mass murder (most notably of Polish Jews in the Holocaust), deportations and other forced population movements, as well as the redrawing of Poland's borders at the end of the war.
Main photo credit: Piotr Skónicki/Agencja Gazeta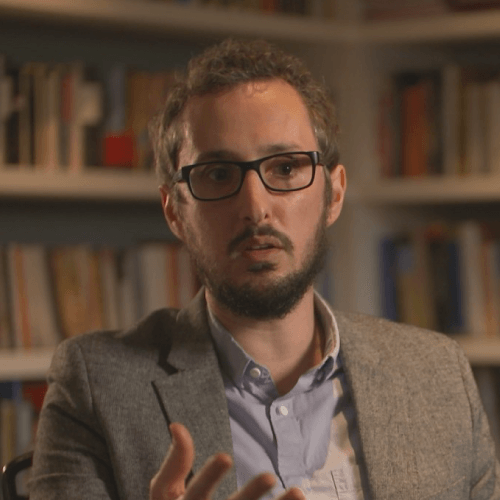 Daniel Tilles is editor-in-chief of Notes from Poland and assistant professor of history at the Pedagogical University of Krakow. He has written on Polish affairs for a wide range of publications, including Foreign Policy, POLITICO Europe, The Independent and Dziennik Gazeta Prawna.