Poland's government has again proposed new rules for this year's presidential election. Its bill, which was introduced yesterday and will be likely be voted on in parliament today, would allow both in-person and postal voting, thereby superseding a bill passed just days ago that instituted postal-only voting.
The latest development follow weeks of chaos and confusion over the election that was scheduled for 10 May. A deal was reached last week whereby the election technically took place on Sunday, but no voting was permitted.
The government hoped that the election would therefore be voided, and a new election could be called instead. And this is indeed what happened, when on Sunday evening the National Electoral Commission (PKW) declared the vote to be invalid.
The PKW reasoned that, because voters had been unable to vote for any candidate, that was the equivalent in effect of there being no candidates standing in the election, which by law necessitates a new election.
The PKW gave the speaker of the Sejm, the lower house of parliament, 14 days to announce a date for new elections, which must be held within 60 days of that announcement. No new date has yet been set by the speaker, Elżbieta Witek of the ruling Law and Justice (PiS) party.
Late on Monday, PiS submitted the new legislation that it described as a "compromise", giving voters a choice between voting by post or in person at polling stations. The proposal, however, appears to go against recommendations issued by the government's own health minister, Łukasz Szumowski.
Szumowski has previously stated that in-person voting is not currently safe, and may not be for another two years, before a vaccine is widely administered. Speaking to Radio ZET today, he reiterated that postal voting "is the safest form of voting in an epidemic" and that he will "be taking up a number of points" to make it a "real possibility".
Łukasz Schreiber, a government minister, said that the health minister would play a strengthened role in advising on the conduct of the new election (whose date is still unknown, but likely to be in July or August). If the epidemic worsened before the vote, Szumowski's views would be taken into account, said Schreiber.
Under the new proposal, voters would have to request a mail-in ballot from local authorities – or via their consulate for voters abroad – at the latest 12 days before the vote (or 5 days for people in quarantine and isolation).
Registration can be done in person, by post or via an online form to be set up by the ministry of digital affairs. Postal ballots are to be distributed no later than five days ahead of the vote.
New candidates would be allowed to stand in the new election. However, the proposed legislation allows candidates who collected the necessary 100,000 supporting signatures to stand in May's cancelled vote to participate in the new election without having to go through that process again.
This has raised legal questions over whether this unfairly disadvantages potential new candidates, who will now have to collect signatures in a short space of time amid coronavirus lockdown. Likewise, campaign budgets for new candidates will be capped at 50% of the usual allowance (9 million zloty) whereas returning candidates can overall spend 150% of the usual figure (28 million zloty), reports Gazeta.pl.
Łukasz Schreiber, however, said that the fact that existing candidates had to stand in a new election was "not their fault", which is why they are not expected to have to gather supporting signatures a second time.
Art.127.1 of the Polish Constitution says that the president is elected in "equal" elections. However, according to PiS's new bill, candidates who registered for the election called for the 10th of May will not need to collect signatures to support their candidacy in the new one. pic.twitter.com/yw4TOnRRKh

— Ben Stanley (@BDStanley) May 11, 2020
Rumours have long suggested that the main opposition group, Civic Coalition (KO), may seek to stand a new candidate in place of its current one, Małgorzata Kidawa Błońska. Over the course of her campaign she has dropped in polling from being the main challenger to incumbent Andrzej Duda to now ranking in fourth or fifth place.
The proposed legislation would also restore competences for running the election, including designing ballots, to the PKW, after some were taken away by previous legislation that sought a fully postal vote.
Parliamentary debate on the legislation is scheduled from noon today, with a vote expected in the evening, reports Onet. However, if it passes a vote in the Sejm, then the upper-house senate, which is controlled by the opposition, has the power to stall the bill for up to 30 days, something that it did with the previous postal-voting bill. This could once again delay and jeopardise electoral preparations.
Another concern is that the Constitutional Tribunal has previously ruled that significant changes to the electoral code cannot be made less than six months before an election.
"We hope for quick and constructive work in the Sejm and Senate, and that we will be able to hold elections and then focus with the new president on what is most important: fighting the coronavirus pandemic, protecting the health and life of Poles, and protecting jobs and companies," said Schreiber, quoted by Onet.
Main image credit: Arkadiusz Stankiewicz/Agencja Gazeta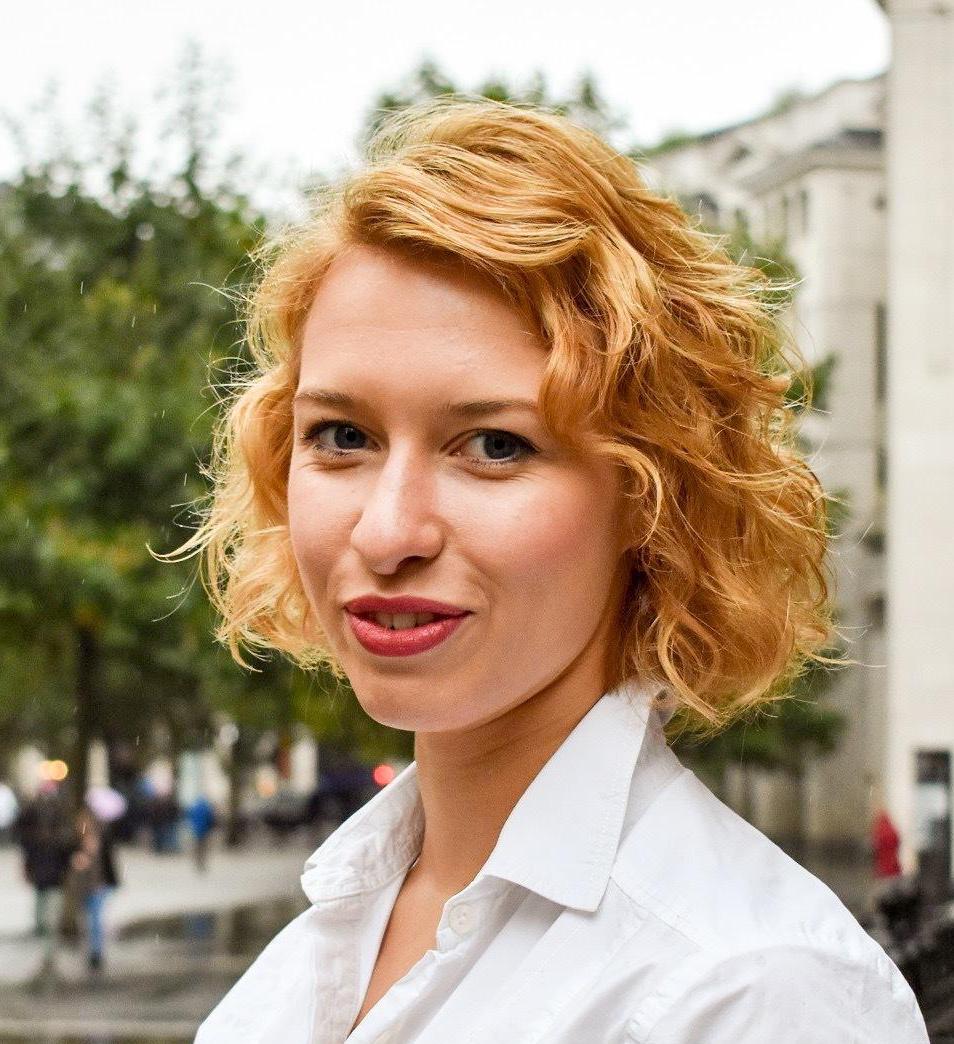 Maria Wilczek is deputy editor of Notes from Poland. She also contributes regularly to The Economist and Al Jazeera, and has also written for The Times, Politico Europe, The Spectator and Gazeta Wyborcza.