A ruling from Poland's Supreme Court has dealt a serious blow to the ruling Law and Justice (PiS) party's controversial judicial reforms. It finds that one new institution should not be recognised as a court, and another is not independent of political influence.
The judgement was issued by the Supreme Court's labour law chamber, which had recently been ordered by the Court of Justice of the European Union (CJEU) to assess the legality of two institutions overhauled or created by PiS: the National Council of the Judiciary (KRS), which is responsible for nominating judges, and the Supreme Court's disciplinary chamber.
The new ruling finds that "the KRS is not an impartial and independent body, while the disciplinary chamber is not a court within the meaning of EU and national law", said judge Piotr Prusinowski, summarising the court's decision and quoted by website Interia.
Prusinowski noted that the recent "CJEU ruling sets out a clear and precise standard for assessing the independence and impartiality of a court", and that "every court in Poland is obliged to examine whether [that] standard is ensured". (For deeper analysis of that CJEU judgement, see our recent insight article.)
The latest ruling find that the reformed KRS is not independent of the legislative and executive branches. "Everything indicates the dependence of this organ on the executive authorities," declared the judges, quoted by Gazeta Wyborcza. The judges also noted that the KRS has selected judges for the disciplinary chamber who "are strongly associated with the legislative or executive".
"This is a huge blow to – if not the end of – the justice reforms implemented by the PiS government," says journalist Tomasz Skory of RMF FM, Poland's biggest radio station. "With one verdict, the Supreme Court has challenged the legality of the appointment of judges by the KRS and invalidated the existence of the newly appointed disciplinary chamber."
The KRS is the constitutional body responsible for nominating judges and protecting the independence of courts. Previously, 15 of its 25 members were elected by other judges, but, as a result of PiS's reforms, they are now chosen by parliament. The remaining members are also largely political appointees, including four MPs, two senators, a representative of the president, and the justice minister.
The disciplinary chamber was also created under the same reforms, and has been filled with judges nominated by the new KRS. Earlier this year, the CJEU's advocate general found that the disciplinary chamber "does not satisfy the requirements of judicial independence established by EU law".
For more background and analysis, see our guide to PiS's judicial reforms.
Main image credit: Daniel Scott/Flickr (under CC BY-NC 2.0)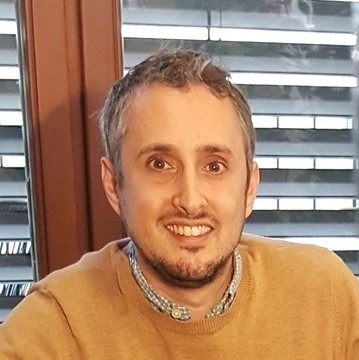 Daniel Tilles is editor-in-chief of Notes from Poland and assistant professor of history at the Pedagogical University of Krakow. He has written on Polish affairs for a wide range of publications, including Foreign Policy, POLITICO Europe, The Independent and Dziennik Gazeta Prawna.