If local governments refuse to organise presidential elections due to the coronavirus epidemic, as some have pledged to do, the national authorities will impose commissioners to replace them, a senior figure from the ruling Law and Justice (PiS) party, Ryszard Terlecki, has warned.
Meanwhile, PiS has this evening submitted legislation to parliament that would allow all citizens the right to vote by post, as part of its efforts to ensure that the elections, the first round of which are due on 10 May, can take place amid the coronavirus epidemic.
All opposition candidates have called for the elections to be postponed, citing concerns for public health as the coronavirus continues to spread in Poland. On Sunday, Małgorzata Kidawa-Błońska – the candidate of Civic Platform (PO), the largest opposition party – called on the public to boycott voting.
The ruling party, however, continues to insist that the elections should go ahead. Its candidate, incumbent president Andrzej Duda, is favourite to win and has seen his polling numbers improve during the crisis, when he has publicly led the response while his rivals are effectively barred from campaigning.
Holding elections would be "immoral and indecent"
While elections fall under the overall authority of the National Electoral Commission (PKW), local governments are tasked with organising voting within their areas. Many of those local authorities, especially in towns and cities, are under the control of the opposition.
Last week, the mayor of Wrocław, Jacek Sutryk of PO, announced that his city, Poland's fourth largest, would not be training members of electoral commissions.
Sutryk declared he was primarily concerned about protecting the health of election staff, but also that Wrocław did not want to take on the costs and obligations of organising an election during the current crisis. Elections would "require funds for masks, disinfectant, and I prefer to spend this money on hospitals," said the mayor in a Facebook video.
"Many local government officials are thinking the same way," said Sutryk. Soon after, the mayor of Warsaw, Rafał Trzaskowski, also from PO, tweeted that "it is not possible to safely hold elections on 10 May" and called for them to be postponed. The mayor of Gdynia, Wojciech Szczurek, issued a similar statement.
Podczas wideokonferencji z Panem Premierem jasno mówiłem, że w ocenie mojej, jak również większości samorządowców, ze względu na bezpieczeństwo obywateli nie da się przeprowadzić wyborów w zakładanym terminie. #koronawirus pic.twitter.com/hN1QEO50fy

— Rafał Trzaskowski (@trzaskowski_) March 30, 2020
On Monday, Piotr Kuczera, the mayor of Rybnik, announced that a regional association of municipal leaders in the Silesia region is preparing a joint appeal for the election to be postponed. The mayors of Sosnowiec and Będzin, two other Silesian cities, have already publicly declared their unwillingness to organise voting.
"The government is forcing me to do something that is immoral and indecent," said Kuczera, reported Polsat News. "Holding elections during an epidemic threatens millions of people."
In Rybnik, a city of 140,000, almost 850 people would be required to oversee the conduct of elections, with their training and other preparations having to begin now, noted Kuczera. "How can we be telling people to stay at home while also asking some to go out and begin organising elections?" he asked.
On the same day, the mayor of Ciechanów, a city of 44,000 just north of Warsaw, informed the National Electoral Commission that he would not carry out elections on 10 May.
"For me, the priority is the health and life of the residents," wrote Krzysztof Kosiński of the agrarian Polish People's Party (PSL) in a Facebook post. "With the number infected with coronavirus increasing by the day, I cannot take the risk of exposing residents to serious danger."
Mayors are being "idiotic and anti-democratic"
Responding to the various comments by local officials, Ryszard Terlecki – head of PiS's parliamentary caucus and deputy speaker of parliament – described them as "idiotic and anti-democratic", reported Polsat.
He suggested that the calls for an election boycott are motivated purely by politics. PO had realised that Kidawa-Błońska is "a hopelessly weak candidate", he said, and therefore wanted an opportunity for new elections with a different candidate.
"Local governments are part of the state authorities and cannot act outside the law," said Terlecki. If they do, "there are provisions allowing [us] to deal with such people" by "appointing commissioners" to replace them.
"Local officials who are announcing that they will break the law and prevent elections [should] take into account that they will lose their positions," warned Terlicki.
Jarosław Kaczyński, the PiS chairman and Poland's de facto leader, has remained insistent that elections will go ahead, a view echoed by the prime minister. President Duda himself has said that he also wants voting to go ahead, but admits that if the epidemic continues, a delay may be necessary.
One member of the government has, however, more explicitly broken ranks. Wojciech Maksymowicz – currently deputy minister of higher education and previously health minister – says he has "no doubt the elections will not take place" in May. The best option would be to delay them for a year, he added.
Postal voting for all
All signs indicate, however, that PiS is still hoping to stick with the 10 May date. Over the weekend, the party controversially sought to change the electoral code to allow certain categories of people to vote by post. That amendment was rejected by the opposition-controlled Senate last night, but the more powerful PiS-dominated Sejm then overturned that decision today.
Subsequently, PiS submitted legislation that would allow all citizens the right to a postal vote, reported Rzeczposolita. Today, both news website Onet and the Gazeta Wyborcza daily separately reported, based on inside sources, that PiS still wants to go ahead with the current election date.
However, Onet indicates that there is still a "Plan B" to call the state of emergency that would be required to delay elections until later this year. Gazeta Wyborcza, meanwhile, says that the issue has divided the ruling coalition. One of its member parties – Agreement (Porozumienie), led by higher education minister Jarosław Gowin – favours delaying the vote for a year.
Both media outlets indicate that much will depend on the development of the coronavirus pandemic in Poland. If the rate of infections continues to accelerate, a delayed election is much more likely. The health minister himself has indicated that Poland is "only at the start of the epidemic", and should expect a rapid rise in confirmed cases over coming days and weeks.
Poland has passed 2000 coronavirus cases, and recorded its largest daily number of deaths (9, bringing the total to 31)

The health minister says there will be several thousand cases by the end of the week and this is still "only the start of the epidemic" https://t.co/6cjhYB2LC1

— Notes from Poland ?? (@notesfrompoland) March 30, 2020
For all of our coverage of the coronavirus epidemic in Poland, see our constantly updated archive of stories here.
Main image credit: Adam Guz/KPRM/Flickr (under public domain)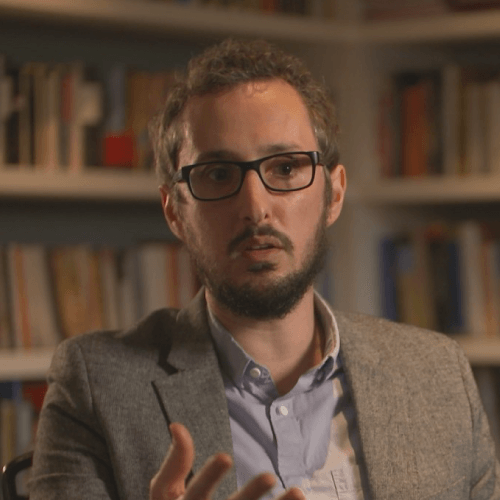 Daniel Tilles is editor-in-chief of Notes from Poland and assistant professor of history at the Pedagogical University of Krakow. He has written on Polish affairs for a wide range of publications, including Foreign Policy, POLITICO Europe, The Independent and Dziennik Gazeta Prawna.