Polish bank shares have been tumbling over worries about how the economic fallout caused by the coronavirus crisis
Lenders could face more loan defaults, and further complications associated with the country's high numbers of Swiss franc mortgage owners
Banks have responded with "loan holiday" grace periods for debtors, which the government may yet codify
Poles may also deposit less money, leading to potential liquidity problems for banks
Parliament will this week debate the final shape of the government's multi-billion economic support package, which includes assurances for financial institutions
Poland's central bank had cut its base interest rate to the lowest level in history, and the finance ministry has lifted the capital requirements for banks, freeing up 30 billion zloty
Despite government and central bank assurances, the Polish banking sector has slumped amid fears of Poles suspending loan repayments and an increased rate of credit defaults caused by the coronavirus crisis.
The WIG-BANKI index fell by 5.3% since the exchange opened on Monday. The largest drop in the WIG20, an index of 20 largest companies on the Warsaw Stock Exchange, came from Santander Bank Polska (6%) in the first hour.
With business grinding to a halt, banks worry about rising default rates. "It's too early to say how many Poles will default on loans," Bartosz Turek, head analyst at HRE Investments, told Notes from Poland. However, "there will certainly be some groups who will run into trouble with repayments".
For now analysts point to a number of buffers. "In terms of consumer loans [in Polish zloty], Poles are relatively safe," added Turek, citing 1.5 to 2 billion zloty savings on mortgage repayments thanks to the central bank's recent rate cut. Others debtors may be helped by "loan holidays" or the Borrower Support Fund (FWK), introduced in 2015 to help mortgage holders facing financial hardships.
Foreign currency loan holders may feel a tighter squeeze. Amid global market fears, the Polish zloty has already sunk to its lowest level since 2016, making FX loan repayments dearer. The most common examples of such loans is the notorious Swiss franc mortgage, of which around 450,000 are currently being paid off, according to Bureau of Credit Information (BIK).
After Poland joined the EU, half a million Poles took out such mortgages. Swiss franc loans made for cheap borrowing in Poland. As the financial crisis struck, investors flocked to the certainty of the Swiss franc, thus propping up its value. In 2015, the Swiss National Bank scrapped its currency peg to the euro. The franc shot up, more than doubling its value.
Since then, thousands of Poles (referred to as "frankowicze" in Polish) unable to repay their ballooning debt contested their Swiss franc mortgages in courts, arguing that the bank contracts were faulty.
In one high-profile case between the Dziubak family and Raiffeisen bank, rulings by Polish courts and the European Court of Justice resulted in their Swiss franc mortgage being annulled – a worrisome precedent for banks who fear that more cases could be brought forward.
In the current crisis, much of the same mechanisms are at play: the Swiss franc is now worth 4.35 zloty, relative to 3.9 zloty at the beginning of the year (and below 2 zloty in 2008). As more debtors feel the squeeze, it is yet unclear how many of them may be persuaded to take to court.
To avoid defaults, banks have responded with "loan holidays" – grace periods for the repayment of the principal of the loan to be offered to customers for as long as 3-6 months. The proposal is meant to dissuade debtors from taking out short-term loans to keep up with their mortgage repayments.
Krzysztof Pietraszkiewicz, head of the bank lobby, said that of the 60,000 applications received in the first few days, 94% were accepted, as reported by Business Insider.
The government has pushed for such grace periods, but is yet to codify the practice. "We need to protect people so that they do not fall into a debt spiral," said the entrepreneurship minister, Jadwiga Emilewicz, quoted by Business Insider.
The Office of Competition and Consumer Protection (UOKiK) has proposed that banks allow 12-month extensions, during which time the accumulation of interest and fees would also be stopped. This is, however, unlikely to be included in the currently proposed legislative measures, with Emilewicz telling Dziennik Gazeta Prawna that "the proposal is not in [part of] of the special act".
Echoing the worries of banks, the head of the Financial Supervision Authority (KNF), Jacek Jastrzębski, wrote on Twitter that analysis is ongoing "from the perspective of responsibly balancing the interest of borrowers (…) as well as maintaining the ability of the banking sector to finance the economy".
Yet banks still fear for their bottom line. According to Business Insider's calculations, households make up 52% of bank loans portfolios. If just half of them decided to postpone their loans repayment by a year, banks would forgo 17 billion zloty in revenue in 2020. Given that the banking sector's profit last year came to 15 billion zloty, this would suffice to push the sector into the red.
Banks are also concerned about liquidity. Despite government assurances, financial institutions fear that the economic fallout and a lower base rate could put Poles off depositing money in banks.
"My prediction is that the interest on deposits will soon fall to 0.5%. That is below the psychological barrier of 1%, meaning that Poles will no longer want to set aside bank deposits," Turek told Notes from Poland. Instead, "Poles are buying gold, silver and real estate."
After an increase in public withdrawals, on Monday Polish banks temporarily limited foreign currency withdrawals for customers to handle the cash shortage. However, there that "initial reaction is fading" and there are "not any signals that the problems persist", Pietraszkiewicz told Reuters.
Last week the Polish government announced a multi-billion economic support package to ease the burden of the economic fallout caused by the epidemic and the subsequent government-led lockdown, which was again tightened yesterday.
One of the five pillars of the package, which is due to be passed as a special act in parliament later this week, will include a number of assurances to bolster financial institutions. Experts assess that of the pledged 212 billion zloty, 70 billion zloty (€15 billion) will constitute financial instruments to ensure liquidity for commercial banks.
To boost the government's fiscal efforts, Poland's central bank (NBP) has passed a number of monetary measures, including cutting its base interest rate to 1%, the lowest level in history, making repaying interest on loans cheaper.
In addition, last week the finance ministry lifted the systemic buffer requirements for banks, freeing up 30 billion zloty of fresh capital that may be spent on financing businesses, reported Reuters.
For all of our coverage of the coronavirus epidemic in Poland, see our constantly updated archive of stories here.
Main image credit: Karl Sollmann/Flickr (under CC BY 2.0).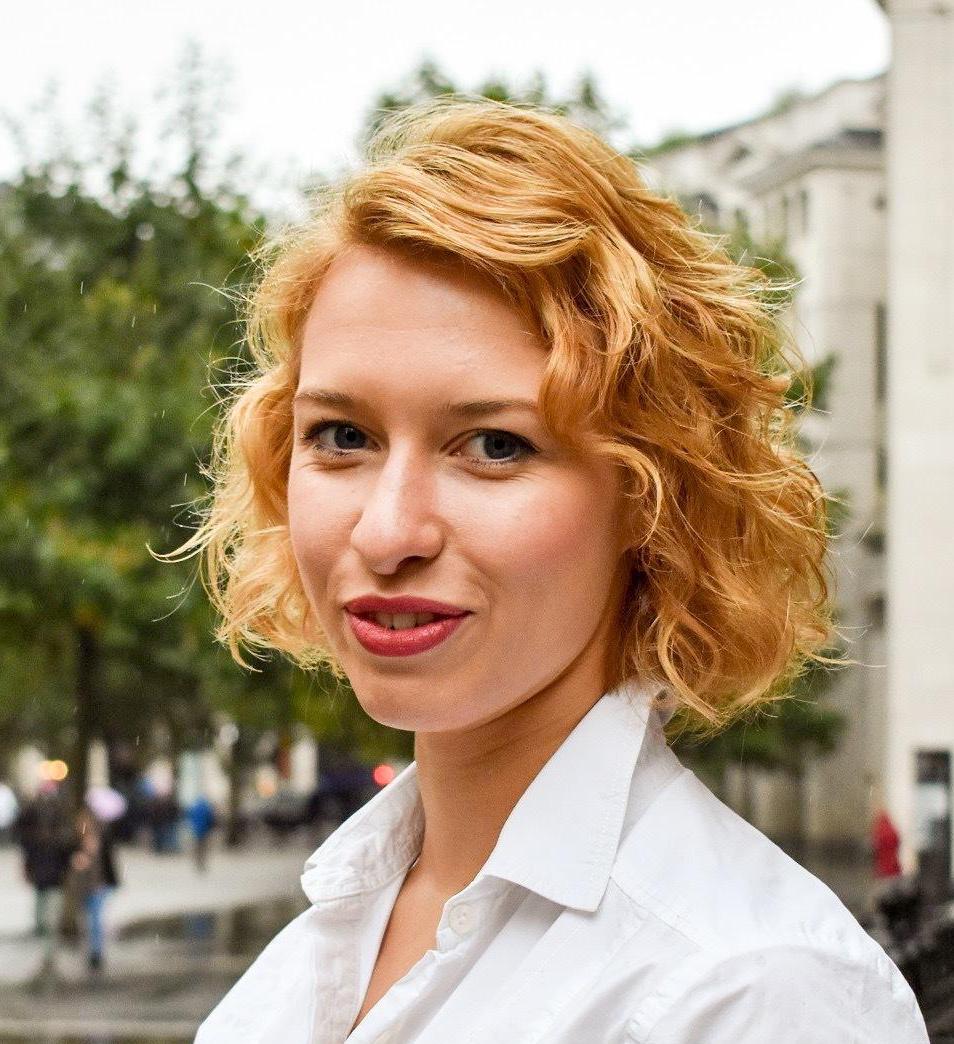 Maria Wilczek is deputy editor of Notes from Poland. She is a regular writer for The Times, The Economist and Al Jazeera English, and has also featured in Foreign Policy, Politico Europe, The Spectator and Gazeta Wyborcza.