A priest was this week sentenced to 12 years in prison for twice raping a 17-year-old girl. As well as the crimes themselves, the church's response has attracted attention after it emerged that the accused priest was moved from parish to parish by the Archbishop of Gdańsk without explanation.
The priest, Michał L. (whose surname is concealed for legal reasons pending a possible appeal) befriended the victim, identified only as Agnieszka, and won the trust of her family. He then lured her to a church presbytery, where he raped her for the first time.
After the parents learned of the assault – following attempts by their daughter to take her own life – they informed another priest, reported OKO.press, an investigative news website. However, the only consequence was that Michał L. contacted Agnieszka to apologise.
The priest then raped Agnieszka a second time, after taking her to a hotel. This time, her mother informed Gdańsk curia about the incident and threatened to take the story to the media. A few days later, Michał L. was transferred to another parish but no other action was taken against him, according to Agnieszka's lawyer.
OKO.press also reports that Michał L. was banned by the church from working with young people, but was later seen accompanying a group of youngsters on a pilgrimage to Jasna Góra, Poland's holiest Catholic shrine.
Finally, in 2018, Agnieszka, who remained a deeply devoted Catholic, told a prayer meeting what had happened to her seven years earlier. The priest leading the meeting informed her that he was legally obliged to report the matter to both the curia and police. As a result, prosecutors opened an investigation and Michał L. was charged.
In court, the judge rejected the priest's denial of the rapes while finding Agnieszka's account to be "coherent" and "truthful". She ruled that Michał L. had acted with deliberation to "exploit the trust, youth and emotional inexperience" of Agnieszka before luring her to the locations where he raped her.
As well as receiving a 12-year prison term, Michał L. must pay Agnieszka 100,000 złoty compensation. He is still considering whether to appeal the judgement.
Outside the court room, questions have been raised about the response of the church to the case. At the end of 2011, the Archbishop of Gdańsk, Sławoj Leszek Głódź, transferred Michał L. away from the parish where he had been accused of rape to another nearby. Głódź subsequently moved him four more times to various parishes in the area, reported Gazeta Wyborzca.
OKO.press has found that in none of the cases were the new parishes informed of the reason behind the transfer. But, having spoken to priests in the parishes, the website finds that Michał L. may have committed other sexual offences in his new postings.
It has also determined that Archbishop Głódź was shown testimony from Agnieszka about her alleged rape. But there is no indication that he informed prosecutors or the Vatican, as he would have been obliged to do under rules issued in 2001 by Pope John Paul II. More recently, Pope Francis has introduced provisions to facilitate the removal of bishops who do not notify the authorities of reported sexual offences.
Głódź, as well as another bishop from Gdańsk, Ryszard Kasyna, did testify as witnesses during Michał L's trial. But what they said is unknown, as proceedings took place behind closed doors. Gdańsk curia is also paying the costs of Agnieszka's psychiatric treatment, reported Gazeta Wyborcza.
These are not the first accusations against Głódź, one of the most senior figures in Poland's Catholic hierarchy. Last month, news weekly Wprost claimed that the Vatican had ordered an investigation into the archbishop.
According to Wprost, the decision resulted from a campaign by local Catholic activists in Gdańsk, who accused Głódź of "covering up paedophilia, blaming victims, standing on the side of perpetrators". Last year, a groundbreaking documentary film on paedophilia in Poland's Catholic church, "Tell No One", also claimed that Głódź of failing to respond to reports of clerical child sex abuse in his archdiocese.
In one case, reported by Gazeta Wyborcza, Głódź failed to suspend a priest accused of sexually abusing a 15-year-old girl, and even promoted him while the trial was taking place. After the priest was convicted, Głódź allowed him to live at the premises of a children's camp. The archbishop also reportedly failed to initiate canonical proceedings against the priest and to inform the Vatican of the case, as church regulations obliged him to do.
Głódź has also faced accusations of bullying subordinates and offering church positions in return for financial benefits. The claims were submitted to the papal nuncio in Poland in a letter signed by 16 priests and were also uncovered in an investigation by broadcaster TVN24.
Głódź has denied the claims against him. Last month, he issued a statement claiming that they are part of a "brutal media attack" designed to "incite public hatred towards me through manipulation". Because the false claims "threaten my life", he promised to take legal action against the media outlets.
The archbishop emphasised that he has "not shown any tardiness on the issue of clergy who have committed a crime" and always acted "in accordance with the procedures set out by the Holy See and Polish Episcopal Conference", reported Wprost.
The church in Poland has faced a number of questions regarding its handling of clerical sexual abuse in recent years. A poll last year found 80% of respondents stating that the church is not doing enough to protect children from abuse. In January this year, a regular survey by IBRiS found that the church had recorded the biggest decline in public trust among any institution in Poland over the last two years.
In response, the church has introduced measures – including a new Child Protection Office – to address past failings. The head of Poland's episcopate, Archbishop Stanisław Gądecki, has "apologised to all those who were harmed". Gądecki himself has faced questions as to why a priest defrocked for child sex abuse was immediately reemployed in the archbishop's diocese.
Main image credit: Sejm RP/Flickr (under CC BY 2.0)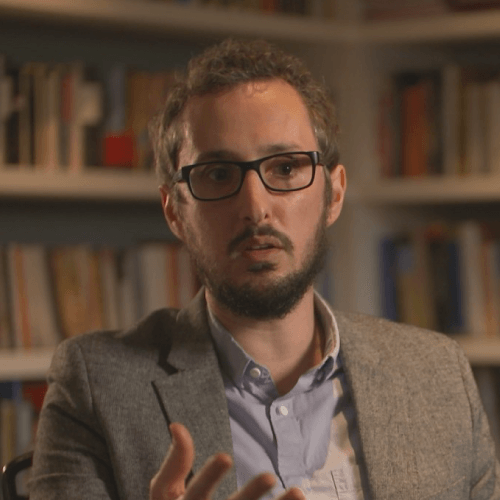 Daniel Tilles is editor-in-chief of Notes from Poland and assistant professor of history at the Pedagogical University of Krakow. He has written on Polish affairs for a wide range of publications, including Foreign Policy, POLITICO Europe, The Independent and Dziennik Gazeta Prawna.