A trial that has been described as the "biggest ever" concerning an alleged paedophile priest in Poland has begun in Nowy Targ, in the south of the country. The defendant, known only as Marian W. for legal reasons, has been accused of sexually abusing 22 boys.
The trial, taking place behind closed doors, concerns allegations of sexual abuse between 2003 and 2012 made by 11 of the minors, seven of whom were under the age of 15 at the time, reports RMF 24. The statute of limitations has passed in the case of the remaining 11 alleged victims.
According to a statement from the Nowy Sącz district prosecutor's office, the accused, who was ordained in the 1970s and served as a priest in various villages in the highlands of the Małopolska province, abused altar boys and lectors in his care. The alleged crimes usually took place on camping trips, where the priest summoned the boys to his hut and committed the abuse, reports Gazeta Wyborcza.
Three of the men allegedly abused by Marian W. as minors have since been diagnosed with post-traumatic stress disorder, according to the prosecutor.
In most cases, Marian W. first earned the trust of the boys' families, according to a reportage on the case by Onet. One victim told the website: "Unfortunately, in the mountains it was instilled into kids that the priest is an authority, a person one must not say anything bad about. It's possible that this conviction still exists, which in my case made me ambivalent in my feelings and for a long time certain that no one would believe me."
The matter came to light in 2018 when a man informed Tarnów diocese that he had been abused by Marian W. The diocese had been informed of similar accusations five years previously, but the alleged victim did not want to go to the police, reports TVN24.
Marian W. was removed from pastoral work and faced a trial in the church's ecclesiastical court. He was found guilty, and as a result deprived of his office, banned from working with children, placed under supervision and sent for treatment, said a spokesman for the Bishop of Tarnów. Steps were not taken, however, to remove him from the priesthood.
The lawyer for some of the alleged victims, Artur Nowak, said that in addition to the 11 victims considered in the trial and the same number discounted due to the statute of limitations, "we have no doubt that there are more, except that there is no civic culture of speaking about it here".
Nowak added that it was difficult for victims to come forward, or even to understand what had happened to them. "A priest builds a certain relationship. It is all sacralised with recollections, altar service, and other forms of spiritual leadership. In this region…the priest is an authority…and it does not occur to anyone to tell their parents," he told RMF 24.
"The priest was moved from parish to parish and went unpunished. A beast left to feed," Nowak added. "In my view this is the biggest paedophile trial concerning a priest. Perhaps more victims will come forward, because sometimes when a case goes public…a victim realises that he is not at fault, is not alone, and has nothing to be ashamed of."
The Polish Catholic church has recently come under fire for its alleged failures in dealing with paedophiles in its ranks. It has responded by introducing measures including a new Child Protection Office to address past failings.
Last week, the Primate of Poland, Wojciech Polak, admitted the church "has made mistakes in the matter of paedophilia" and that clergy were now being trained to "change how they think and act" on this issue.
"W centrum troski Kościoła powinna być osoba pokrzywdzona, a nie ksiądz, który dopuścił się przestępstwa. Aby wyjść z kryzysu, musimy pamiętać, że wiara to nie ideologia i polityka. Kto te rzeczy miesza, kpi z chrześcijaństwa" – mówi mi prymas Polak. https://t.co/V6NhhXCFFD

— Marcin Makowski (@makowski_m) February 15, 2020
Nowak said he welcomed moves by the church to deal with cases of paedophilia, but noted that the victims had not received an apology. "On the one hand we hear lots of platitudes saying that the church is concerned, but…these people are not cared for at all. Nobody helps them or contacts them."
The documentary Tylko nie mów nikomu [Tell No One], which has been watched more than 23 million times on YouTube since its premiere in May 2019, outlined a number of cases of alleged child sexual abuse by priests and the church's attempts to cover them up.
The makers of the film, Tomasz and Marek Sekielski, are due to release a second documentary about paedophilia in the Catholic church late this month entitled Zabawa w chowanego (Hide and Seek). And they are already raising funds for a third, reports Press magazine.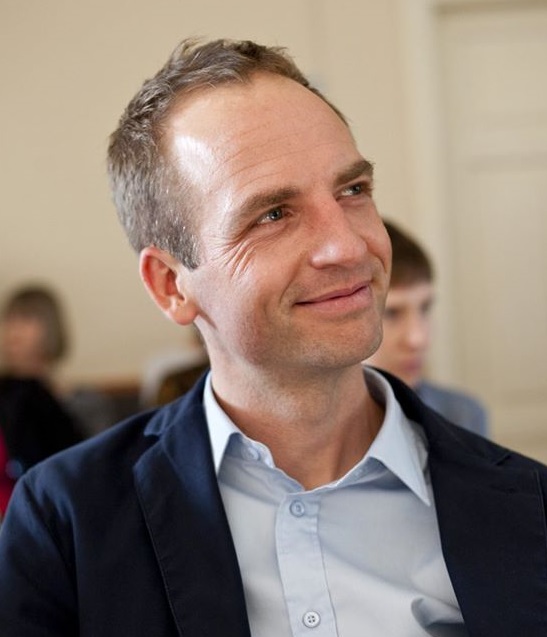 Ben Koschalka is a translator and the assistant editor at Notes from Poland. Originally from Britain, he has lived in Kraków since 2005.