Sixteen priests have confirmed recent allegations of bullying and inappropriate behaviour by Archbishop of Gdańsk Sławoj Leszek Głódź in a signed declaration sent to the Polish Press Agency and the papal nuncio to Poland, reports Gazeta Wyborcza.
The declaration confirms "the truth of the information" revealed in an investigative report broadcast on TVN24 last week. The report presented anonymous claims from over a dozen priests that the archbishop has regularly bullied subordinates and offered church positions in exchange for financial benefits, which he has used to fund a "lavish lifestyle". The priests described public humiliations, use of vulgar and abusive language, and a culture of fear.
According to one informant, the archbishop bullied him over his weight, telling him: "If you put on another kilogram, I'll f…ing get rid of you in a year".
"Jak przytyjesz kilogram, wypier…lę Cię po roku!" – to fragment jednego z listów księży do watykańskiego nuncjusza w Polsce. Duchowny opisywał w ten sposób zachowanie jakiego doświadczył ze strony arcybiskupa Głodzia. Szczegóły w dzisiejszym Czarno na Białym o 20.30! pic.twitter.com/q7oglw3NsV

— Czarno na białym TVN24 (@tvn24CnB) October 24, 2019
In a statement in response to the TVN24 report, the Archdiocese of Gdańsk has denied the claims, describing them as a "systematic attack on the clergy and the faithful". The Polish Episcopate has not commented. The TVN24 report alleges that the last two papal nuncios to Poland have been aware of the accusations, but have not taken action.
Prominent Catholic journalist and commentator Tomasz Terlikowski yesterday called for Archbishop Głódź's dismissal in an interview on TVN24. He explained that the archbishop may be forced to step down within the next few months, as he is approaching retirement age.
Main image credit: Silar/Wikimedia Commons (under CC BY-SA 4.0)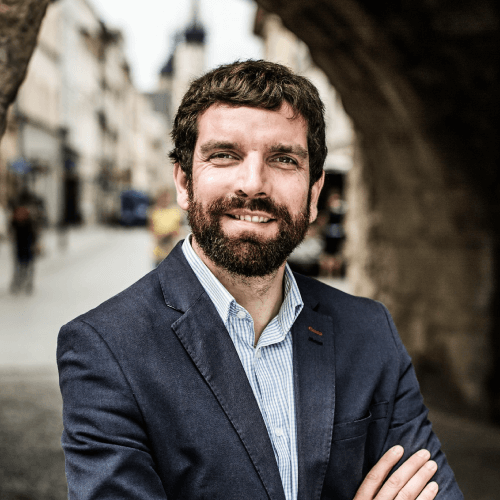 Stanley Bill is the founder and editor-at-large of Notes from Poland. He is also Senior Lecturer in Polish Studies and Director of the Polish Studies Programme at the University of Cambridge. He has spent more than ten years living in Poland, mostly based in Kraków and Bielsko-Biała.
He is the Chair of the Board of the Notes from Poland Foundation.