Large grocery stores in Poland must now donate unsold food to charitable organisations, after the Act on Counteracting Food Waste came into force at the start of this month, reports Business Insider Polska. Smaller shops will from next year be obliged to follow suit.
The measures, which were first proposed in 2016 and signed into law by the president in August last year, have been introduced to limit the scale and impact of food waste. Data from the Federation of Polish Food Banks shows that between 30% and 50% of food is wasted. That amounts to 9 million tons a year, the fifth highest amount in the European Union, according to Deloitte. 
The law will initially apply to outlets larger than 400 square metres in size, which must now donate products that are still suitable for consumption but which have damaged packaging or imminent expiration dates. Alcoholic products with an alcohol content above 1.2% are exempted.
If grocery stores do not donate their produce, they will have to pay 10 groszy for every kilo of wasted food. They can also be fined 5,000 zloty if they fail to establish an agreement with an NGO allowing for free food deliveries. The funds raised through the fines will be used to support NGOs in distribution of food to those in need.
According to Radio ZET, the act was initially met with criticism from the Polish Chamber of Commerce, which argued that smaller stores in particular would suffer from the extra costs. Despite these concerns, the law will eventually roll out to include stores of between 250 and 400 square metres from September 2021.
Speaking with Business Insider, Marek Borowski, the president of the Federation of Polish Food Banks, said retail chains had been cooperating with food banks for many years, and offering growing numbers of donations, with around 13,000 tons of groceries collected from 1,300 stores last year.
"We expect that these increases will now be even more dynamic – of course, as long as the stores comply with the obligations of the new law," he added. "On the whole, however, we are observing a significant increase in awareness among consumers as well as among businesses in the field of food waste."
Some of the largest supermarkets in Poland have already been donating unsold food to charities, including the French chain Carrefour, which told Business Insider that they donate food approaching its expiration date to food banks and NGOs.
Discount store Biedronka has also been donating food since 2016, and reported that last year they cooperated with 83 public benefit organisations, providing food from over half of their stores. Earlier this year, Biedronka also introduced special discount shelves in its stores for food nearing its expiry date.
Last year, the Danish application "Too Good To Go" was also launched in Poland and is continuing to expand. The app advertises food which would otherwise be wasted but can be bought at discount prices. It has already saved 65,000 meals from the rubbish tip in Poland, reported Dziennik Bałtyki.
Other measures have also been rolled out in recent months to tackle plastic waste. In January, Carrefour and Auchan, another French supermarket chain, announced they were introducing reusable cotton bags for weighing fruit and vegetables in their Polish stores. Carrefour is also aiming for all own-brand packaging to be compostable or recyclable by 2025.
Main image credit: Masahiro Ihara/Flickr (under CC BY 2.0)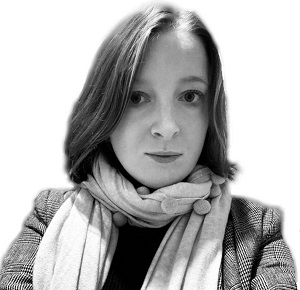 Juliette Bretan is a freelance journalist covering Polish and Eastern European current affairs and culture. Her work has featured on the BBC World Service, and in CityMetric, The Independent, Ozy, New Eastern Europe and Culture.pl.