Asked to respond to claims that the head of Poland's Supreme Audit Office, Marian Banaś, had an unexplained 200,000 złoty (€46,500) in cash at home, his lawyer explained that Banaś distrusts banks and likes to have money on hand.
Banaś is being investigated by the Central Anti-corruption Bureau (CBA) over irregularities in his financial declarations. His lawyer, speaking to broadcaster TVN24, admitted that, because Banaś was often "in a hurry", there may have been some "inaccuracies" in his asset reports.
"Marian Banaś is a highlander [góral], a person who…survived [communist] martial law, and was imprisoned," said his lawyer, Marek Małecki. "Sometimes you have limited confidence in the bank, you want to have money on hand…He is used to having cash at his disposal."
"[My client] was focused on patching up giant holes in VAT [collection], he recovered 100 billion zloty for our country," continued Małecki. "This is a person who was extremely busy and in some property declarations there may indeed have been irregularities, inaccuracies."
The revelations are the latest in a growing number of controversies surrounding Banaś, who soon after being appointed to lead NIK in August last year was alleged in an investigation by TVN24 to have links to a criminal group. The broadcaster also claimed that a building Banaś owned in Kraków was used for prostitution.
The head of the Supreme Audit Office has requested unpaid leave until an investigation is completed into claims that his property was used by an escort agency. He admits there was a hotel that rented rooms by the hour but says it is a legitimate business https://t.co/skXBjdS5xn

— Notes from Poland 🇵🇱 (@notesfrompoland) September 23, 2019
The investigation into Banaś's asset declarations had begun even earlier, in April, around the time he began serving as finance minister, the position he held before being appointed to NIK.
Rzeczpospolita, a leading daily, also reported that a close associate of Banaś at the finance ministry is suspected of running an organised criminal group specialising in VAT fraud while working in a department fighting corruption and official misconduct.
The accusations against Banaś led the government to unsuccessfully try to oust him from his position at NIK in November. Banaś, who denies the claims against him, has resisted all efforts to force him out, leading to an uneasy standoff.
In December, Dziennik Gazeta Prawna reported that Banaś has been "unable to convincingly explain" why he had 200,000 zloty in cash at home. The newspaper also quoted an alleged CBA report concluding that Banaś submitted "false property declarations and had undocumented sources of income".
Earlier this month, CBA officers carried out searches at two of Banaś's properties. Last week, it was reported that the properties of his son and daughter had also been searched.
Main image credit: Slawomir Kaminski/Agencja Gazeta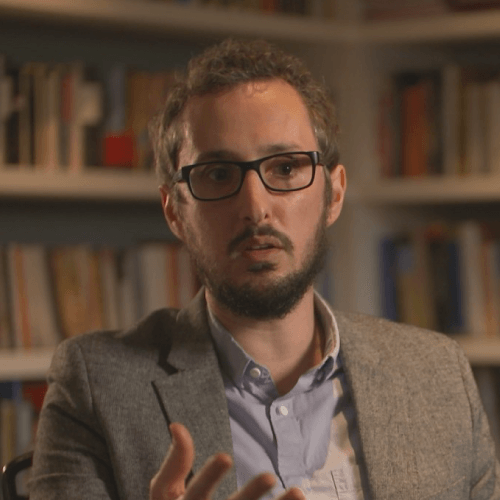 Daniel Tilles is editor-in-chief of Notes from Poland and assistant professor of history at the Pedagogical University of Krakow. He has written on Polish affairs for a wide range of publications, including Foreign Policy, POLITICO Europe, The Independent and Dziennik Gazeta Prawna.