Marian Banaś, the under-fire head of the Supreme Audit Office (NIK), will not hand in his resignation on Friday despite repeated calls for him to do so from senior figures, including the prime minister, according to a statement from NIK.
Banaś, a former finance minister in the ruling Law and Justice (PiS) party's government, has been under growing pressure following a string of allegations against him – including of links to a criminal group – which began soon after his appointment by parliament in August to head NIK, a public body responsible for maintaining the highest standards in public service.
Banaś has been under investigation by the Central Anti-Corruption Bureau (CBA) regarding his statement of means. Earlier today, Prime Minister Mateusz Morawiecki, after familiarising himself with the CBA's report, called on Banaś to resign.
This followed a meeting yesterday evening between Banaś and leading PiS figures, during which party chairman (and Poland's de facto leader) Jarosław Kaczyński also asked Banaś to resign. It marks a significant turnaround for the ruling party, which initially conemned the accusations against Banaś as "fake news" being promoted by the government's opponents.
⚠️⚠️⚠️❗️❗️❗️
✅ zasłużony w walce z mafią paliwową
✅ zasłużony w walce z mafią VAT-owską
✅ był w Solidarności
✅ skazany na więzienie za walkę z komuną

Teraz w obliczu walki z fejk newsami potrzebuje Waszej pomocy. #MuremzaMarianem

RT ? pic.twitter.com/v0sQ2X7Ja4

— KujawskoPomorskie (@KujawskoPom) September 23, 2019
On Friday, Gazeta Wyborcza reported unofficially that Banaś was preparing to resign around noon. However, the most recent statement from NIK contradicts those revelations, saying that "the concrete thing here is that such a decision was not made. At the same time we assure that NIK is working in line with its obligations set out by the law".
Morawiecki told journalists that if Banaś does not resign, the government has "a plan B". Although he did not specify what he meant, Dziennik Gazeta Prawna reports that the government is planning to try to change the constitution to make it possible to remove Banaś from office with a qualified majority in parliament.
In order to change the constitution, PiS would need the votes of opposition MPs. Dziennik Gazeta Prawna quotes an anonymous PiS senators saying that it is "a possibility, [but] we would need to reach an agreement".
However, in response to the reports, Grzegorz Schetyna, leader of the largest opposition party, Civic Platform (PO), tweeted: "There will be no change to the constitution. Marian Banaś is a symbol of PiS's integrity."
Banaś has been a central figure in major scandals in the last few months. In September, TVN, a private broadcaster, revealed that Banaś owned a building in Kraków that has been used as a hotel for prostitutes, run by men known for their connections with criminal circles in the city. Following the scandal, Banaś took unpaid leave and announced that he would be suing TVN and its journalists for defamation.
In October, two ex-finance ministry employees and close associates of Banaś were investigated for running an organised criminal group specialising in VAT fraud while working in a department fighting corruption and official misconduct, according to the Rzeczpospolita daily. Today, the newspaper reported that the pair have been indicted.
Main image credit: Sławomir Kamiński/Agencja Gazeta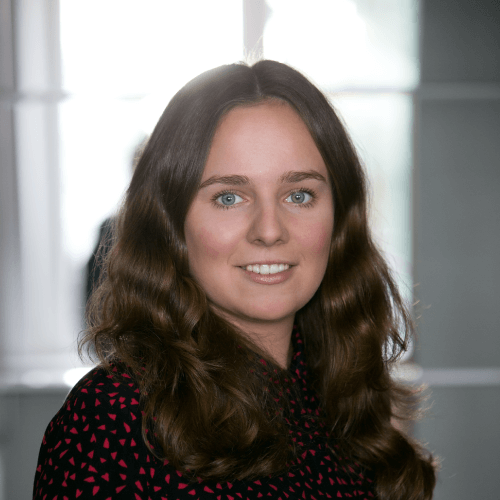 Monika Prończuk is the deputy editor of Notes from Poland. She was previously the Nico Colchester fellow at the Financial Times, acting FT Poland correspondent, and journalist at OKO.press, an independent fact-checking media outlet. Her articles have appeared in Quartz, Financial Times, Politico, Gazeta Wyborcza and Tygodnik Powszechny.