By Nicholas Hodge
An impostor who dupes a parish into believing that he is a priest sounds like a fantastic premise for a movie, but a rather unlikely story for 21st century Europe. Yet Corpus Christi – Poland's contender for Best International Feature Film at this Sunday's Oscars – was inspired by research on over a dozen real-life Polish precedents.
"It's a very weird social phenomenon," says Mateusz Pacewicz, the film's 27-year-old screenwriter. Before penning the script, Pacewicz wrote a book exploring the stories of clerical impostors.
The phenomenon turned out to be more prevalent than even the film-makers themselves expected. Most of Corpus Christi was shot in a remote village in the Carpathian foothills, where the crew soon began to feel that locals were a little cagey when the film's topic was broached. It was only when the shoot was over that they discovered that the village had its very own history of a bogus priest. The impersonator had gotten away with it for two years before being rumbled.
"They thought we were just pretending to be making a fictional film, and that we were actually making a film about them," recalls Pacewicz, "which wasn't the case at all."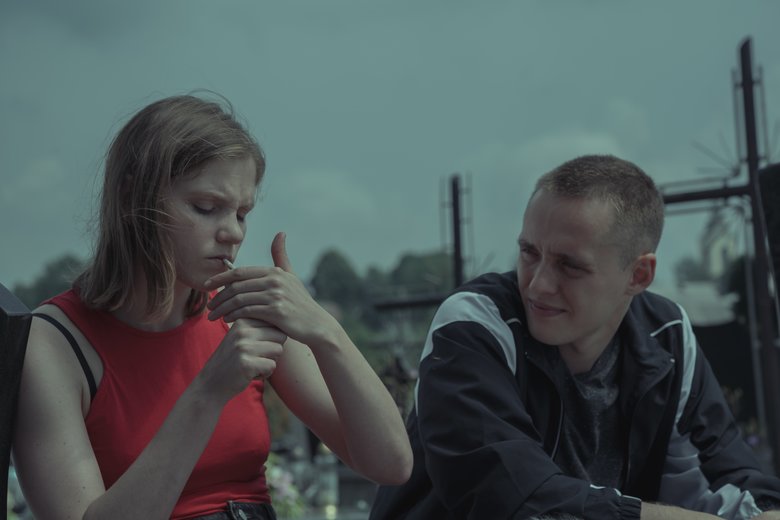 Corpus Christi follows Daniel – magnificently played by Bartosz Bielenia – who is offered a new start in life after being released from a youth detention centre. A job has been fixed up for him at a lumber mill in the countryside, but a chance encounter lets him skip his unappealing blue-collar job, and slip into rural Poland's most prestigious white-collar occupation.
Daniel bluffs his way into the graces of the sickly village priest and takes over the parson's duties for a few days. Yet what is supposed to be a brief fill-in becomes a deeper commitment. While many locals grow fond of the charismatic newcomer and his unorthodox ways, his past seems poised to catch up with him.
"What always fascinated me in the real-life cases was that they had this ambiguity of heresy," says Pacewicz. "There's a guy who is an impostor, a bit like Prometheus, who commits blasphemy, and does what he feels is right and doesn't care about the institution, which is a scandal for the Church."
"And at the same time, in a sense, religion in general – and especially Catholicism – has this love-hate relationship with heresy," muses Pacewicz. "One could argue that heresy is like an engine for religion in general. This is how religion adapts to the changing world."
The film holds up a mirror to Polish society. "The two subjects that were central for me when writing the script were social roles, and all the questions connected with our social roles in the theatre of everyday life," says the screenwriter.
"The other subject was trauma: how our traumas shape who we are, and how they enslave us, both as individuals and social groups," adds Pacewicz. The film's fictional parish is overshadowed by a black cloud, and this traumatic legacy provides Corpus Christi's unlikely hero with his toughest challenge.
When director Jan Komasa – then in his mid-thirties – first read the script, he thought he was dealing with a seasoned writer, not some decade-younger whippersnapper who had never written a screenplay in his life.
This caused some amusement at first, with the director sending a polite email to Pacewicz, reflecting on some home truths about today's youth, and how they might be amplified in the script. But the collaboration turned out to be one of mutual respect. So much so, they were soon working on a second project.
"Poland doesn't have a good track record when it comes to screenwriters," Pacewicz says. "I've been extremely lucky," he adds reflecting on how he has been treated.
Komasa had already made a name for himself on Poland's film scene before starting work with Pacewicz. But Corpus Christi – his third feature – is a back-to-basics venture for the director, whose first two movies boasted a host of special effects.
His 2011 debut The Suicide Room was a lacerating look at online bullying and a teenager's retreat into a parallel world of video game avatars. It was hailed as one of the best Polish debuts in years, with fans including the late grandee of Polish cinema, Andrzej Wajda, himself an Oscar-winner for lifetime achievement.
This was followed by Warsaw 44 in 2014, which conjured the doomed Warsaw Uprising against the Nazi German occupiers. The film was one of the most expensive in Polish history and a huge hit at the domestic box office. Yet, it left critics divided, with some arguing that it sacrificed depth in its attempt to reach a wider teenage audience.
Corpus Christi is stripped of the dazzling special effects that defined the director's first two movies. It is a much more contemplative venture, a sort of hybrid spiritual thriller.
It is the second Church-themed movie to have made a splash in Poland over the last two years, coming hot on the heels of Wojciech Smarzowski's Clergy (2018), which tackled the explosive issue of paedophilia within the Church. Both films sparked a great deal of discussion in the press. Yet while they share a measure of black humour, they are very different beasts.
Smarzowski's approach, as in his previous films, is forceful and steely-eyed. The director will unapologetically rub visceral details in the faces of viewers, coming in with all guns blazing.
Meanwhile, Komasa's movie is not devoid of violence, but it is also resoundingly spiritual, wrestling with themes such as the nature of forgiveness, hypocrisy and what defines authentic spiritual guidance.
The director has been critical of the Church in recent weeks, arguing in one Polish daily that "priests are now openly using the pulpit to support one political group, letting nationalists gather at [the national shrine of] Jasna Góra, and calling some of its followers [the gay community] 'a rainbow plague'."
But the film itself was generally well-received by conservative publications and clergymen.
"For the Church to see a story that is controversial, but that also treats religion as something important, is already a lot I think," says Pacewicz, who describes himself as "a Catholic atheist".
On the one hand, Poles still rank very high amongst Europe's most frequent church-goers, yet on the other, attendance is falling every year. Unlike European countries where the Church has been reduced to an ornamental role, in Poland new churches spring up faster than old ones are deconsecrated.
But according to Pacewicz, Polish priests are aware of the looming spectre of secularism. "They're panicking," he stresses. "There is this internal conflict in the Church, you know: 'what should we do?"
In that sense, the film is "uplifting", laughs Pacewicz. "But I think it captures this internal conflict over what should be done in the face of a world that is rapidly changing," he adds.
"It's either full-on conservatism, or it's the other option, which is trying to be consistent with the social changes. And I think the latter strategy is the only real strategy for the survival of institutionalised religion."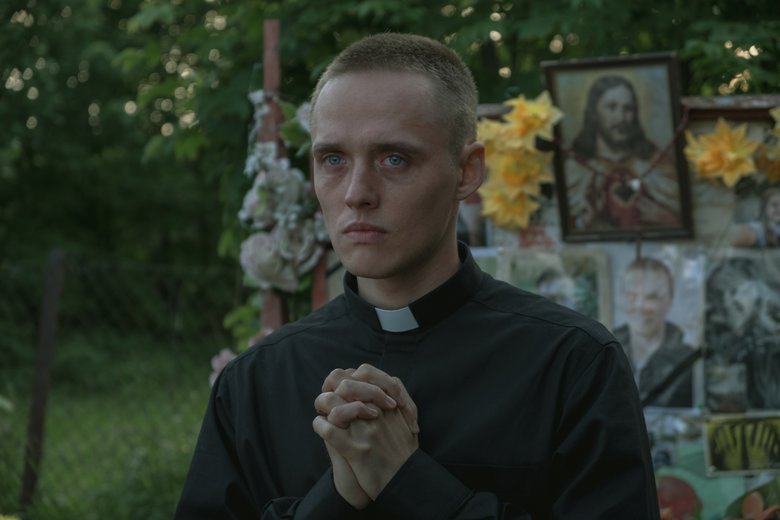 Pacewicz took part in the film's screenings in the US in recent weeks, and he says Americans have tended to find the movie an optimistic work that spans social and political divides. Several major studios have already proposed a spin-off series. Whether this optimism is enough to tip the balance in the film's favour at the Oscars remains to be seen.
Corpus Christi is Poland's thirteenth film to be nominated for an Academy Award in the Best Foreign Feature category. Only one director has struck gold so far: Paweł Pawlikowski in 2014 for his post-Holocaust film, Ida.
Yet regardless of who walks away with the much-coveted award on 9th February, the nomination spotlights some of Poland's rising stars. Viewers in Poland will be lucky to see more of their talent as early as March, when Komasa and Pacewicz release their second joint venture, The Suicide Room: Hater, a sequel to the director's hard-hitting debut.
Image credits: courtesy of Kino Świat