Kraków has become the first city in Poland to test an autonomous tram, with the driverless vehicle safely negotiating its 4km route on Monday night.
The first journey by the Nevelo tram, produced by Newag, a firm based in the Polish city of Nowy Sącz, was for invited guests only. But a second one the following evening was open to all interested residents.
The trials are part of a research-and-development project involving Kraków's University of Technology, its public transport company MPK, and three private firms, reports RMF 24
Engineers have designed an autonomous control system for the tram, which usually – with a driver – navigates line number 18 in the city. The system ensures precise control of the vehicle's speed, doors, bell, and emergency brakes.
It uses satellite navigation and measurement of the route to automatically stop and start the tram at tram stops, and also reacts to speed limits and neutral section insulators, according to the city's website Kraków.pl.
However, those behind the project assure tram drivers that their jobs are not at risk. If and when the system is introduced on a wider scale, it is intended to help assist drivers – rather than replace them – by monitoring speed and adjusting it when necessary for safety or comfort, detecting obstacles and checking whether there is enough space and time to pass them, and potentially communicating with traffic lights.
The final stage of the project is to be "implementation of complete autonomisation of tram travel in urban traffic", according to Kraków.pl. But this ultimate goal could be a long way off, and if it does happen soon, it will only be on short sections in tunnels.
One significant hurdle will be the legal details. Marek Gancarczyk, a spokesman for MPK, admits that currently "there is no law to regulate and permit travel by such a tram in regular traffic", reports RMF 24.
Kraków's mayor Jacek Majchrowski was one of the passengers on the first test ride. He said that the trial was part of the city's wider policies encouraging innovation:
Kraków is a city that is always interested in innovative solutions with an impact on improving the safety and comfort of passengers and drivers, as well as on the environment. It was in Kraków that Poland's first regular line served by electric buses was launched, and here too that the first journey of an autonomous tram has taken place.
Majchrowski said that the city would be purchasing 50 new trams this year, and that a tram capable of travelling up to 3 km without overhead contact lines would also shortly be presented.
The tram network in Kraków, in operation since 1882, currently consists of 27 lines. Many have recently been undergoing major renovation, which has also unearthed significant archaeological discoveries in Poland's former capital city.
The idea of creating an underground railway in Kraków has long been mooted, and was approved by 55% of residents in a 2014 referendum. But putting it into practice while preserving the city's historic heritage has caused headaches to planners.
At the end of December, engineers met with officials in charge of protection of monuments to discuss possible amendments to their plans to build a metro station close to Kraków's Main Market Square, Gazeta Wyborcza reports. For now, Warsaw's metro remains the only one in Poland. Opened in 1995, it added a second line in 2015.
Main image credit: Bogusław Świerzowski/kraków.pl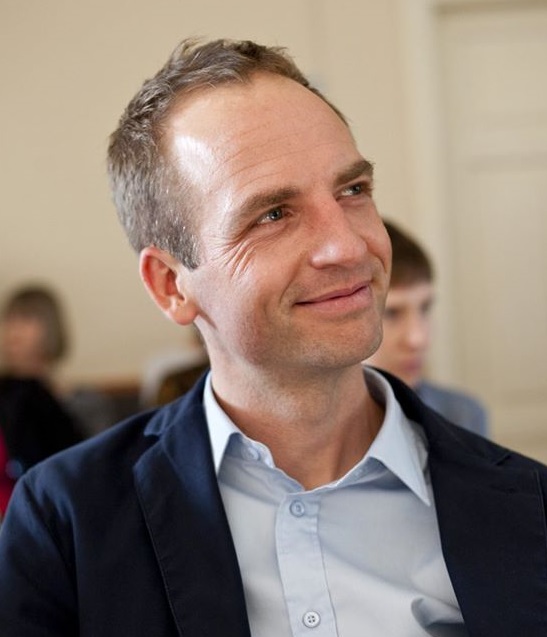 Ben Koschalka is a translator and the assistant editor at Notes from Poland. Originally from Britain, he has lived in Kraków since 2005.