Ongoing road excavations in Kraków have revealed further archaeological finds providing an insight into the city's rich history.
The latest discovery is a fragment of a gate that marked the entrance to Kazimierz, once a separate town built adjacent to Kraków, but which over time became one of its districts and also the city's Jewish quarter.
Kazimierz was founded by and named after King Casimir III the Great in the 14th century, at a time when Kraków was the capital of Poland. It was constructed on what was then an island in the middle of the Vistula river. In the 19th century, one fork of the river was filled in (along what is now Dietla Street), meaning Kazimierz became directly connected to Kraków.
The latest discovery, the Clay Gate, is one of the former main entrances to Kazimierz. It was rebuilt around the 15th-16th century to introduce two entryways, one for vehicles and the other for pedestrians. It was also equipped with a drawbridge.
The office of the public conservator for the province in which Kraków is located shared an image of the uncovered remains of the gate, as well as contemporary illustrations of how it once looked.
The discovery "allows us to locate more accurately the gate and the fragment of the city walls it was part of", as well as to better understand details of their construction, Edyta Gawron, assistant professor at the Jagiellonian University's Institute of Jewish Studies, tells Notes from Poland.
Some residents have suggested installing a glass plate to allow the historical remains to be viewed by the public, reports Gazeta Wyborcza. However, Kraków's road authority has announced that the site – which is at a busy crossroads – will simply be refilled and covered up again after it has been inspected by archaeologists.
"Exhibiting the ruins in their current location is impossible or might  – in the longer term – cause some significant damage," says Gawron, although she notes that another option could have been to relocate parts of the gate for display elsewhere.
The new find is the latest in a series of discoveries resulting from (and causing significant delays in) major renovation work in Kraków's city centre. Another of Kazimierz's 14th-century entrance gates was uncovered last month. In June, the remains of the 19th-century Royal Bridge that once connected Kraków with Kazimierz also emerged (but have since been recovered).
Roadworks in Kraków have revealed a previously unknown gate, built during the 14th-century reign of Casimir the Great and leading into Kazimierz, the city he founded.

It later became Kraków's Jewish quarter. Casimir himself had welcomed and protected Jews https://t.co/ivGGGsw0Md pic.twitter.com/cAQGfms9LD

— Daniel Tilles (@danieltilles1) October 22, 2019
After its establishment, Kazimierz became a major point of settlement for Jews – often fleeing persecution elsewhere in Europe – who lived on the island alongside ethnic Poles and others.
King Casimir III himself confirmed privileges granted to Jews by previous rulers and allowed them to settle in larger numbers under his protection. Kazimierz's oldest surviving synagogue (once one of more than 100 in what is now Kraków) dates to the 15th century.
By the 1930s, Jews made up almost a quarter of Kraków's population – though many, especially the wealthier and more Polonised, had moved out of Kazimierz.
The city's Jewish community was subsequently wiped out almost entirely by the Holocaust, with many survivors then emigrating after the war. Of a Jewish community once numbering close to 60,000, today only a few hundred, at most, remain.
Aspects of Kazimierz's former Jewish character are still visible today, and the district has become a popular tourist destination as well as host to an annual Jewish Cultural Festival that is one of the largest such events in Europe.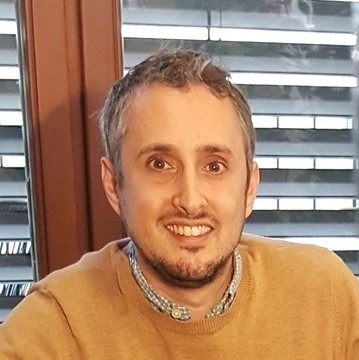 Daniel Tilles is editor-in-chief of Notes from Poland and assistant professor of history at the Pedagogical University of Krakow. He has written on Polish affairs for a wide range of publications, including Foreign Policy, POLITICO Europe, The Independent and Dziennik Gazeta Prawna.