Oksana Kharchenko, a Ukrainian immigrant who was left at a bus stop by her Polish employer after she suffered a stroke, died on Sunday.
Witold Horowski, the former honorary consul of Ukraine in Poland who was helping Kharchenko with her recovery, informed about her death on his Facebook page: "In December 2018, after several months of difficult physiotherapy, we took [Oksana] back to her family village of Turki, next to the Polish border. Her general state was good, but she never made a full recovery that would allow her to lead an independent life. (…) I am very sorry. Eternal memory!"
Kharchenko, 45, and her sister Natalia came to Poland to work for a vegetable company in autumn 2016. The two women worked illegally in the packaging section, earning 10 zloty (€2.5) per hour.
In January 2018, Kharchenko suffered a stroke in her flat, which was located on the company premises. Natalia notified their boss, identified only as Jędrzej C. for legal reasons. But instead of calling an ambulance, Jędrzej C. waited two hours and then drove Kharchenko to a bus stop nearby, and called emergency services, saying that he had found "a drunk woman".
Kharchenko was finally taken to a hospital in Poznań, western Poland, where she was treated – but ended up in a wheelchair and with complete paralysis of her right hand and the left side of her face.
At the time, Jędrzej C. was the face of an advertising campaign for Lidl, a supermarket chain, promoting cooperation with local farmers. After Kharchenko's case came to light, Lidl ended their cooperation with Jędrzej C. and the prosecutor's office brought charges against him.
As a result of a settlement, Kharchenko received 300,000 zloty, and in September 2018 a regional court closed the case. The judge argued that Jędrzej C. "did not act in bad faith", and that he "lost sane perspective of the situation". But the prosecutor's office appealed against the judgement, and the district court in Poznań re-opened the case in December last year.
There have been a number of other reports of negligent or abusive practices towards immigrant workers, especially those employed illegally.
Last year, the boss of a coffin manufacturer was arrested after a Ukrainian immigrant was found dead in the forest. He had reportedly fainted and started having convulsions while working at the factory. But, because he was employed illegally, his boss allegedly forbade anyone from calling an ambulance and instead left him in the woods 125km away with no ID documents.
His body was found the next day by a forester. The boss now faces up to five years in prison if found guilty on charges of failing to help a person in danger of losing their life and of unintentionally causing his death. 
A Ukrainian immigrant was found dead in the forest. He reportedly fainted while working in a factory but, because he was employed illegally, the boss forbid anyone from calling an ambulance and instead left him in the woods 125km away with no ID documents https://t.co/WkhPkmBpiS

— Notes from Poland ?? (@notesfrompoland) June 24, 2019
In July, a Ukrainian worker at an asparagus farm filmed verbal and physically abuse by the Polish supervisor, with the footage published by newspaper Gazeta Wyborcza.
Poland has in recent years experienced a level of immigration unprecedented in its history, and among the highest in the European Union. For the last two years, it has issued more first residents permits to non-EU citizens than any other member state.
A large majority of these immigrants have come from neighbouring Ukraine, although the exact numbers are difficult to estimate as many come on short-term work permits or work illegally.
Ukrainians have generally been well accepted in Poland. A survey published earlier this year found 52% of Poles expressing positive sentiment towards Ukrainian workers, and only 12% negative.
They have helped to ease pressures on Poland's labour market caused by rapid economic growth, record low unemployment, high levels of emigration and a poor demographic situation. The National Bank of Poland estimates that Ukrainian workers have created 11% of Poland's GDP growth since 2014.
However, this might change with the new Skilled Immigration Act for qualified professionals from non-EU countries that will come into force in Germany in March 2020. Polish employers are increasingly concerned that better employment conditions in that country will encourage Ukrainian economic migrants to leave Poland.
Main image credit: Jędrzej Nowicki/Agencja Gazeta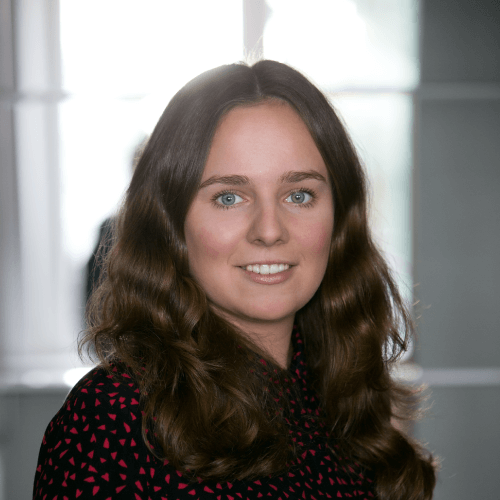 Monika Prończuk is the deputy editor of Notes from Poland. She was previously the Nico Colchester fellow at the Financial Times, acting FT Poland correspondent, and journalist at OKO.press, an independent fact-checking media outlet. Her articles have appeared in Quartz, Financial Times, Politico, Gazeta Wyborcza and Tygodnik Powszechny.