Government ministers and other senior figures from the ruling Law and Justice (PiS) party have refused to meet with a visiting delegation of the Venice Commission, an advisory body of the Council of Europe that is preparing an opinion on a proposed new disciplinary regime for Polish judges.
The delegation, which includes judges from Bulgaria, Ireland, Sweden and Germany, came to Warsaw at the request of Tomasz Grodzki, the opposition speaker of the Senate. His upper chamber of parliament is now considering controversial legislation that was passed by the lower-house Sejm, which is controlled by PiS, last month.
However, the government argues that the Senate speaker had "no right to invite the Venice Commission according to Polish law", in the words of Deputy Justice Minister Michał Wójcik. The delegation was therefore being treated as "a private, unofficial visit", Wójcik told broadcaster TVN.
His words were echoed by the foreign minister, Jacek Czaputowicz. "This is not a body that was invited by the Polish state," he told TVN. "We won't speak [with them] because it was not our proposal" for them to come.
He added that the government was "deeply concerned" that Grodzki had "exceeded his powers, entering an area, foreign policy, that is reserved for other state authorities".
Yesterday it also emerged that the speaker of the Sejm, Elżbieta Witek of PiS, had made herself unavailable for the delegation's visit owing to an "awkward" situation caused by busy parliamentary proceedings, prior commitments and the lateness of the Venice Commission's request.
Another deputy justice minister, Marcin Warchoł, suggested that, during their "unofficial" trip, the Venice Commission could visit a museum in Warsaw dedicated to victims of Poland's former communist regime.
By "seeing the traces of the cruelty of the communist judicial system and the consequences of failing to deal with judges from that time", the delegates could "enrich their knowledge and enlighten themselves on the necessity of reform", Warchoł wrote.
Wiceminister sprawiedliwości @marcinwarchol – nawiasem mówiąc członek Komisji Weneckiej – zaprasza członków KW. Ale do… Muzeum Żołnierzy Wyklętych i Więźniów Politycznych PRL. "Uznanie obecnej wizyty jako oficjalnej byłoby naruszeniem polskiej Konstytucji" – pisze wiceminister. pic.twitter.com/kGJkUFQusf

— Tomasz Setta (@TomaszSetta) January 10, 2020
The visiting delegation did, however, meet with Grodzki himself and other opposition politicians, as well as the head of the Supreme Court, Małgorzata Gersdorf, and the commissioner for human rights, Adam Bodnar, both of whom have clashed with the government over its judicial overhaul.
The Venice Commission has already announced that it will "urgently" assess the proposed disciplinary regime for judges, and present its report by the middle of next week.
The Venice Commission is composed of over 100 independent experts on constitutional and international law from 62 countries. It was set up in 1990, after the fall of Berlin Wall, to help countries in Central and Eastern Europe with constitutional changes. Poland has been a member of the Venice Commission since 1992.
The Commission's opinions are not binding, as its aim is to "help countries in developing democracy". It has previously issued negative assessments of PiS's earlier judicial reforms, saying that they have created a system with "a lot of similarities to the old Soviet one" and which "endangers not only the rule of law but also the functioning of the democratic system".
PiS's latest legislation – passed in response to rulings from the Court of Justice of the European Union and Polish Supreme Court – would introduce strict disciplinary measures against judges who refuse to accept the validity of the judicial reforms, including the possibility to fire them.
Thousands of Poles protested in the streets against the introduction of the new legislation. Tomorrow, a silent march is due to take place in Warsaw in opposition to the new disciplinary measures, with judges from around Europe joining their Polish counterparts in a display of solidarity.
Judges from around Europe will join a silent march in Warsaw this Saturday to show support for their Polish colleagues in the face of "political attacks on judicial independence" in Poland https://t.co/3F007LiGv7

— Notes from Poland ?? (@notesfrompoland) January 9, 2020
The European Commission, as well as the UN's and Council of Europe's commissioners for human rights, called on Poland to halt work on the bill. It is now up to the Senate – where the opposition and independent senators hold a majority – to vote on the bill during its next session this month. It can, however, only delay the legislation, not block it.
Today, the Council of Europe's commissioner for human rights, Duna Mijatović, called on the Senate to reject the new bill outright. Deputy foreign minister Szymon Szynkowski vel Sęk said it was "an unprecedented interference in the legislative process". He expressed his doubts over the impartiality of the institution that gives a statement "without even waiting for the end of their representatives' visit to Warsaw".
#Pilne | @MSZ_RP: Komisarz Rady Europy ws. ustaw sądowych jeszcze przed upływem wizyty Komisji Weneckiej w Polsce stwierdza, że ustawa dyscyplinująca sędziów powinna zostać odrzucona. Czy czynności Komisji nie są zatem pozorne, a opinia nie została przygotowana zawczasu? pic.twitter.com/TyVJnXCyWM

— TOP TVP INFO (@TOPTVPINFO) January 10, 2020
Main image credit: Poland MFA/Flickr (under CC BY-NC 2.0)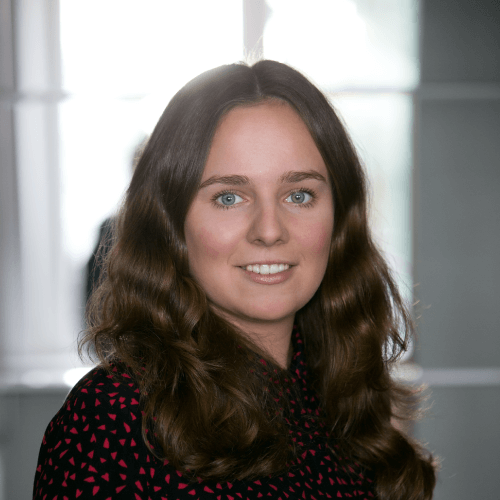 Monika Prończuk is the deputy editor of Notes from Poland. She was previously the Nico Colchester fellow at the Financial Times, acting FT Poland correspondent, and journalist at OKO.press, an independent fact-checking media outlet. Her articles have appeared in Quartz, Financial Times, Politico, Gazeta Wyborcza and Tygodnik Powszechny.