Tomasz Grodzki, the speaker of the Senate and a member of the opposition Civic Coalition, has denied corruption accusations and presented evidence that he says shows people have been offered money to make false claims against him. 
In recent weeks, several former patients of of Grodzki, who is a medical doctor and former director of a hospital, have approached local media with claims that he demanded and accepted bribes in order to treat them or family members.
State television, which is under the influence of the ruling Law and Justice (PiS) party, has been giving particular prominence to the reports. Its main evening news broadcast has repeatedly featured the claims against Grodzki, who was elected as Senate speaker after the opposition surprisingly won control of the upper house from PiS in October's elections.
The new opposition speaker has restored EU flags to the Senate. They were removed in the last term when PiS controlled the chamber.

This is "a small sign of a return to normality, to the family of Western civilisation," says Speaker @profGrodzki https://t.co/x7N6eUhxHC

— Notes from Poland ?? (@notesfrompoland) November 14, 2019
Grodzki has now, however, pushed back against the claims. At a press conference on Tuesday alongside his lawyer, he played a recording of an ex-patient, Tadeusz Staszczyk, testifying about being approached with an offer of 5,000 zloty if he signed a statement falsely accusing Grodzki of seeking a bribe.
Grodzki said he had heard the same story from others, but they were "too intimidated to let me make their personal details known". Two of them were even "blackmailed [by being told] that their businesses could be in trouble if they didn't testify against me".
"There were no doubts regarding my ethical attitude for years," claimed Grodzki. "After I was elected as Senate speaker, disgraceful accusations about me accepting money from my patients appeared…I never asked for or accepted any money from anybody."
Grodzki said it is "clear this was an attack on the Senate". Although he admitted there was no proof of PiS's involvement, he demanded that the Internal Security Agency (ABW) investigate the issue.
Losing control of the Senate makes it harder for PiS to pursue its agenda. Although much weaker than the Sejm, the Senate has the power to delay and scrutinise legislation. It is also involved in making appointments for certain state positions.
Grodzki is this week due to visit Brussels to discuss PiS's proposed new disciplinary regime against judges who refuse to accept the validity of the government's judicial reforms. The trip was condemned by President Andrzej Duda's chief of staff.
Grodzki has also requested that the Venice Commission, an expert advisory body of the Council of Europe, assess the new legislation. It is sending a team to Warsaw later this week to begin preparing an "urgent opinion".
By "travelling to foreign capitals and destroying Poland's image" the opposition is "dancing to Putin's tune", says the president's chief of staff.

He calls on the Senate speaker to cancel a trip to Brussels to discuss the rule of law with @EU_Commission https://t.co/QIxd2S0rsi

— Notes from Poland ?? (@notesfrompoland) January 3, 2020
In mid-October, just after the elections, Grodzki revealed he had been approached by a politician from the ruling camp, who tried to convince him to support PiS in the Senate in exchange for the post of health minister in the future government.
Grodzki's predecessor as Senate speaker, Stanisław Karczewski of PiS, who is also a medical doctor, has recently faced accusations that he illegally earned money while in office. He denies any wrongdoing.
Main image credit: Senat RP/Flickr (under CC BY-NC-ND 2.0)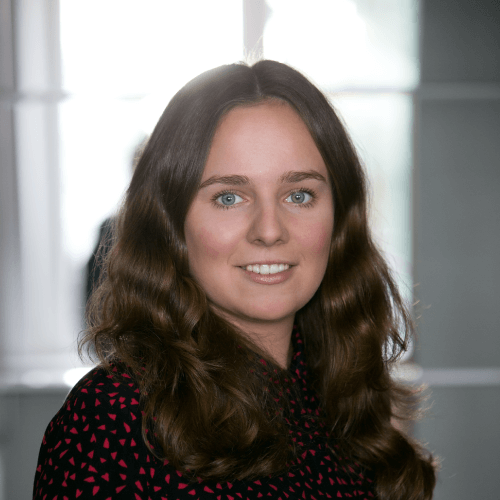 Monika Prończuk is the deputy editor of Notes from Poland. She was previously the Nico Colchester fellow at the Financial Times, acting FT Poland correspondent, and journalist at OKO.press, an independent fact-checking media outlet. Her articles have appeared in Quartz, Financial Times, Politico, Gazeta Wyborcza and Tygodnik Powszechny.