Stanisław Karczewski, a senator from the ruling Law and Justice (PiS) party who in 2015-19 served as speaker of the chamber, illegally earned 400,000 zloty (100,000 euros), reports TVN24, a private broadcaster.
Karczewski is a medical doctor, but took unpaid leave from his hospital in Nowe Miasto for the duration of his mandate as senator. However, according to documents seen by TVN24, he continued to work paid shifts at the hospital in 2009-15, during which time he served as deputy speaker of the Senate.
One local resident told TVN24 that "people were furious" when they learned that Karczewski was still doing paid work, given that they had been under the impression he was helping out there as a volunteer.
Documents also indicate that the health ministry deemed the situation unacceptable. Karczewski, however, says he is "fully convinced everything was done in accordance with the law".
TVN24's documents show that Tomasz Skury, the director of the hospital, initially rejected Karczewski's request for a contract allowing him to take extra shifts, saying it would be a "circumvention of the law". The health ministry also confirmed that a doctor on unpaid leave could not sign a separate contract with the same employer.
Nevertheless, Karczewski signed another contract and continued to work extra paid shifts, with Skury telling TVN24 that he "let it go" because "the staffing situation in our small hospital was dire and Karczewski's shifts were helpful".
The case was also considered by the Chancellery of Senate, which sided with Karczewski but did not give a definite answer on the core question of whether a senator can take up paid work while being on an unpaid leave.
The case has also attracted attention because of famous remarks by Karczewski in October 2017, when he told young doctors striking for extra pay that they should "work for an ideal, and not just for money", saying that this is what he had done in his career.
Resident doctors organised a hunger strike, demanding not only a rise of their salaries, but also an increase in government spending on healthcare. The protest ended with an accord with the government in February 2018, but some doctors have subsequently accused the government of reneging on the deal and not devoting enough money to the health sector.
Poland's healthcare system is one of the most underfunded in Europe. According to Eurostat, in 2017 the government spent the equivalent of 4.7% of GDP on health, the fourth-lowest of any member state and well below the EU average of 7%. Data from the same year show Poland having the lowest number of doctors per person in the EU.
PiS has promised to increase government health spending to 6% of GDP by 2024.
Main image credits: Michał Jozefaciuk/Senat RP/Flickr (under CC BY-NC-ND 2.0)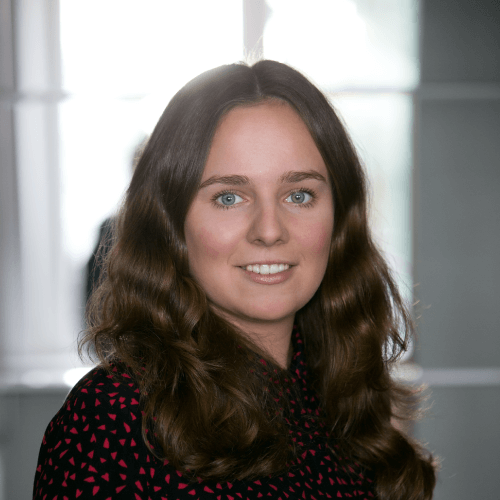 Monika Prończuk is the deputy editor of Notes from Poland. She was previously the Nico Colchester fellow at the Financial Times, acting FT Poland correspondent, and journalist at OKO.press, an independent fact-checking media outlet. Her articles have appeared in Quartz, Financial Times, Politico, Gazeta Wyborcza and Tygodnik Powszechny.