Poland's Sunday trading ban, which has been gradually phased in since its introduction in 2018, will expand again from the start of the new year.
The number of Sundays that shops are allowed to stay open will halve from 14 in 2019 to seven in 2020. In addition to most Sundays, trading is also banned on eight other days of the year for religious and secular national holidays.
There are, however, a number of exceptions. Petrol stations, shops selling souvenirs or religious items, bakeries, florists, and pharmacies, as well as all shops at airports and public transport terminals, are among those permitted to continue trading on Sundays. Stores that are operated by their owner are also allowed to remain open.
The Sunday trading ban has been controversial. The initiative was launched by the Solidarity trade union with support from the church, and then passed into law by the ruling Law and Justice (PiS) party in 2017. It was presented as a means to allow workers to spend Sundays with their families, while also supporting small, independent businesses against big international retailers.
"The trading ban was about helping small family stores, but also about letting people who are effectively forced to work on Sundays be free," said President Andrzej Duda in a recent interview with Catholic broadcaster TV Trwam.
Duda claimed that, since the ban's introduction, more families are doing outdoor activities together on Sundays, which has also boosted the domestic tourism industry.
Fewer people are going to church because of the trading ban, @C_Kazmierczak also claims. Many used to combine Sunday mass with a shopping trip, but now they just stay at home instead. In his province, he says, takings from the church collection tray are down 20% of average.

— Notes from Poland ?? (@notesfrompoland) November 30, 2018
However, the evidence suggests that small businesses have actually suffered as a result of the ban. Research by the Parliamentary Analysis Office published in February found that the turnover of small traders had fallen 20-30% since the ban started to be phased in (while big discount stores have actually increased their revenue).
Almost 16,000 small stores closed in the year after the introduction of the law, claims the Association of Entrepreneurs and Employers.
In response, the government said that it was "reviewing" the ban, but in April announced that no changes would be made. Recent reports suggest that it may seek to help small businesses by allowing them to employ students and retirees on Sundays. But, under pressure from Solidarity, it also wants to close a loophole that allows some shops to stay open on Sunday by registering themselves as post offices.
The government is reportedly considering changes to its Sunday trading ban. It wants to close a loophole (exploited by the Żabka chain) allowing shops registered as post offices to stay open. And it may allow shops to employ students and retirees on Sunday https://t.co/LglQagtt30

— Notes from Poland ?? (@notesfrompoland) November 3, 2019
Polls show the public divided in their attitudes towards the ban. The most recent survey – by Instytut Badań Pollster for Super Express – found 33% of respondents in favour of ending the ban completely, 25% supporting extending to every Sunday, 24% wanting it to apply only two Sundays a month, and 13% preferring just one trade-free Sunday per month.
In its unsuccessful campaign for October's parliamentary elections, the main opposition group, Civic Coalition (KO), pledged to scrap the ban if it came to power. But it promised at the same time to introduce rules guaranteeing workers at least two Sundays off per month.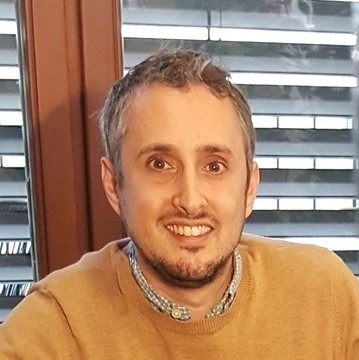 Daniel Tilles is editor-in-chief of Notes from Poland and assistant professor of history at the Pedagogical University of Krakow. He has written on Polish affairs for a wide range of publications, including Foreign Policy, POLITICO Europe, The Independent and Dziennik Gazeta Prawna.