The Polish government is working on amendments that could both tighten and relax the application of its law restricting Sunday trading, reports the Gazeta Wyborcza daily.
The law – an initiative launched by the Solidarity trade union and supported by the church – went into force in 2018 and has been phased in since then, with more Sundays made trade free each year. This year, trading is permitted on 14 Sundays, a figure that will halve in 2020. (For the dates of those Sundays, scroll to the end of this article.)
There are, however, a number of exceptions: petrol stations, shops selling souvenirs or religious items, and pharmacies are, for example, permitted to continue trading on Sundays. Shops that are operated by their owner are also allowed to remain open – an attempt to support small independent businesses.
The changes to the law currently being discussed would, according to Gazeta Wyborcza's source in the ruling party, close a loophole that has been exploited by Żabka, one of Poland's largest chains of grocery stores. The law allows shops registered as post offices to operate on Sundays. Since many Żabka franchises have registered as postal agents, this has allowed them to evade the ban.
Store owners have won lawsuits against the Chief Labour Inspectorate, which has tried to stop them exploiting the loophole. Solidarity has pushed for the law to be changed. And Gazeta Wyborcza's source suggests that the government will now seek to amend the law to clarify that only full post offices can be classified as postal outlets.
The newspaper, however, also notes that the move could cause a "diplomatic problem", because Żabka is owned by CVC Capital Partners, a private-equity firm that "has the support of the American adminsitration". The US ambassador has previously lobbied on behalf of business interests, and "PiS likes to comply with its ally's demands".
Gazeta Wyborcza's source suggests, however, that there could be a "compromise". The law would also be amended to clarify that a shop owner's close family members can also work on Sundays (which would benefit some Żabka franchisees). Shops would also be allowed to employ students and retirees on Sundays.
This could not only help shops such as Żabka, "it could also be sold well politically", notes Gazeta Wyborcza. The trading ban was introduced in the interests of full-time workers, allowing them to have guaranteed Sundays off. But it has had a negative impact on those who want to work on weekends, many of whom are students or retirees (who often find it easier to get work on Sundays, when employees with young children are less keen to take shifts).
Another potential change to the law has been signalled by a deputy minister for family, labour and social policy, who mentioned, in an interview with the Fakt daily, the possibility of high-season exceptions allowing shops in tourist destinations to stay open on Sundays.
The trading ban has divided voters, with a poll earlier this year showing that 36% favoured returning trade on all Sundays, 19% wanting to ban it every Sunday, and 29% supporting having one or two trading Sundays a month.
Reports have also suggested that, although the ban was supposed to help small businesses, it has actually caused them harm, with thousands having to close. Large discounters, by contrast, appear to have benefited.
The Sunday trading ban introduced last year was supposed to help small local businesses at the expense of large foreign-owned stores. But the opposite has happened. Turnover for small traders is down 20-30% while discount stores have increased market share https://t.co/6QoiajsiWn

— Notes from Poland ?? (@notesfrompoland) February 16, 2019
List of Sundays free of trading ban in 2020
26 January
5 April
26 April
28 June
30 August
13 December
20 December
Main image credit: Krzysztoferski/Wikimedia Commons (under CC BY-SA 3.0 PL).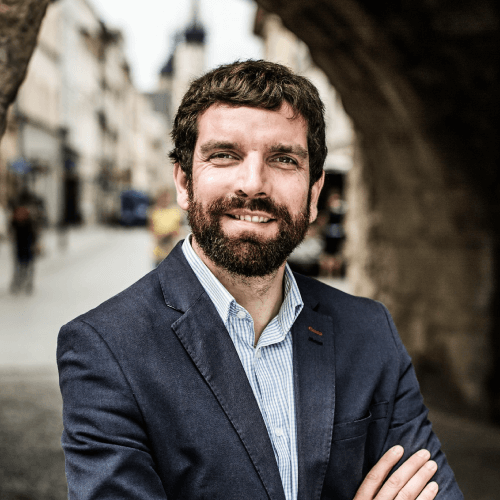 Stanley Bill is the founder and editor-at-large of Notes from Poland. He is also Senior Lecturer in Polish Studies and Director of the Polish Studies Programme at the University of Cambridge. He has spent more than ten years living in Poland, mostly based in Kraków and Bielsko-Biała.
He is the Chair of the Board of the Notes from Poland Foundation.