The European Parliament has voted to adopt a resolution that condemns discrimination against LGBTI (lesbian, gay, bisexual, transgender and intersex) people in Poland, particularly the fact that some Polish local authorities have declared themselves "free from LGBT ideology".
The resolution, which was passed by a large majority of MEPs (with 463 voting in favour, 107 against and 105 abstaining), raises concern at discrimination and violence against LGBTI people in all member states, but focuses in particular on Poland.
The document's title mentions Poland's "LGBTI-free zones", and the text notes that 80 areas in Poland have declared themselves free from "LGBT ideology" or have adopted "Charters of Family Rights" that "discriminate in particular against single-parent and LGBTI families".
Map showing (in red) provinces, districts and municipalities whose local governments have declared themselves 'free from LGBT ideology'.

Green = where such resolutions have been rejected

Yellow = where they're bring prepared

Via Kartografia Ekstremalna: https://t.co/Vf4MgfwM0b pic.twitter.com/7P6OByl16p

— Daniel Tilles (@danieltilles1) July 21, 2019
The resolution describes these measures as part of "a broader context of attacks against the LGBTI community in Poland, which include growing hate speech by public and elected officials and public media, as well as attacks and bans on Pride marches and actions such as Rainbow Friday".
It "calls on Poland to firmly condemn discrimination against LGBTI people…and to revoke resolutions attacking LGBTI rights, including local provisions against 'LGBT ideology', in accordance with its national law as well as its obligations under EU and international law". It also calls on the European Commission to ensure that EU funds are not "being used for discriminatory purposes".
Poland's ruling party this year made opposition to "LGBT ideology" a centrepiece of its campaigns for the European and parliamentary elections. Jarosław Kaczyński, the party's chairman and Poland's de facto leader, warned that the "LGBT movement imported [into Poland] threatens our identity, our nation, its continued existence, and therefore the Polish state".
In October, the annual "Rainbow Friday" initiative, which aims to show support for LGBTI children in schools, was condemned by government figures, with a deputy prime minister suggesting that regulations should be introduced to ban such "indoctrination".
Senior figures in the Catholic church have also warned of the alleged threat of "LGBT ideology". Last month, the Archbishop of Kraków likened it to Nazism.
The PiS governor of Lublin Province has awarded medals to those who fight against 'LGBT ideology'.

He said Satan has been trying to 'strike at the unity of the Polish nation' by 'destroying the family' and blamed homosexuality for pedophilia in the church https://t.co/R1nbGmFaOv

— Notes from Poland ?? (@notesfrompoland) May 17, 2019
PiS MEPs sought to defend Poland from the charges levelled in the resolution. Witold Waszczykowski, a former foreign minister, told Onet that it is important to distinguish between LGBT people – who have "never been excluded" in Poland – and the "ideology that someone is creating out of this, demanding special treatment and causing upheaval".
Likewise, Joachim Brudziński, who served as interior minister until this year, says that "people who have a different sexual orientation or gender identity have never been harassed or discriminated in Poland". He accuses the Polish opposition MEPs who have raised this issue of "destroying the image of Poland for their own interests".
One such MEP is Robert Biedroń, who helped bring about the resolution and last month said during a speech in the European Parliament that, because he is gay, there are "there are shops, restaurants, hotels that I cannot enter in my homeland".
Bartosz Arłukowicz, an MEP from the centrist Civic Platform, Poland's largest opposition party, said he is "not surprised at all that the European Parliament is worried about what is happening in Poland".
"The wording 'zones free from LGBT ideology' is exclusionary," said Arłukowicz, and has no place in a "modern state in which the majority protects the rights of minorities".
Main image credit: Grzegorz Żukowski/Flickr (under CC BY-NC 2.0)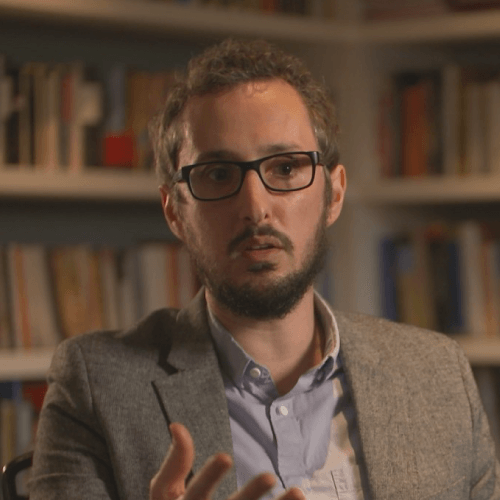 Daniel Tilles is editor-in-chief of Notes from Poland and assistant professor of history at the Pedagogical University of Krakow. He has written on Polish affairs for a wide range of publications, including Foreign Policy, POLITICO Europe, The Independent and Dziennik Gazeta Prawna.