After a lecturer at the Silesian Medical University was fired for giving a homophobic class, Poland's minister for higher education and science, Jarosław Gowin, has criticised the medical school for "limiting academic freedom" and "violating the constitutional principle of free speech".
In the lecture, titled "Homosexuality and Health", the teacher sought to demonstrate that "homosexuality is incompatible with nature" and is associated with a number of health problems, such as AIDS, depression and higher levels of smoking.
"Only men and women fit together, physically and also mentally," said the lecturer. Although he stated that "biology and science" prove the superiority of heterosexual relationships, the bibliography at the end of the lecture (slides from which were posted on social media) lacked academic sources, and instead contained links to Catholic websites.
The dean of the faculty of medical sciences responded by announcing that the university would terminate its contract with the lecturer. "Homophobic behaviour is not and will not be supported" at the university, a spokeswoman told state broadcaster TVP.
Although medical schools, unlike other universities, are under the oversight of the health ministry, the minister for higher education and science has announced that he "will join with [Health] Minister [Łukasz] Szumowski to clarify this case".
"If it turns out to be true [that the lecturer was fired for his class on homosexuality], it will be a glaring case of violating the constitutional principle of free speech," wrote Gowin on Twitter. "I will consistently oppose any attempts to limit academic freedom from the left or the right, but also from within the academic community."
Earlier this year, Gowin – who is also a deputy prime minister and leader of one of the party's making up Poland's ruling coalition – similarly came out in defence of a professor who was suspended by his university for writing a column in which he called LGBT groups "travelling rapists" and a "plague". The professor was quickly reinstated following criticism from conservative politicians and media.
Subsequently, the Conference of Rectors of Polish Universities issued an appeal for restraint in public discussion of LGBT issues, and for disciplinary measures against staff who use the type of anti-LGBT language that "evokes the darkest pages of Polish and world history".
The rectors reminded scholars of the importance of conducting discussion on the basis of "scientific facts", noting that "sexual orientation is not a lifestyle choice" or an "ideological infection" but the result of the complex relationship between "biological sex and gender identification".
LGBT rights have been a hot-button issue in Poland this year, after the ruling Law and Justice (PiS) party chose to make opposing them a central feature of its campaigns for European and parliamentary elections. The party's leader, Jarosław Kaczyński, warned that the "imported LGBT movement threatens our identity, our nation, its continued existence, and therefore the Polish state".
Leading figures in the church have also taken up the issue. The archbishop of Krakow recently likened "LGBT ideology" to Nazism, having earlier called it a "plague" similar to communism.
Main image credit: Silar/Wikimedia Commons (under CC BY-SA 4.0)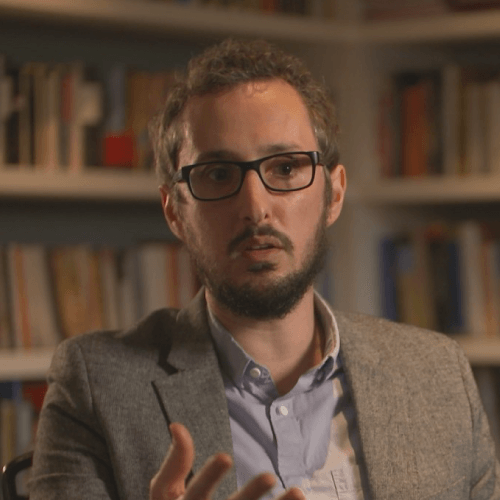 Daniel Tilles is editor-in-chief of Notes from Poland and assistant professor of history at the Pedagogical University of Krakow. He has written on Polish affairs for a wide range of publications, including Foreign Policy, POLITICO Europe, The Independent and Dziennik Gazeta Prawna.