Schoolchildren around Poland have taken part in the annual "Rainbow Friday" (Tęczowy Piątek) initiative to show support for LGBT people.
As in previous years, the event has drawn criticism from conservatives, including in the government and church. But the backlash this time has been stronger than before, bolstered by an anti-LGBT campaign led by the ruling Law and Justice (PiS) party during this election year.
On Thursday, Deputy Prime Minister Jacek Sasin warned that "indoctrination should not be allowed, especially in schools". He suggested that "it is necessary to seriously consider whether the state should introduce regulations" to prevent schools from participating in such events in future.
The Ministry of National Education, meanwhile, sought to discourage schools from taking part. It reminded head teachers that they have a responsibility to obtain parental consent for activities run by outside organisations. The ministry also organised a competing initiative on the same day. Its "School Remembers" campaign encouraged schools to organise "patriotic trips" for students on Friday, such as visiting memorials and cemeteries.
Poland's Roman Catholic Episcopate issued a statement advising that "questions of education and upbringing should be as distant as possible from ideology and politics. The school cannot be a place for any promotion of LGBTQ communities. Parents and schools cannot remain passive with regard to this problem."
Others have spoken up in defence of Rainbow Friday. Commissioner for Human Rights Adam Bodnar, who was appointed under the previous government and has often clashed with the current PiS administration, reminded the education minister that seeking to prevent anti-discrimination programmes would be a violation of students' rights.
Bodnar's position, however, was contradicted by the Commissioner for Children's Rights, Mikołaj Pawlak, an expert in ecclesiastical law appointed last year by PiS despite appearing not to meet the statutory requirement of having worked with or on behalf of children for at least five years. He warned schools against taking part in Rainbow Friday, saying that they "must be free from ideology hiding behind tolerance". And he criticised Bodnar for only "protecting the rights of selectively defined citizens".
Under such pressure, and in a country that is in any case deeply conservative, few schools formally organised Rainbow Friday events. However, many students participated regardless, with LGBT rainbow bags and other items visible around Polish cities and across social media.
1. Akcja. Ksiądz zrywa tęczowy plakat z tablicy korkowej. 2. Reakcja. Dzieciaki wyciągają tęczowe flagi i śmigają w nich po całej szkole. 3. Powstaje zdjęcie. ???️‍? #TęczowyPiątek w LO św. Marii Magdaleny w Poznaniu ❤️ pic.twitter.com/e7pGp21tmU

— Grupa Stonewall (@GrupaStonewall) October 25, 2019
Main image credit: Parada Równosci 2018, Andrew J. Kurbiko/Wikimedia Commons (under CC BY-SA 4.0)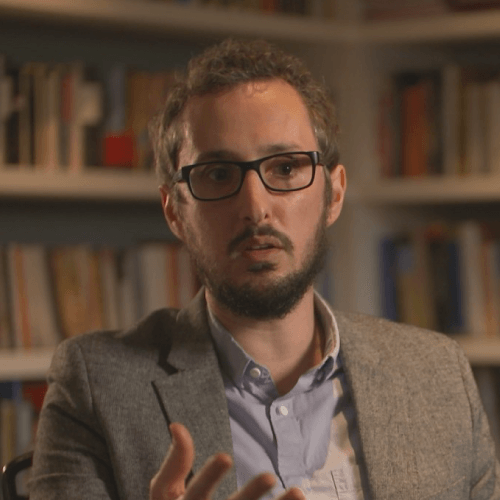 Daniel Tilles is editor-in-chief of Notes from Poland and assistant professor of history at the Pedagogical University of Krakow. He has written on Polish affairs for a wide range of publications, including Foreign Policy, POLITICO Europe, The Independent and Dziennik Gazeta Prawna.