Olga Tokarczuk has launched a foundation to support the work of writers and translators. The recently named winner of the Nobel Prize in Literature, who will collect the award in Stockholm next week, will use part of her winnings to fund the institution.
At a press conference launching the foundation, Tokarczuk said that it will also aim to promote Polish culture, to fight discrimination, and to support civil liberties and animal rights, reports Gazeta Wyborcza.
The foundation will be based in Wrocław, a city with which the writer has long been associated and which made her an honorary citizen earlier this year. Speaking alongside city mayor Jacek Sutryk and director of Wrocław Literature House Irek Grin, Tokarczuk said that she aims for it to be
a space for international conversation about the capability of literature to diagnose the visible and invisible world, to describe the reality in which xenophobic and nationalist sentiments are growing dangerously quickly, and finally a space dedicated to the conversation about art and man as a part of nature.
Tokarczuk, who is to be joined on the advisory board of the foundation by Grin as well as the film director Agnieszka Holland, announced that 350,000 złoty (81,000 euro) of the winnings from her Nobel Prize will go towards the new foundation.
The writer said that she felt it important to use the prize to do something good for the world. She hoped that the new institution would promote Polish culture around the world, advocate for human rights and civil liberties, and also support the local region.
The foundation, which is likely to become active after approval of its statute in January, will also support other causes close to Tokarczuk's heart, including women's and animal's rights, anti-discrimination campaigns, environmental issues, NGOs and volunteering.
'The Swedish Academy has made many mistakes in recent years, but in Olga Tokarczuk, it has found not only a fine winner but a culturally important one.

You can't go wrong reading this great Polish author, the dreadlocked feminist winner the Nobel needed' https://t.co/oLsqeEcILZ

— Notes from Poland ?? (@notesfrompoland) October 10, 2019
The city of Wrocław is providing a villa to serve as the foundation's headquarters as well as a space for meetings and creative work by writers and translators. Renovations are to begin shortly on the house, which used to belong to the poet, writer and translator Tymoteusz Karpowicz and his wife Maria.
The villa and its garden are to be open to everyone, according to Tokarczuk. "If the weather's good, you'll be able go in, take a seat, spend time pleasantly and wisely," she promised. "We'll try to keep the house from being cut off from its neighbours. We'll organise meetings, concerts and talks."
Olga Tokarczuk's Nobel Prize in Literature was announced in October, making her Poland's sixth recipient of the award. Though most reaction in Poland has been celebratory, with the author returning to a hero's welcome, some conservative commentators and politicians criticise Tokarczuk for having "anti-Polish" views.
Tomasz Zimoch, an MP from the opposition Civic Platform (PO), has revealed that the party has submitted a motion proposing "expression of appreciation" for the Nobel laureate.
The Nobel Prize is testimony to the writer's greatness, the document says, praising her for using her talent "to make the world better". The signatories added that "Tokarczuk combines vast knowledge with linguistic eloquence, and good taste with a philosophical and psychological art of storytelling".
Zimoch said that he had noticed the silence of culture minister Piotr Gliński when others were offering their congratulations to Tokarczuk in a pre-election debate, and wanted to show that "parliament as a representative of all Poles should express appreciation for the Nobel laureate".
Main image credit: Tomasz Pietrzyk/Agencja Gazeta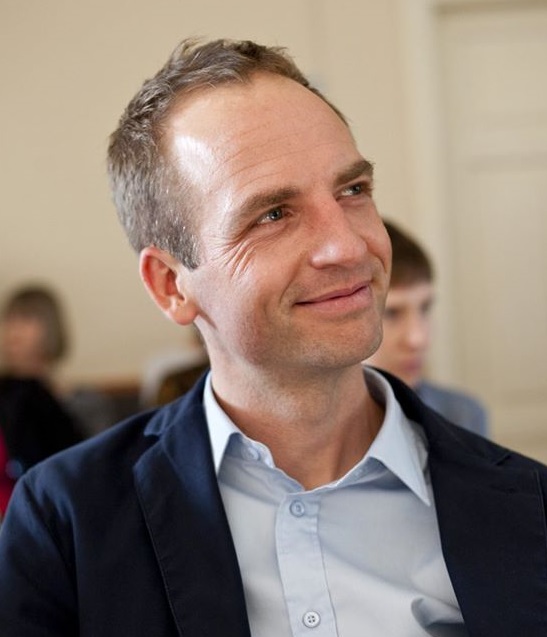 Ben Koschalka is a translator and the assistant editor at Notes from Poland. Originally from Britain, he has lived in Kraków since 2005.