You can also listen on Apple Podcasts, Spotify, Google Podcasts, Stitcher, and other podcast directories.
In the first episode of the Notes from Poland podcast, our editor-at-large Stanley Bill talks to Jennifer Croft, the award-winning American translator of Poland's new Nobel laureate (and member of the Notes from Poland advisory board), Olga Tokarczuk.
In an in-depth interview, Stanley Bill asks about: Olga Tokarczuk's Nobel triumph; Tokarczuk's masterpiece The Books of Jacob, which Croft is currently translating into English; the earlier novel Flights, for which Croft and Tokarczuk won the International Booker Prize in 2018; Croft's own writing, including her recently published memoir Homesick; the relation between writing and translation; and Croft's path into Polish culture.
01:42          Interview with Jennifer Croft – Intro
03:31          The Nobel Prize
06:26          The Books of Jacob
12:52          Flights – The International Booker Prize
24:32          Writing and translation – Homesick
27:47          Coming into Polish culture
To accompany the episode, we also present a short news update from Notes from Poland deputy editor Monika Prończuk in Warsaw on the Polish prime minister's recent policy statement speech and on the latest ruling of the European Court of Justice on judicial independence in Poland.
Producer: Sebastian Leśniewski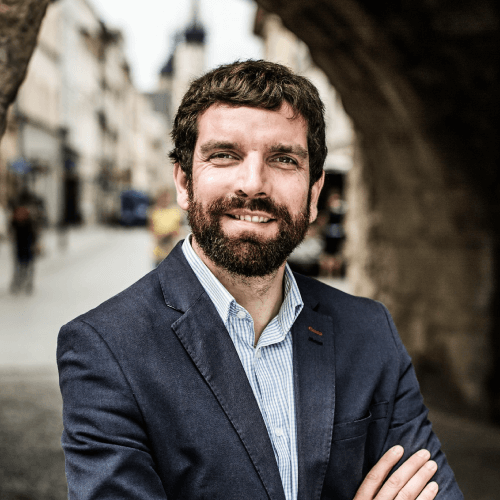 Stanley Bill is the founder and editor-at-large of Notes from Poland. He is also Senior Lecturer in Polish Studies and Director of the Polish Studies Programme at the University of Cambridge. He has spent more than ten years living in Poland, mostly based in Kraków and Bielsko-Biała.
He is the Chair of the Board of the Notes from Poland Foundation.