Germany has appealed against a recent ruling in which the Court of Justice of the European Union (CJEU) agreed with Poland's claim that the European Commission's decision to give Russia's Gazprom full use of the OPAL pipeline violates the EU principle of energy solidarity.
OPAL is a branch of Nord Stream, a controversial gas pipeline linking Germany and Russia, and is owned by Gazprom and German-Russian company Wintershell DEA. OPAL carries gas from Nord Stream onwards to customers in Germany and the Czech Republic.
Poland challenged a decision by the European Commission to raise the cap on Gazprom's use of OPAL. Warsaw argued that allowing Gazprom to use the full capacity would give it an effective monopoly. Poland's motion was supported by Lithuania and Latvia.
In September, the CJEU agreed with Poland and annulled the Commission's decision, saying that "the Commission did not examine the effects of changes in usage conditions of the OPAL pipeline on the security of gas supply in Poland".
The deadline for to appeal the ruling passed last on Friday – but although the European Commission itself did not dispute the decision, Germany did issue an appeal, reports Polish daily Gazeta Wyborcza.
Although EU anti-monopoly rules prevent gas-exporting companies such as Gazprom having a monopoly in using gas pipelines, Germany has been trying to make an exception for Gazprom for many years.
In 2009 the European Commission issued a decision allowing Gazprom exclusivity on only 50% of OPAL's capacity, but it reversed that decision in 2016, effectively granting Gazprom a monopoly in using the pipeline. Poland and PGNiG, a Polish state-controlled energy firm, protested against the decision and took it to the CJEU.  
Poland's ministry of foreign affairs celebrated the CJEU's judgement in September, calling it "Poland's great success".
Poland has meanwhile been seeking to make itself independent of gas imports from Russia. Last month, Denmark gave approval for the construction of a pipeline bringing Norwegian gas to Poland, which is due to start operation in 2022. Earlier this month, PGNiG notified Gazprom that it would not be prolonging its gas contract, as Poland seeks to end the permanent import of Russian gas from 2023.
Main image credit: President of Russia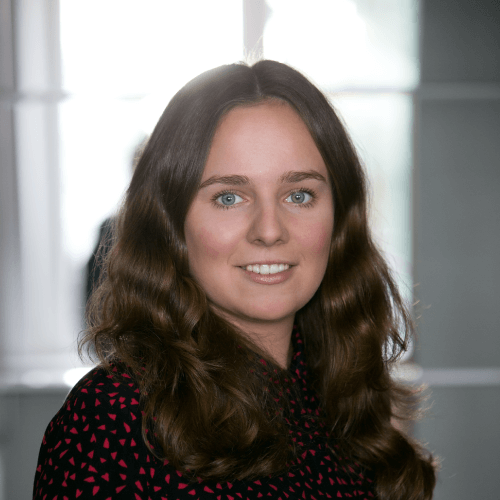 Monika Prończuk is the deputy editor of Notes from Poland. She was previously the Nico Colchester fellow at the Financial Times, acting FT Poland correspondent, and journalist at OKO.press, an independent fact-checking media outlet. Her articles have appeared in Quartz, Financial Times, Politico, Gazeta Wyborcza and Tygodnik Powszechny.