Incumbent president Andrzej Duda continues to hold a substantial lead over all his rivals, according to the latest opinion poll by IBRiS for RMF FM and Dziennik Gazeta Prawna.
With presidential elections due next year, the poll finds that Duda, backed by the ruling Law and Justice (PiS) party in 2015 and likely to be again in 2020, holds a big lead over all his potential rivals in the open first round. He would then beat either of the potential candidates from Civic Platform (PO), the main opposition, in the second-round run-off.
PO's most likely nominee, former speaker of parliament Małgorzata Kidawa-Błońska, would get 38.9% against Duda's 47.6% in a run-off between the two, according to the poll. PO's alternative candidate, Poznań mayor Jacek Jaśkowiak, would lose even more heavily: 30.3% to 47.2%.
The survey also asked about the first round of voting. As the candidates are yet to be confirmed, the pollster provided two variants.
In the first, Duda would receive 46.2% of votes, twice the figure of Kidawa-Błońska (23.3%), followed by potential candidates from The Left, Adrian Zandberg (9.1%); the agrarian Polish People's Party (PSL), Władysław Kosiniak-Kamysz (8.2%); and far-right Confederation (Konfederacja), Janusz Korwin-Mikke (3.3%).
In the second variant, Jaśkowiak was included as PO's candidate in place of Kidawa-Błońska, and Robert Biedroń instead of Adrian Zandberg for The Left. Duda's result was slightly lower in this case (43.5%), but Jaśkowiak trailed further back on 16.3%, with Władysław Kosiniak-Kamysz faring much better, with 15%. Biedroń would get just 5.3%, slightly ahead of Korwin-Mikke (4.7%).
Other recent polls have also consistently shown Duda with a significant lead over his potential rivals. However, prior to the 2015 elections, Duda himself trailed in polling against incumbent Bronisław Komorowski. In January of that year, Komorowski held a lead of more than 40 percentage points over Duda, who gradually eroded this difference through an energetic campaign before emerging victorious in May.
PO's candidate has been the subject of speculation for several months, with outgoing European Council chief Donald Tusk ruling himself out of contention earlier this month. Kidawa-Błońska is the preferred candidate of party leader Grzegorz Schetyna. Jaśkowiak surprisingly threw his hat into the ring at the last minute to contest a primary vote with her.
In an interview with RMF following the poll, Jaśkowiak responded to criticism over whether the primaries will be a genuine contest by saying: "The vote is serious…of course they'll be conducted fairly." But he conceded that Kidawa-Błońska, previously PO's candidate for prime minister, has a stronger starting position.
Presidential elections in Poland take place every five years. If no single candidate obtains more than 50% of votes in the first round of voting, the two leading candidates advance to a second round.
Main image credit: Sejm RP/Flickr (under CC BY 2.0)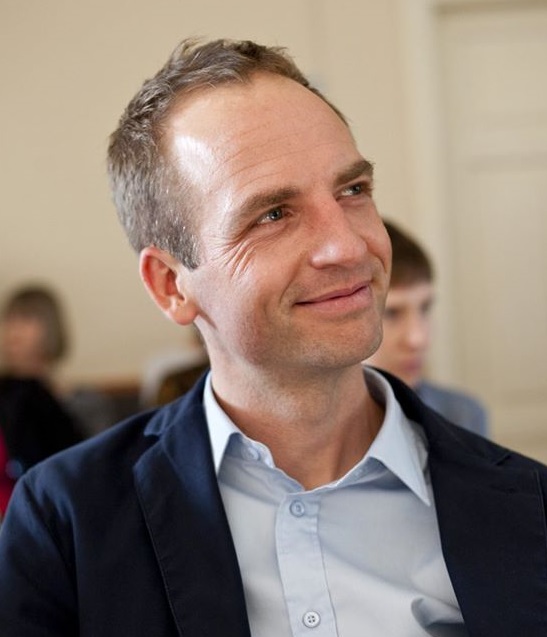 Ben Koschalka is a translator and the assistant editor at Notes from Poland. Originally from Britain, he has lived in Kraków since 2005.