The Anti-Defamation League's latest international index of anti-Jewish attitudes finds them to be more widespread in Poland than in any of the other countries surveyed, and to be significantly stronger than in 2015.
The ADL asked a random sample of respondents in 18 countries – mainly in Europe – whether they agreed with 11 statements commonly associated with antisemitic views. In Poland, 48% of those questioned said that a majority of the statements were "probably true" (up from 37% four years ago).
This was the highest outcome among all countries surveyed, ahead of South Africa (47%) and Ukraine (46%). At the other end of the list, Sweden recorded the lowest figure (4%), followed by Canada (8%), the Netherlands and Denmark (both 10%).
The statements most often rated as "probably true" by Polish respondents were:
"Jews still talk too much about what happened to them in the Holocaust" (74%)
"Jews are more loyal to Israel than to [this country/the countries they live in]" (64%)
"Jews have too much power in the business world" and "Jews have too much power in international financial markets" (both 56%).
Male Polish respondents (60%) were more likely to agree with most of the statements than female ones (38%). Anti-Jewish attitudes also correlated with age: for those aged over 50, the index figure was 58%; for those aged 35-49 it was 49%; and for those aged 18-34 it was 36%.
Poles who identified as Christian had a higher antisemitism index score (50%) than those who said they had no religion (37%).
"These findings serve as a powerful wake-up call that much work remains to be done to educate broad swaths of the populations in many of these countries to reject bigotry," said Jonathan Greenblatt, the CEO of the ADL, a US-based NGO founded in 1913 that seeks to "fight antisemitism and all forms of bigotry".
Its latest survey involved phone interviews with over 9,000 randomly selected participants – around 500 in each of the 18 countries included in the research.
Since the start of 2018, there has been growing tension in Polish-Jewish relations. The passing of a law in Poland criminalising false claims of Polish responsibility for Holocaust crimes sparked a diplomatic crisis with Israel. The legislation was partially repealed a few months later, but had already stirred up hostility between the two sides.
In early 2019, the Israeli foreign minister, Israel Katz, sparked another row by suggesting that "Poles suckle antisemitism with their mothers' milk", leading to criticism not only from Polish politicians, but also from Jewish leaders in Poland and abroad. Poland's chief rabbi, Michael Schudrich, has also emphasised that, in terms of any physical threat, Poland is a very safe place for Jews.
Poland is a safe place for Jews, says the chief rabbi.

'I call it the yarmulke test: Can you walk around safe with a yarmulke? It's a crude measure of antisemitism, but in Warsaw and Krakow we have no problems. Can the same be said in Belgium and France?' https://t.co/OMdJUbJuEe

— Notes from Poland ?? (@notesfrompoland) March 15, 2019
At least month's elections in Poland, the far-right Confederation (Konfederacja) entered parliament after winning 7% of the vote. A central features of it campaigning this year has been a promise to protect Poland from a recent US law on Jewish property restitution.
One of the group's leading figure, Janusz Korwin-Mikke, recently announced it would introduce legislation to prevent the "Holocaust industry" profiting from Poland. Another of its new MPs, Grzegorz Braun, is one of Poland's foremost exponents of antisemitic conspiracy theories.
Israel's new ambassador to Warsaw recently declared that "to say that Poland is an antisemitic country is absolutely not true". He said that he hoped the two countries could stop "talking all the time about antisemitism, about the past", and instead focus on "the future, our common interests".
Main image credit: Maciek Jaźwiecki/Agencja Gazeta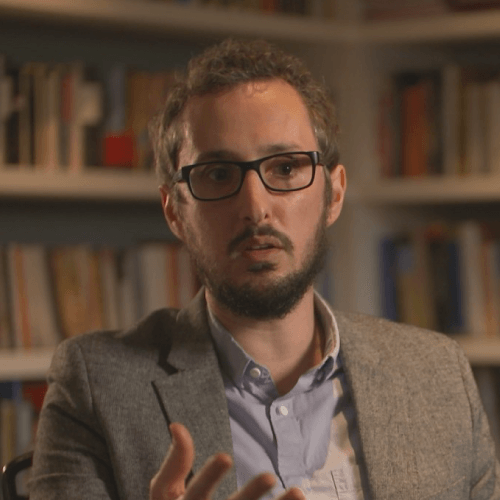 Daniel Tilles is editor-in-chief of Notes from Poland and assistant professor of history at the Pedagogical University of Krakow. He has written on Polish affairs for a wide range of publications, including Foreign Policy, POLITICO Europe, The Independent and Dziennik Gazeta Prawna.