"To say that Poland is an antisemitic country is absolutely not true," says Israel's newly appointed ambassador to Warsaw, Alexander Ben Zvi, in an interview with Polish broadcaster Radio Zet.
When it comes to the level of antisemitism, Poland "does not stand out" in comparison to other countries, says Ben Zvi. "There are manifestations of antisemitism in Poland," but they also "exist in the United States and other European countries".
However, the ambassador does criticise the antisemitism of the far-right Confederation, which entered parliament last month with 7% of the vote. One of the central features of Confederation's campaigning this year has been a promise to protect Poland from a recent US law on Jewish property restitution.
Confederation's leading figure, Janusz Korwin-Mikke, recently announced that the group would introduce legislation in the new parliamentary term to prevent the "Holocaust industry" profiting from Poland. Another of its new MPs, Grzegorz Braun, is one of Poland's foremost exponents of antisemitic conspiracy theories.
In an interview earlier this week with the Super Express newspaper, Ben Zvi said that Confederation includes "people who have antisemitic views and speak out against Jews. If they repeat their antisemitic slogans in parliament, this will be a problem".
In response, nationalist leader Robert Winnicki, another Confederation MP, accused the ambassador of seeking to "gag public debate in Poland" as part of a "very ugly operation" to stifle legitimate criticism of Israel by labelling it as antisemitism.
Speaking to Radio Zet, Ben Zvi strongly rejected the accusation. "Criticism of Israeli policy is normal and is not antisemitism," he says, noting that such criticism is heard in Israel's Knesset every single day. But to condemn Jews as a whole is antisemitic, he says, and while "not every member of Confederation [is an antisemite], there are those who are now members of parliament who have [made] openly antisemitic statements".
The ambassador, however, expressed hope that conversations between Poles and Israelies can start to move beyond "talking all the time about antisemitism, about the past", and instead focus on "the future, our common interests, in trade, in international organisations, tourism, culture".
This was a message that Ben Zvi also stressed when first introducing himself to Poles as the new ambassador, saying that "we must not forget the past, but we have to focus on future relations".
Israel's new ambassador to Poland, Ukraine-born Alexander Ben Zvi, introduces himself (in pretty good Polish).

His arrival follows recent diplomatic disputes over WW2 history. 'We must not forget the past but we have to focus on future relations,' he says pic.twitter.com/9ILzSMjhvn

— Notes from Poland ?? (@notesfrompoland) October 23, 2019
There have been a series of diplomatic disputes between Poland and Israel over the last two years relating to World War Two history. These began with the Polish government's amendment to the Act on the Institute of National Remembrance (better known internationally as the "Holocaust law"), which criminalised false claims of complicity by the Polish state or nation in Nazi-German crimes.
Earlier this year, the Israeli foreign minister, Israel Katz, caused outrage in Poland by claiming that "Poles suckle antisemitism with their mother's milk". His words were condemned not only by Poland's president and prime minister, but also by the country's chief rabbi and Union of Jewish Communities.
Poland's chief rabbi and the Union of Jewish Religious Communities have condemned the words of Israel's foreign minister, saying the are unfair, unhelpful and offensive to Polish Jews as much as non-Jewish Poles https://t.co/QidOSZP5pq

— Notes from Poland ?? (@notesfrompoland) February 18, 2019
However, as the ambassador suggests, in other areas, such as tourism and culture, relations have been much more positive. As prime minister, Benjamin Netanyahu also sought to cultivate close ties with the governments of Poland and other central European countries, such as Hungry, although these efforts were often overshadowed by disputes with Warsaw over history.
A planned summit of the Central European Visegrad Group in Jerusalem earlier this year was cancelled after Poland withdrew its participation following Katz's remarks.
Main image credit: Zorro2212/Wikimedia Commons (under CC BY-SA 4.0). The graffiti means, "I miss you, Jew."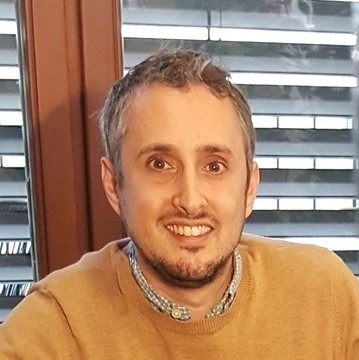 Daniel Tilles is editor-in-chief of Notes from Poland and assistant professor of history at the Pedagogical University of Krakow. He has written on Polish affairs for a wide range of publications, including Foreign Policy, POLITICO Europe, The Independent and Dziennik Gazeta Prawna.