Global corporations such as Google, IBM and Amazon are "concerned at the growth of nationalist tendencies" in Poland and attacks on foreigners, according to a report by the office of the commissioner for human rights.
However, the firms have chosen to remain quiet due to worries that speaking out could affect business.
The report, which was jointly prepared with Collegium Civitas, a private university, focused on the city of Wrocław and its annual nationalist march on 11 November, Polish Independence Day. The researchers spoke to 118 people, including far-right supporters, representatives of minorities and local government, as well as business leaders and police. 
They found that firms in Wrocław have received internal complaints from victims of hate speech and physical attacks on the grounds of race or ethnic origin. In 2015, IBM sent out an internal message warning foreigners employed in their Wrocław office to avoid the city centre on 11 November because of security concerns.
One representative of the IT industry told the researchers: "The insults and assaults [on foreigners] started a couple of years ago (…). We try not to publicise it. If important business publications, such as the Financial Times, talked about it, we would start losing employees and investment in favour of other countries in the region."
The interviewee highlighted the need for cooperation between local authorities and central government in order to minimise the risk of attacks on foreigners.
The report also quotes a senior manager, a Muslim who wears a hijab. She initially decided to settle in Wrocław because of its reputation as an open, tolerant city. However, after negative experiences – such as being repeatedly told in public to take off her hijab – she and her husband decided to move to Berlin.
The nationalist march in Wrocław is one of the biggest in Poland, and gathered over 9,000 people last year. In recent years, Jacek Międlar, a far-right priest suspended by the church, has regularly spoken at the event. At the 2016 march, he called for "patriots" to "defeat leftism, Jewishness and communism", as otherwise "Poland [could] once again be destroyed by Talmudic Jews".
Last year's march was dissolved by the city authorities after bystanders were injured by bottles, firecrackers and flares.
At the same time, the local government has been actively trying to build Wrocław's reputation as a multicultural, open city. It is the second biggest destination – after Warsaw – for migrant workers in Poland, especially in the business and technology sectors. These employ around 300,000 people nationally, 10% of whom are foreigners.
The number of hate crimes in Poland has risen in recent years. According to official statistics, in 2013 the police and prosecutor's office conducted 835 investigations into reported hate crime. By 2017, that the number had increased to 1,708.
Main image credit: Mieczysław Michalak/Agencja Gazeta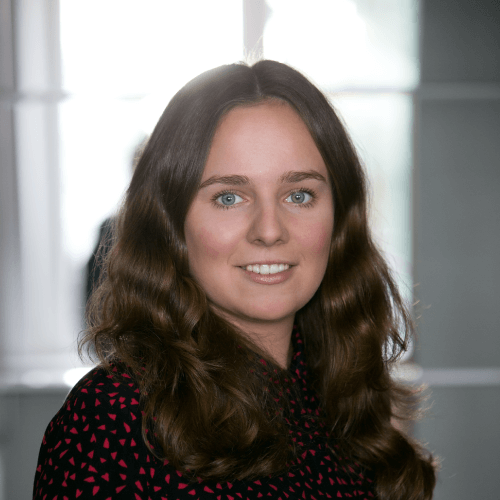 Monika Prończuk is the deputy editor of Notes from Poland. She was previously the Nico Colchester fellow at the Financial Times, acting FT Poland correspondent, and journalist at OKO.press, an independent fact-checking media outlet. Her articles have appeared in Quartz, Financial Times, Politico, Gazeta Wyborcza and Tygodnik Powszechny.