By Zula Rabikowska
Poland is often depicted as an ethnically homogeneous country, and in some senses it is. Contemporary Polish identity, however, is more complex and diverse than is often represented in the media, and the markers of Polishness are changing.
Historically, Poland was a multicultural country, with a third of its population composed of minorities. That rich legacy is still reflected in contemporary culture, from food to literature and art.
Though the death, destruction and displacement of World War Two ended that ethnic diversity, the postwar era was marked by migrations from fellow communist countries, in particular Vietnam. And in recent years, Poland has recorded one of Europe's highest rates of immigration.
That mixed cultural heritage is reflected across all areas of society, but is particularly visible in Poland's rapidly changing music scene.
We spoke with five musicians of colour about what it is like to be a Polish musician in the 21st century. They talked about their relationship with their homelands, the meaning of their Polish identity, and their perception of diversity in Poland and its music scene.
Anja Pham: Polish R'n'B
Anja Pham is a musical artist with a Vietnamese father and Polish mother roots originally from Nysa, in southwestern Poland, and currently based in Warsaw. Anja describes her music style as "urban", blending R'n'B influences with pop.
She admits that her Vietnamese background is not reflected in her music as she doesn't feel connected to Vietnamese culture because she grew up in Poland. Anja identifies as Polish and stresses the importance of the Polish language, tradition and history in her upbringing.
When she was younger, she says, she was embarrassed about her background because her peers mocked her for it. Although she was picked on at school, she highlights how much Poland has changed since then.
With more migrants arriving, Poland is becoming a more multicultural country, and people have become more accepting of differences, says Anja. She also notes that "the Polish music scene is really diverse in terms of style, and it's really exciting to see more and more women in the music industry. For me one of the most important things is to support one another."
Anja sings in Polish, and her inspiration comes from her daily life and experiences of her friends and family. Her most recent single, Flat Earth (Płaska Ziemia), explores the cosmic experience of romantic love, change and regret. The song appeared in Radio Eska's music chart of the most popular new releases.
Ifi Ude: Afro-Polish folk
Ifi Ude is an independent Polish music artist with Nigerian origins, describing her music as Afro-electro folk. Ifi sings predominantly in Polish and her music combines Slavic and Nigerian folk traditions.
"In interviews, I am always asked about my origins first. During my performance the public first notice my skin colour, and only then see me as a professional music performer," she says regarding the difficulty of being a Polish musician of colour in Poland.
In her view, there is still not enough diversity in the Polish music scene, with "people of colour in Poland creating and performing contemporary afrobeat, neosoul, gospel latino or hip hop."
Her recent album Ludevo (a wordplay on the Polish term ludowo, meaning "in the folk style") brings in Slavic influences and rhythms. She stresses, however, that incorporating Nigerian songs into her music is a way for her to preserve her personal connection with that country, echoing the multiplicity of her identity.
The 35-year-old started her music career by singing in alternative bands and venues in Warsaw, and in 2014, her first album, Ifi Ude, was nominated at the Fryderyk – Poland's main annual music awards –in the debut of the year category.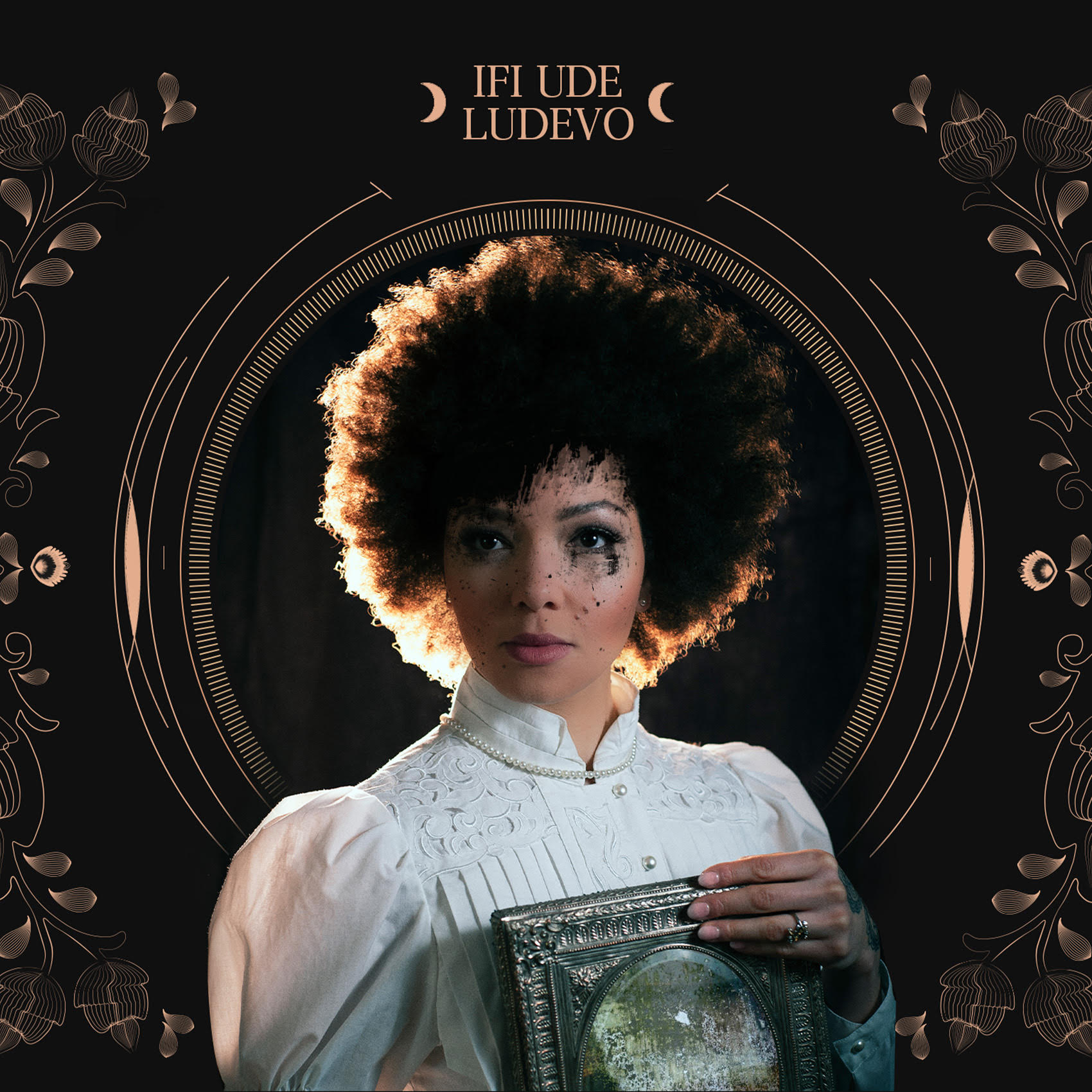 Although she now lives in Warsaw, her songs blend various stories of daily hardships in Polish villages, touching on a number of contemporary social issues like alcoholism and strained family relations.
At the end of last year Ifi was nominated for the prestigious Passport award handed out by the Polityka weekly for outstanding cultural creators in Poland.
Marita Albán Juárez Quartet: Polish jazz from Peru
Marita and José Manuel were both born in Poland, while their father is from Peru, and their music has been largely shaped by their upbringing, which was filled with the spirit of Latin American culture whilst they were living in Poland.
The Marita Albán Juárez Quartet is a group founded by two Peruvian-Polish siblings, vocalist Marita and drummer José Manuel, in 2011. They teamed up with Dominik Wania (on piano) and Andrzej Święs (on bass) to combine the sounds of tropicalismo and Afro-Peru together with Latin Jazz.
For Marita, it is Peruvian music and her father's heritage that have influenced them both more than any Polish school of music. Asked about her dual identity, Marita said that for her the idea of a single nationality is absurd: "I see myself as Polish as I see myself Peruvian."
She stresses the importance of Latin America in the quartet's music, but adds that it makes its way into their songs subconsciously. The group is more concerned with connecting and inspiring the audience, rather than focusing on their background.
Marita admits that the beginnings of diversity can be observed on the Polish music scene, but for her, it is still not enough to label it multicultural.
Wassim Ibrahim: classical music with Middle Eastern influences
Wassim Ibrahim is a Syrian composer who has been in living in Kraków for the last nine years and feels simultaneously Polish and Syrian. Even though Wassim's professional work started in engineering, he explains that that music is his life: "I compose music, I teach, play with ensembles, conduct the choir, and organise concerts."
Wassim launched his music career by composing songs for children, yet now his music and style are diverse, blending classical music with Middle Eastern influences and Syrian melodies. "Polish people really love it and engage with it," he says. A member of the Polish Composers' Union, he is waiting to obtain his Polish citizenship.
In 2015, Wassim started a choir in Kraków, which now has almost 100 members from different backgrounds, who sing in many languages from around the world. In 2019, the choir was awarded the title of ambassadors of multiculturalism from the city of Kraków.
As well as performing solo, teaching and composing, he also plays the oud and sings in the Nasmeh trio with Mexican percussionist Tomas Celis Sanchez and Polish vocalist Aleksandra Zawłocka.
"Above all I see myself as a musician. I see people as belonging to a shared humanity rather than segregated groups," says Wassim. "I share my feeling with Poland and with Polish people. I feel their concerns, their joys and their sorrows, especially since I currently live here and speak Polish."
Ai fen: pop that is neither Chinese nor Polish
Ai fen (who is pictured at the top of this article) is a Polish-Chinese musical artist currently living and working in Prague. She was born in Poland as Ewelina Chiu to a second-generation Chinese immigrant father and a Polish mother. Her family moved to Canada in 1989 to escape the communist regime in Poland, and later to the USA.
However, she feels neither Chinese nor Polish: "Growing up I struggled identifying with one or another. Because I'm half-Chinese, I don't look Polish, and that always seemed to be an obstacle to claiming that as an identity."
She also often felt out of touch with her Chinese roots because her father grew up in Poland, and so the language in their household and the culture they celebrated was Polish. "Yet whenever I would say I was Polish I'd be met with disbelief and probing questions."
Polish was her mother tongue and the language of her childhood. "For many years, hearing Polish sparked that home feeling in me." However, she adds that it makes her sad to observe "the politics of present-day Poland constantly evolving in a direction that's backwards".
Ai fen started making music in 2014 when she created the duo ba:zel with her husband, which strikes a precarious balance between fragility and dark undertones. Post-grime beats mingle with the neo-classical, connected by a soprano.
"The Polish scene is not diverse when it comes to featuring a range of ethnicities or races," she observes. "Poland in itself is very ethnically homogeneous, as is the Czech Republic. However, both countries have interesting alternative and underground music scenes showcasing a variety of genres."
Recently she launched her own solo project and her new album, Deep Grief, will be out soon. In it, she explores her struggle of facing the loss of several identities, mourning their demise and coming out confused yet hopeful.
All images courtesy of the artists