The King of Warsaw, a novel by Szczepan Twardoch set in interwar Jewish Warsaw, has been shortlisted for the EBRD Literature Prize 2021.
It has also been announced that a drama series based on the book is coming to British television screens this summer, following online premieres at the Kinoteka Polish Film Festival.
Meanwhile back in Poland, Twardoch has courted controversy by reiterating that he does not identify as Polish, but rather as Silesian.
The novel, translated into English by Sean Gasper Bye and set in the Jewish underworld of pre-war Warsaw, is one of three books on the shortlist for the EBRD award.
"Szczepan Twardoch's evocation of late 1930s Warsaw is an intense, vivid, compulsive portrait of a world of violence and fast-living, criminal fraternities and political turmoil," wrote Toby Lichtig, the chair of the judging panel.
The "brilliantly translated" novel, "starring the unforgettable character of Jakub Szapiro – a Jewish gangster on the up", "seethes with vendettas, lusts, loves, greed, righteousness, fury" and is "at once a pulp thriller, a linguistic feast, a historical tapestry and a devastatingly clever excavation of memory", Lichtig added.
The EBRD award recognises the best literary fiction from the almost 40 countries in which the European Bank for Reconstruction and Development invests. The winner receives €20,000, divided equally between the author and the translator
The other nominees for the prize, which will be awarded on 1 June, are The Pear Field by Nana Ekvtimishvili (Georgia), translated by Elizabeth Heighway, and Mr K Released by Matei Vişniec (Romania), translated by Jozefina Komporaly.
Meanwhile, a television adaptation of The King of Warsaw, which stars Michał Żurawski as Szapiro and premiered on Polish TV last autumn, will be screened online at the 19th Kinoteka Polish Film Festival, before being show on the More4 channel in the UK in August.
Another Polish crime drama, Raven, is also to be screened at the festival, which began yesterday, and then on the All 4 channel alongside other series as part of a season of Polish programming, reports Entertainment Focus.
In response to an article on the Wirtualna Polska website describing his award shortlisting as the "success of a Pole", Twardoch has responded by declaring that he identifies "not a Pole, but a Silesian".
Silesia is a historical region in southwest Poland (extending into Germany and the Czech Republic). The 2011 Polish census revealed 847,000 people declaring Silesian identity and over half a million speaking Silesian as a native tongue (though it is not officially recognised as a language in Poland).
Twardoch has lent his support to a campaign to encourage people to declare themselves as having a Silesian identity and being speakers of Silesian in the new national census, which is currently being held.
"Our mobilisation is an effect of the Polish state not acknowledging our existence," Twardoch told TOK FM last month.
"The lack of Silesian nationality in the census…results from fear that it would turn out to be the biggest national minority in Poland," he added. "I can't see it in any other way than an act of hostility towards…the existence of Silesians in Poland."
After Twardoch's remarks, Wirtualna Polska changed its headline. However, the author revealed that he has also received a barrage of criticism from "outraged" people who "after 15 years of my writing about Silesianness are suddenly surprised by it" or who attempted to explain "who Silesians are, because evidently living here my whole life and dealing with Silesian identity I have no idea about it".
Main image credit: Canal+ (promotional material)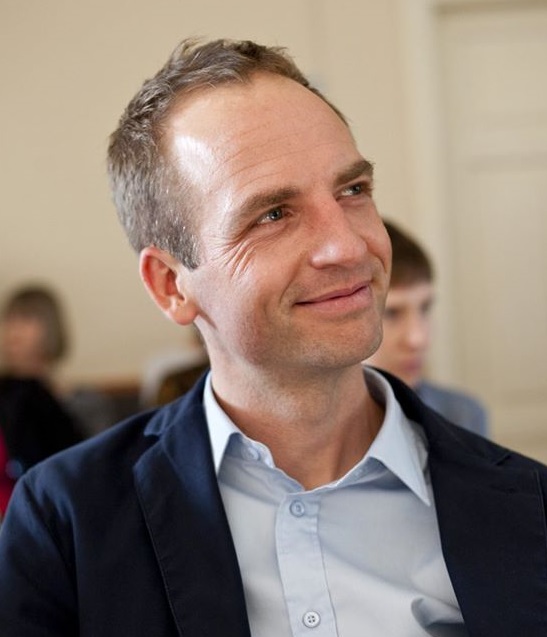 Ben Koschalka is a translator and senior editor at Notes from Poland. Originally from Britain, he has lived in Kraków since 2005.