A new album of interwar Jewish music, "Hebrew Polish Tango", premiered at Warsaw's POLIN Museum of the History of Polish Jews on Saturday.
The album, curated by two scholars, Tomasz Jankowski and Katarzyna Zimek, is the result of several years of research into interwar Polish-Jewish tango, with the songs digitally restored from a private collection. It features both well-known and long-forgotten hits, with recordings in Hebrew alongside versions in Polish.
The songs "take us back to the pre-war world of Polish-Jewish popular music", says Kajetan Prochyra, music curator at POLIN, and showcases "a unique chapter of Polish music, Jewish music and Polish-Jewish phonography".
"This is a very little known chapter in the history of tango and in the history of Polish-Jewish musical culture," he adds.
These recordings had special value. They reminded Polish immigrants to Israel about Warsaw and Polish music. In Poland, however, this music was an ideological declaration of building Israeli statehood and introducing Hebrew to popular music. And besides, it's a unique journey back in time to pre-war dances
The new album consists of two CDs of 16 tracks, accompanied by an information booklet, which includes artists' biographies and song lyrics. The collection has been translated into Polish, Hebrew and English.
Dina Feldman, who helped with translating the songs on the album, said the process was a "very emotional journey."
"I really hope that the CD will be exposed to as many Israelis and Poles as possible as a bridge for sharing our common heritage and history. Music and art are the best multicultural bridges," she continued.
Hebrew tango recordings were part of a wider tango craze which took interwar Poland by storm. When Poland regained independence in 1918, an interest in the modern musical styles from the west began to grow, mainly from gramophone records, radio performances and newspaper reports.
The tangos which went on to be recorded in the 1920s and 1930s were composed by classically trained and extremely prolific Jewish musicians, such as brothers Henryk and Artur Gold, and their cousin, Jerzy Perterburski. They were influenced by Jewish music, and adopted slower and more melancholic styles than the Argentine originals, replacing the stereotypical bandoneon with slides and vibrato, to create a distinct sound. 
Working alongside writers like Julian Tuwim, Marian Hemar and Andrzej Włast, tangos became immensely popular, and were performed in cabarets and on the radio by popular artists of the period, including Mieczysław Fogg, Eugeniusz Bodo and Hanka Ordonówna. 
Some even went international, with Petersburski and Włast's 1929 "Tango Milonga" sold in Vienna for 3000 shillings to translated into English as "Oh, Donna Clara".
In the 1930s, artists working for Poland's first recording company, Syrena Electro, also began to re-record many of these popular Polish hits in Hebrew, to export to Jewish immigrants who had newly settled in Palestine.
The first Hebrew recordings included a new version of the popular interwar hit "To Ostatnia Niedziela" (The Last Sunday), which became 'To Ostatni Szabas' (The Last Sabbath), and was sung by interwar crooner Adam Aston, under the stage name Ben Lewi.
In recent years, interwar music has experienced something of a revival in Poland, with many bands seeking to reintroduce and repopularise the sounds of pre-war culture. In Warsaw, Mała Orkiestra Dancingowa plays tango and foxtrots in Klub SPATiF, directed by Noam Zylberberg, who moved to Warsaw from Israel five years ago to reconnect with his Polish roots.
Jazz Band Młynarski-Masecki, established in 2017, also plays pre-war Polish hits using modern arrangements to sell-out crowds. One of the founders, Jan Młynarski, also has his own programme on public radio, "Dancing, salon, ulica", which delves deeper into specific musical moments from the period.
A variety of interwar Polish songs are also performed by Warszawska Orkiestra Sentymentalna, who are inspired by interwar dance music. Olga Avigail Mieleszczuk, a Catholic-born Jewish convert, sings Yiddish tango versions of interwar hits across the world. During the 1920s and 1930s, Yiddish tangos were written for Jewish theatres and cabarets, with some Polish tangos also translated into Yiddish.
Even other areas, like the hospitality sector, have been taking advantage of this cultural rebirth, with a growth in retro-style restaurants and bars. Warsaw's glamorous Woda Ognista releases seasonal menus themed around different aspects of interwar culture, whilst Kraków's speakeasy-style Mercy Brown was inspired by burlesque clubs of the 1920s.
Main image credit: Narodowe Archiwum Cyfrowe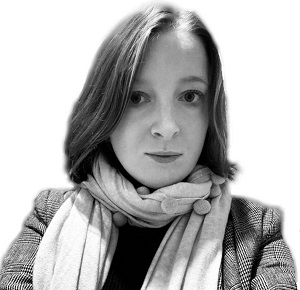 Juliette Bretan is a freelance journalist covering Polish and Eastern European current affairs and culture. Her work has featured on the BBC World Service, and in CityMetric, The Independent, Ozy, New Eastern Europe and Culture.pl.