Relations between Warsaw and Moscow are "at their lowest since World War Two", claims the Russian ambassador. Recent weeks have seen tit-for-tat expulsions of diplomats amid growing tension between Russia and many countries in Central and Eastern Europe.
This week, in a show of solidarity, the prime ministers of the Visegrad countries – Poland, Hungary, the Czech Republic and Slovakia – issued a joint declaration condemning the "illegal and violent actions carried out by the Russian intelligence operatives", which they "will not allow to divide Europe".
Speaking with Russian state news agency TASS on the centenary of bilateral relations with Poland, Ambassador Sergei Andreyev said that relations had been declining since 2014, but have recently worsened due to disputes over the Nord Stream 2 gas pipeline and Poland's support for the Belarusian opposition.
On 15 April, Poland expelled three Russian diplomats for allegedly conducting activities harmful to Poland and as an act of solidarity with the United States. Moscow responded by declaring five Polish diplomats personae non gratae.
Andreyev told TASS that "Polish authorities rushed ahead of other allies to show their unconditional loyalty" to the US by expelling Russian diplomats "for no reason". He claimed that Russia's response was "appropriate".
The Russian envoy accused Poland of "deliberately seeking to destroy our relations, ties and cooperation in nearly all areas" as part of a "blatant Russophobic campaign".
"Officials make hostile and even offensive remarks against Russia every day, the country's leading political forces compete to show the toughest attitude to Russia, and the mainstream media are guided by the principle 'say nothing about Russia or say something negative'," said Andreyev.
The ambassador also noted that Polish authorities continue to remove monuments honouring "Soviet liberators" – referring to the Red Army that entered Poland at the end of World War Two, removing the Nazi German occupiers but helping introduce decades of Soviet-backed communist rule.
"Today Poland is on the map and the Poles live on their land thanks to the victory of the anti-Hitler coalition over Nazi Germany, and the Soviet Union made a decisive contribution to it," said Andreyev.
He accused Polish authorities of "downplaying" and seeking to "devalue" the "liberation by the Red Army" and "trying to make the Soviet Union as responsible for the Second World War as Hitler's Germany".
Since late 2019, Vladimir Putin and other leading Russian officials have made renewed efforts to push a historical narrative that presents the Soviet Union as benign liberators of eastern Europe, and Poland as one of the main countries to blame for causing the war.
Poland has strongly rejected Russia's version of history, accusing Putin of reviving "Stalinist propaganda". In 2017, Poland enacted a law stipulating that sites commemorating communism should be dismantled, and it has since identified 230 such Red Army monuments.
The Polish government has also been active in supporting Belarus's democratic opposition and in encouraging the European Union to do the same.
That led Russia to last year accuse Poland of violating the "accepted norms of international law" by seeking to interfere in Belarus's internal affairs and undermine its sovereignty.
"We believe that there are no issues between Russia and Poland that cannot be resolved if both parties demonstrate political will," said Andreyev this week, but he claimed that the Polish authorities were "reluctant" to cooperate.
He added that Russia was not "bothered" by the turn of events. "There are other fish in the sea, and we have already got used to the new reality," he told TASS.
Russia has faced increasing diplomatic tensions with a number of Central and Eastern European countries in recent weeks, following its build up of troops on the border with Ukraine and indications that it was responsible for a 2014 explosion at a munitions depot in the Czech Republic.
The Czech Republic, Slovakia, Estonia, Lithuania and Latvia have also expelled Russian diplomats over the last two weeks. Commentators have noted the significance of even normally Russia-friendly Hungary joining the criticism.
Earlier this week, Russian state television broadcast a list of "unfriendly countries", which included Poland, the Czech Republic, Lithuania, Latvia, Estonia, Ukraine and Georgia, as well as the United States and United Kingdom.
Main image credit: Ency/Wikimedia Commons (under CC BY-SA 3.0)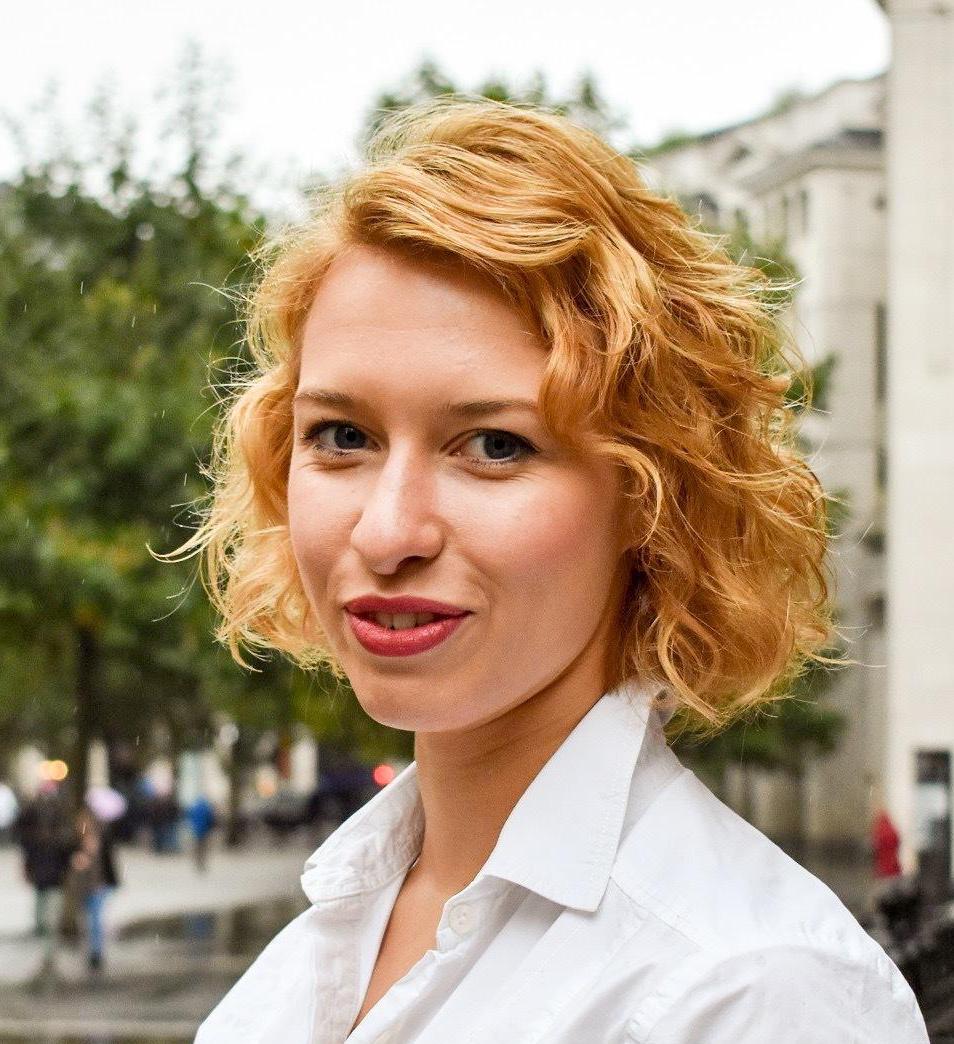 Maria Wilczek is deputy editor of Notes from Poland. She is a regular writer for The Times, The Economist and Al Jazeera English, and has also featured in Foreign Policy, Politico Europe, The Spectator and Gazeta Wyborcza.