By Maria Wilczek
Poland has had a turbulent history, marked by wars, occupations and border changes, but also periods of stability and prosperity. That has produced a varied architectural landscape, studded with surviving gems, as well as those – such as Warsaw's Old Town – that have been rebuilt from ruins.
But it has also left behind a trail of places forgotten, destroyed or simply never completed. Their eerie shells have now been overgrown by forests, swallowed by waves, and even colonised by animals. But many remain accessible to visitors, offering intriguing detours for intrepid travellers, history buffs and ruin hunters.
Below is a selection of ten of Poland's most interesting abandoned places, from a German Nazi torpedo platform and Soviet nuclear site to a graveyard for kiosks and the world's tallest pope statue.
1. Nazi torpedo site near Gdynia
Resting on sunken caissons some 300 metres from a beach in Gdynia's Babie Doły district, an abandoned Nazi torpedo test site has long intrigued swimmers and inspired architects.
The skeleton is all that remains of a platform that was erected in 1942, during World War Two, when the area was still part of the former German state of West Prussia.
Nicknamed "Torpedownia", the station was later used by the Soviet Army for military dive training. It eventually fell into disrepair and the long wooden pier was blown up to cut off access. It is now unsupervised and only reachable by swimming or boat.
Last year, a plan to transform the relict into a monastery for Franciscan monks was chosen as 2020's top student project by the Association of Polish Architects (SARP). Paweł Lisiak's vision of a sea-bound monastic escape was lauded for "confronting the sacred with the profane".
2. The Świdermajers of Otwock
The railway line from Warsaw to nearby Otwock, a spa retreat especially popular with the pre-war Varsovian middle class, is lined with distinctive local wooden villas. Their wide roofs conjure up images of Swiss chalets and their windowed porches hark back to tsarist-era Siberian dachas.
The trademark local style is known as Świdermajer – a neologism combining the name of the local river Świder with the 19th-century central European Biedermeier aesthetic. The style's founder, Polish artist Michał Elwiro Andriolli, built such a house for himself after settling in Otwock, followed by a dozen or so more villas for rent.
Regular guests included Poland's Nobel prize winner in literature Władyslaw Reymont, poet Julian Tuwim and educator Janusz Korczak.
Of the hundreds of villas built by the turn of the 20th century, today only around 180 remain under conservation in Otwock. The town is now building a dozen bus shelters with lace-like spruce woodwork emulating the cottages to keep the local history alive.
3. The Granary at Modlin Fortress
Where the Vistula and Narew rivers meet, their navy and greenish waters blending, Napoleon ordered the construction of the Modlin fortress as his army marched on Moscow. After his defeat in 1812, the sprawling site was taken over by the Poles and expanded, including a neo-Renaissance granary added to the complex in 1853.
The brick building was chiefly meant for grain storage, but the lower floor windows were built to also serve up a sprinkling of artillery fire. The bomb-damaged shell was saved from demolition by Polish architect Jan Zachwatowicz, who led the reconstruction of nearby Warsaw after the Second World War.
The Modlin fortress on the other bank of the Narew served as a military facility until 2000 and is now open to visitors. It includes 2,250-metre hexagonal barracks that could house 20,000 soldiers in peacetime and up to 100,000 people during wartime, and are believed to be the longest building in Europe.
4. Vision of fission in Żarnowiec
Poland's first nuclear power station is scheduled to go online in 2033. However, the country came close to launching its first nuclear plant as early as the 1980s in Żarnowiec.
After years of hydrological, seismological and demographic studies, the site 50 km northwest of Gdańsk was shaping up to house two 465 MW reactors. Yet the Chernobyl disaster in neighbouring Ukraine in 1986 spooked the authorities, and a 1990 provincial referendum showed that 86% of local residents opposed the construction of the plant.
That same year, the government liquidated the nuclear project, abandoning the site to looting and flooding. Two reactor vessels were scrapped, and the other two sold to Finland and Hungary, recovering $6 million of the estimated $500 million outlay.
5. Fairytale folly in Łapalice
A dozen medieval-looking towers poke out of the forest near the village of Łapalice. But on close inspection, the castle's unpainted brick walls and empty window openings betray it for the shell that it has become since it was abandoned in 1991.
In 1979, Polish artist Piotr Kazimierczak set out to build a grand studio, complete with 52 rooms, 365 windows, a ballroom and a swimming pool. However, a series of legal and financial obstacles meant construction was halted and never resumed.
While the estate is not officially open to visitors, the property is reportedly accessible through a gate. Another attempt to build an even grander medieval-style castle on a lake in the protected Notecka Forest has hit similar snags, as evidence emerged that the residential development extended beyond original building permissions and seven people involved in the project were detained last year.
6. The factory that fuelled WW2 in Police
At its peak, the pre-war Hydrierwerke Pölitz petrol plant produced a large share of Germany's liquid fuels and lubricated much of the Nazi war effort. The plant used high-pressured hydrogenation processes to turn brown coal into synthetic fuels for the Luftwaffe, U-boats, Kriegsmarine warships as well as Wehrmacht cars and tanks.
Throughout the Second World War, the Stutthof, Sachsenhausen and Ravensbrück concentration camps sent around 30,000 prisoners to forced labour at the factory, where around 13,000 of them died. The plant was hit by a dozen major air raids and abandoned by the retreating Germans.
After the Red Army entered the area, they sent any valuable technological elements back to the USSR. Today the decaying structures – located in what is now the Polish city of Police – have been repopulated by bats.
Small businesses have suffered during the pandemic, and no shop format has had it as bad as Poland's kiosks, 11% of which closed in 2020. While once ubiquitous on Polish streets, as the cabins have gradually disappeared many have ended up left to fester in a field in Dąbrówka Mała, near the city of Łódź.
According to Ruch, operator of around 2,000 kiosks and newsagent stores across Poland, the field is meant as a "parking space" for unprofitable kiosks that are to be either relocated or scrapped. Some of the oldest models are wooden. A glance at the football team names graffitied on many of them indicates that they are from nearby Łódź.
Since 2019, the field has been wired off by its owner. Another junkyard in Tomaszów Mazowiecki harbours tens of rusting cars, with other sites around the country previously also hosting retired trams and trains.
8. Secret Soviet nuclear arsenal in Borne Sulinowo
At the peak of the Cold War, a deadly nuclear arsenal is believed to have been hidden in the forests near Borne Sulinowo. So secretive was the Soviet military enclave – accessible only with special passes until 1991 – that even nearby residents were unaware of the stock of nuclear warheads ready for a sudden attack by NATO forces.
The lush local forests are scarred with a long military history. At the start of the Second World War, the town hosted a Nazi prisoner of war camp, before becoming the USSR's military facility stationing up to 12,000 troops. For security reasons, it never featured on Soviet maps.
Now the barracks have been converted into residential apartments, but the forest is still littered with cement skeletons. The tangle of tunnels between bunkers, a large military hospital and a railway line remains a mystery.
9. World's tallest pope statue in Częstochowa
In 2013, the mayor of Częstochowa eagerly unveiled the world's tallest statue of a pope. The local archbishop blessed the likeness of Polish Pope John Paul II, which was funded by Leszek Łysoń, a businessman who believed that the pope helped rescue his son from drowning on holiday. In its first months, the 13.8-metre statue drew large crowds to the surrounding Sacral Miniatures park.
These days the gates to the tourist park are locked. The towering white figure – criticised by some for bearing more semblance to Polish strongman Mariusz Pudzianowski than the former pope, as well as for betraying John Paul II's own principles of modesty – looms over nearby houses.
With the park now up for sale, getting a closer look at the abandoned giant is mainly possible by having local residents kindly let you in through their back gardens.
And further down the local religious route, the largest JP2 (14m) statue in the world – unveiled with great pomp in 2013, now forgotten – awkwardly looms over the neighbourhood from inside an abandoned sacral miniatures entertainment park pic.twitter.com/1WM16PPifz

— Maria Wilczek (@mariawilczek) March 7, 2021
10. Wound up in Rębielice Królewskie
What is believed to be the largest metal turbine in Europe took Józef Antos a quarter of a century and roughly one million zloty to put up.
The locksmith from the village of Rębielice Królewskie began working on his project in 1978. His turbine was to have a rotor of almost 280 blades and a diameter of 32 metres, topped on a 54-metre tower above a control room.
The steel turbine was finished in 2003, with the goal of generating 35KW of power at a wind speed of 2m/s. It was never switched on, and Antos died in 2009. The rusting 240-tonne construction is expected to be taken apart in the coming years.
Poland is home to a number of well-preserved bunkers and imposing industrial warehouses that have not made the above list, as in recent years event organisers and architects have started to revitalise their shells to host hip food markets, modern offices and museums.
Enthusiasts of off-the-beaten-track relicts will soon have to compete with not just trees and bats, but increasingly also developers and architects.
Main image credit: Łukasz Nowak/Flickr (under CC BY-ND 2.0)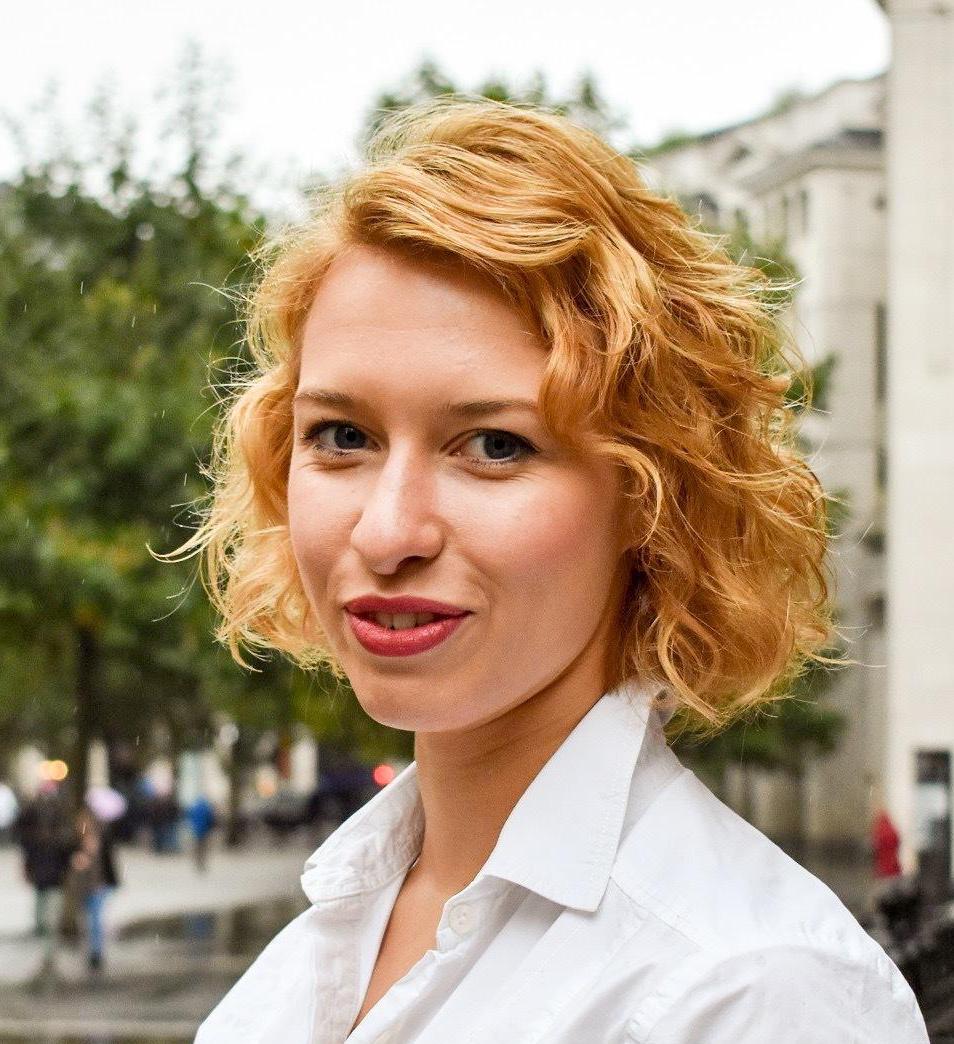 Maria Wilczek is deputy editor of Notes from Poland. She is a regular writer for The Times, The Economist and Al Jazeera English, and has also featured in Foreign Policy, Politico Europe, The Spectator and Gazeta Wyborcza.