Opposition parties are calling for the far-right group that organises the main annual march on Polish Independence Day to be banned following violent clashes at this year's event, which took place on Wednesday.
Some participants attacked the police, bombarding them with flares, bottles and paving stones. They also set fire to an apartment in a building where LGBT and women's rights symbols were displayed.
However, the ruling national-conservative Law and Justice (PiS) party has defended the event, calling it a predominantly peaceful and patriotic march. PiS blames – without presenting evidence – "provocateurs" for causing the violence. It has also accused the opposition and women's rights protesters of stoking tension.
During the march, police detained over 300 people. Of those, 36 were held in relation to incidents of a criminal nature. Most of them are associated with football hooligan groups. Police found detainees in possession of pyrotechnic devices, telescopic batons and, in one case, a stun gun.
The police also announced that 35 of their officers had been injured in what they described as a "battle". They published images of men they are seeking in relation to attacks on police, as well one suspected of throwing the flares that started the fire in an apartment.
Today, police announced that they had detained a 36-year-old man – also associated with hooligan groups – on suspicion of being responsible for the arson incident. He was caught in the city of Białystok shortly before seeking to flee the country, police say.
Race, petardy, kamienie, kostka brukowa leciały na głowy policjantów, a to tylko zaledwie 2 minut z tego, co działo się wczoraj, gdy atakowano policjantów. Tego zachowania nie można określić jako świętowanie niepodległości. pic.twitter.com/4tNdpLM4zP

— Policja Warszawa (@Policja_KSP) November 12, 2020
Opposition: "Poland is ashamed of the fascist mob"
Wednesday's events were condemned by all centrist and left-wing opposition parties, who called for the organisers to face legal consequences.
The Left (Lewica) – the second largest opposition group – has submitted a request to prosecutors for Robert Bąkiewicz, the head of the association that organises the march, to face charges for putting lives at risk. They also called for the association itself to be legally dissolved, reports Rzeczpospolita.
"Poland is ashamed of the fascist mob that attacks, demolishes, destroys," said senior Left MP Monika Pawłowska. "Our grandmothers and grandfathers fought against such organisations. It is shameful that such nationalists, neo-Nazis, are today pouring onto the streets."
MPs from the largest opposition group, the centrist Civic Coalition (KO), also announced on Friday that they are submitting a request to the prosecutor general, Zbigniew Ziobro, to dissolve the Independence March association and also National Radical Camp (ONR), reports Polsat News.
ONR is an ultranationalist group that descends from an antisemitic namesake of the interwar period, and which today calls for an "ethnically homogeneous Poland". It is one of the far-right groups that founded and organises the Independence March. Bąkiewicz was ONR's leader until last year.
Poland 2050 (Polska 2050), a new centrist movement, also called for the Independence March association to be dissolved and for Bąkiewicz to "be brought before a court", reports Onet.
"Kaczyński flirts with the nationalists"
All three opposition groups also blamed the government for the violence, suggesting that it has turned a blind eye to, and even encouraged, the far right.
The nationalists are Ziobro's "informal coalition partners", said KO MP Marcin Kierwiński, quoted by Polsat. So "we know that it will probably be very difficult for him" to take action against them. Ziobro – who also serves as justice minister – has no formal relationship with the nationalists but has been accused of employing leniency towards them.
The head of The Left's parliamentary caucus, Krzysztof Gawkowski, said that "legal and moral responsibility for everything that happened in Warsaw rests with Jarosław Kaczyński", the ruling party chairman who is also deputy prime minister with responsibility for security.
"Kaczyński flirts with the nationalists…[and] has set fire to his own capital in order to ideologically change the country," said Gawkowski, quoted by Dziennik Gazeta Prawna.
Hanna Gill-Piątek, an MP for Poland 2050, called on Kaczyński to apologise for "calling militias to take to the streets". Two weeks ago, after abortion protesters had clashed with far-right groups defending churches, the PiS chairman gave an address calling on Poles to "defend churches at any cost".
PiS: "opposition bears responsibility"
PiS's spokeswoman, Anita Czerwińska, however, rejected such accusations. She said that, in fact, "opposition politicians bear responsibility" for tension on the streets because they have been encouraging participation in the recent abortion protests, reports Polskie Radio.
On Thursday, PiS issued a statement calling the Independence March "a great demonstration of patriotism" and saying that its organisers had "taken responsible action" by encouraging people to take part in cars rather than on foot due to the pandemic.
However, "the atmosphere of social consent [for protests] created by the recent demonstrations [against an anti-abortion ruling]" meant that "many citizens who wanted to manifest their patriotism joined a walking march" instead, wrote PiS.
PiS has also sought – without presenting evidence – to blame "provocateurs" for causing violence at what was otherwise a peaceful event. That was the explanation given by another deputy prime minister, Piotr Gliński, on Wednesday evening.
State broadcaster TVP, which is under the influence of the ruling party, has also used its news coverage of the march to claim that "provocateurs wanted to ruin…a patriotic demonstration".
The organisers of the march have blamed the "provocative attitude" of the police for outbreaks of violence. They also alleged – without presenting evidence – that violence was carried out by "masked Antifa activists".
The police rejected these "false " explanations, although they have also faced wider criticism for the use of force against members of the press. One 74-year-old veteran photojournalist was left hospitalised after being shot in the face with a rubber bullet by police.
Ścieżka zdrowia dla dziennikarzy, reporterów i zwykłych uczestników Marszu Niepodległości. To jest to "profesjonalne zachowanie policji"? Komendant Główny do dymisji! pic.twitter.com/1JFfiRDy0t

— Robert Bąkiewicz (@RBakiewicz) November 13, 2020
Nationalists: "no legal basis" to ban us
In response to calls for the dissolution of the Independence March association, Bąkiewicz called the idea "absurd" and "without legal basis". He claimed that the opposition are motivated by fear of the nationalists' "capacity to carry out counter-revolutionary activities [against] the left", which is "hostile to patriotic and Catholic ideas".
"We did everything we could to make the events run in a calm and safe manner," he told the Polish Press Agency (PAP). "We reject hooliganism, but the main blame lies with the actions of the police".
Under the law, an association can be dissolved by a court – at the request of prosecutors or the head of the local authority where it is registered – if its activity shows gross or persistent violation of the law.
"We wanted a peaceful demonstration, and no one will find any arguments – in either the association's or my personal activity – that could indicate any other purpose," said Bąkiewicz.
This year, a poster advertising the Independence March showed a sword smashing a communist-style star in LGBT rainbow colours. During a speech last year, Bąkiewicz suggested that "LGBT totalitarianism" should be "fought with fire, literally with fire".
Before PiS came to power in 2015, the annual march often ended in riots and clashes with police. However, since then it had been largely peaceful until this year's violence.
Main image credit: Jedrzej Nowicki / Agencja Gazeta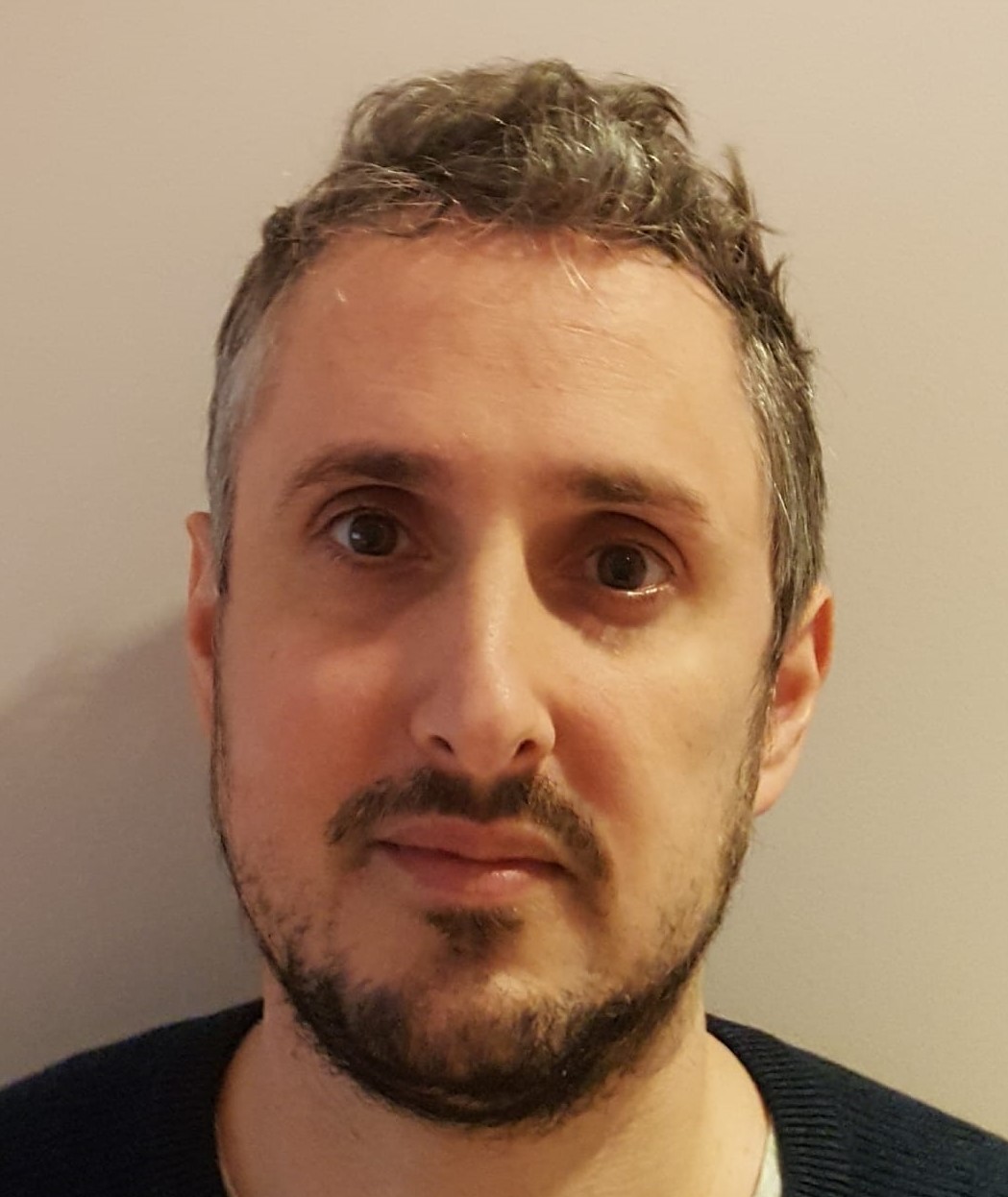 Daniel Tilles is editor-in-chief of Notes from Poland. He has written on Polish affairs for a wide range of publications, including Foreign Policy, POLITICO Europe, EUobserver and Dziennik Gazeta Prawna.