A proposed new animal protection law – which includes a ban on fur farming, a major Polish export industry – is being debated in parliament.
The legislation is strongly supported by the leader of the ruling Law and Justice (PiS) party, Jarosław Kaczyński. But he is facing opposition from within his own ranks, including from the agriculture minister, who warns that passing such a law would lose the party support in its rural heartlands.
Meanwhile, farmers held a protest against the bill outside PiS headquarters today. They were joined by far-right politicians, who have condemned the animal protection law.
Last week, Kaczyński announced his support for the new animal protection bill, which was submitted to the Sejm, the lower house of parliament, on Friday.
As well as introducing a ban on breeding animals for fur – of which Poland is the third largest producer in the world – it would also stop animals being used in circuses, severely restrict the ritual slaughter of animals for halal and kosher meat (another big export industry), and limit the tethering of dogs.
Kaczyński had tried to push through a similar bill during the last parliamentary term, but was foiled by strong industry lobbying and opposition within his own party. It was a rare defeat for a man who, despite holding no state office other than being an MP, is recognised as the true power behind Poland's government.
This time, he has said that he is "counting on cross-party support" and that the proposed law was "a humanitarian not a political issue" which he expected to be backed "by all good people in Poland".
As part of his efforts to drum up support for the bill, the 71-year-old Kaczyński made his first appearance on social media platform TikTok, where he posted a video promoting the #StopFurChallenge. In response, the prime minister, Mateusz Morawiecki, recorded a similar clip of his own.
The prime minister has accepted the nomination laid down by party leader Jarosław Kaczyński on TikTok and now presents his own video for the #StopFurChallenge.

Kaczyński has backed a new animal rights law that would, among other things, outlaw Poland's large far farming industry https://t.co/JAtwK98Qbo

— Notes from Poland 🇵🇱 (@notesfrompoland) September 13, 2020
However, as in 2018, there have been clear signs of opposition from within Kaczyński's coalition. In particular, there are concerns that the animal protection law could harm PiS's image among its traditional rural support base.
Yesterday, it emerged that the agriculture minister Jan Krzysztof Ardanowski has written to members of PiS warning them that backing the bill could have serious repercussions.
"According to farmers, PiS is betraying the countryside," wrote Ardanowski in the letter, which was obtained by the Onet news website and today confirmed as genuine by Ardanowski himself.
"The damage to PiS's image will be lasting, very hard to reverse, and impossible to make up for in any way before the next election," he added, noting the crucial importance of the rural vote, which went overwhelmingly the party's way in the presidential and parliamentary elections.
Meanwhile, an anonymous PiS MP told Wirtualne Media that within the party "many people regard Kaczyński's idea to completely abolish [fur] farms as ridiculous". He also noted that it would create "conflict with Rydzyk".
Tadeusz Rydzyk is an influential priest with a large following who has been an ally of PiS but is also a supporter of the fur industry. After Kaczyński's announcement of the proposed law last week, Rydzyk's media outlets accused PiS of seeking to betray farmers.
Kaczyński's proposal has, however, won rare support from The Left (Lewica), the third largest group in parliament. The head of its caucus, Krzysztof Gawkowski, today confirmed that The Left would vote in favour of the animal protection law.
Amidst today's discussions in parliament, a group of farmers – including one of those linked to a fur farm at which alleged abusive practices were exposed last week – protested outside PiS's party headquarters. Among them were representatives of Agrounia, a national farmers' association.
The protesters held banners reading "Leave our jobs alone", "Who wants to butcher Polish agriculture?" and chanting that Kaczyński and PiS were betraying the countryside.
A large police cordon kept the protesters away from entering the building. But they were allowed to send a delegation inside, which presented PiS with documents opposing the proposed animal protection law.
Jacek Zarzycki, president of the Polish Association of Beef Cattle Breeders and Producers, hailed the demonstration as a "historic moment". He claimed that, if the bill is passed, over 350,000 farms will lose 30% of their income.
"We cannot afford that; we will lose the best export markets for Polish beef, which is the export star of Polish agriculture," he said, reports TVN24.
The demonstrators, who later continued their protest outside the Sejm, were joined by politicians from the far-right Confederation (Konfederacja) party, including its recent presidential candidate, Krzysztof Bosak.
Confederation MPs have voiced strong criticism of the animal protection bill, arguing that it would harm Poland's economy, cost jobs, and simply result in the fur industry moving to other countries with less restrictive laws.
Main image credit: Maria Wilczek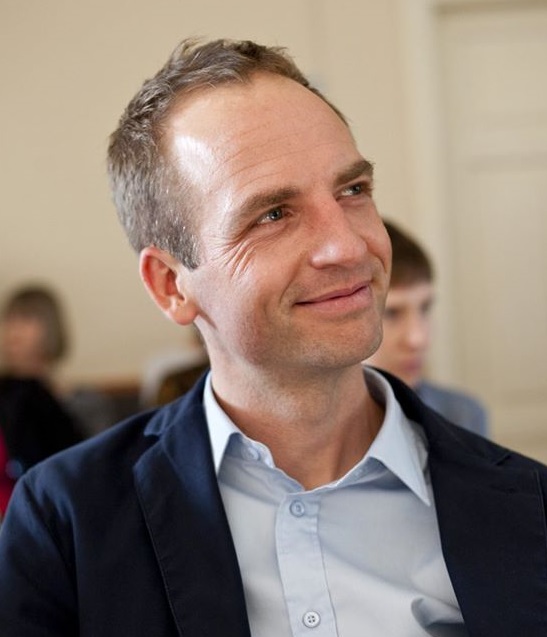 Ben Koschalka is a translator and senior editor at Notes from Poland. Originally from Britain, he has lived in Kraków since 2005.